For Christ's love compels us, because we are convinced that one died for all, and therefore all died. And he died for all, that those who live should no longer live for themselves but for him who died for them and was raised again.
What are you living for? Really. What are you living for? Success? Status? Security? Significance?
In 2 Corinthians 5:14, the Apostle Paul answers this question, but in a slightly different form. Not "what are you living for?" but "whom are you living for?"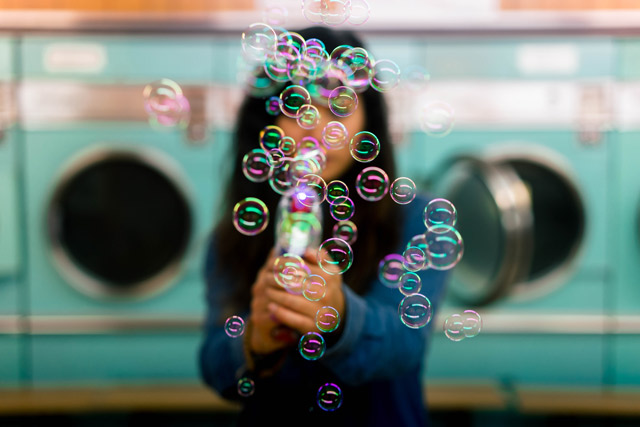 This is the second in a series of devotions for Holy Week. We're using a short passage from 2 Corinthians as our inspiration (5:14-6:2). In yesterday's devotion, we saw how Christ's love inspires our living, even compelling us to live in a certain way. Today, we look at our purpose for living from a slightly different perspective.
In 2 Corinthians 5:15 we read, "And [Christ] died for all, that those who live should no longer live for themselves but for him who died for them and was raised again." There it is. A new purpose for living. We are to live not for ourselves but for the one who died for us, namely Jesus Christ.
What does it mean to live for ourselves? It means seeking our own good above all else. It means always looking out for Number One. It means investing our lives in those activities that will bring us the most personal benefit. We live for ourselves when our first question in any circumstances is always, "how does this affect me?" or perhaps, "what's in it for me?"
Because of sin's influence on our hearts, we find it natural to live for ourselves. Plus, so much in our secular culture affirms this approach to living. But there is another way: the way of Christ, the way of the cross. Even as he gave his life for us through his death, so we are invited to give our lives for him, not by dying literally, but by dying to ourselves and living for Christ, for his purposes and glory.
Living for Christ isn't something we do only at church or in obviously religious activities. It is something we can do every moment of every day. Even when we're doing our ordinary work, we have the opportunity to do this for Christ, as we offer to him all that we are, all that we do, and all that we possess. We do this not to earn his love but in response to his love, given to us freely in the cross.
Something to Think About:
So, what are you living for? What really motivates your living each day?
When you think of living for Christ, what thoughts do you have? What feelings?
Is it possible to live for Christ at work without becoming inappropriate or offensive?
Something to Do:
Before you begin your work day, think about what you're going to do that day in your work. Offer your actions to the Lord, specifically mentioning them in prayer. Then live for Christ as you go about your day. At the end of the day, think back on how things went. To what extent were you able to live for Christ?
Prayer:
Gracious God, thank you for the life you give us through Christ. Thank you for the opportunity to live in a new way, not for ourselves, but for Christ. Help us to live for him, not in order to earn anything, but in response to his loving sacrifice. May we offer our lives freely and fully, with joy and gratitude. Amen.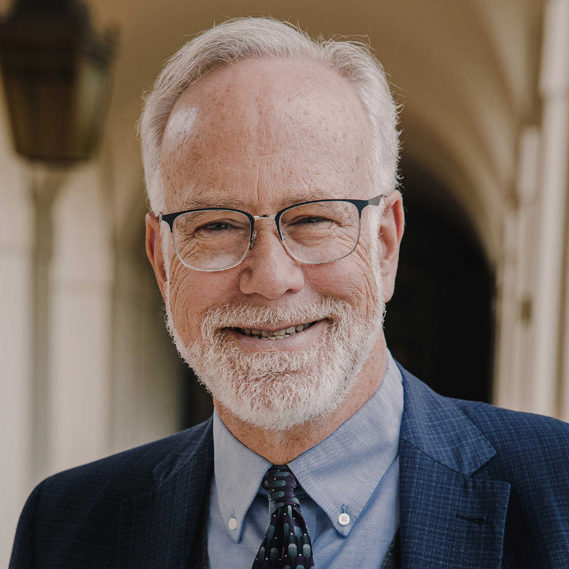 Dr. Mark D. Roberts is a Senior Strategist for Fuller's Max De Pree Center for Leadership, where he focuses on the spiritual development and thriving of leaders. He is the principal writer of the daily devotional, Life for Leaders, and the founder of the De Pree Center's Flourishing in the Third Third of Life Initiative. Previously, Mark was the Executive Director of the De Pree Center, the lead pastor of a church in Southern California, and the Senior Director of Laity Lodge in Texas. He has written eight books, dozens of articles, and over 2,500 devotions that help people discover the difference God makes in their daily life and leadership. With a Ph.D. in New Testament from Harvard, Mark teaches at Fuller Seminary, most recently in his D.Min. cohort on "Faith, Work, Economics, and Vocation." Mark is married to Linda, a marriage and family counselor, spiritual director, and executive coach. Their two grown children are educators on the high school and college level.