God is our refuge and strength,
+++a very present help in trouble.
Therefore we will not fear, though the earth should change,
+++though the mountains shake in the heart of the sea;
though its waters roar and foam,
+++though the mountains tremble with its tumult. Selah
There is a river whose streams make glad the city of God,
+++the holy habitation of the Most High.
God is in the midst of the city; it shall not be moved;
+++God will help it when the morning dawns.
The nations are in an uproar, the kingdoms totter;
+++he utters his voice, the earth melts.
The LORD of hosts is with us;
+++the God of Jacob is our refuge. Selah
Come, behold the works of the LORD;
+++see what desolations he has brought on the earth.
He makes wars cease to the end of the earth;
+++he breaks the bow, and shatters the spear;
+++he burns the shields with fire.
"Be still, and know that I am God!
+++I am exalted among the nations,
+++I am exalted in the earth."
The LORD of hosts is with us;
+++the God of Jacob is our refuge. Selah
Focus
On the day after the election in the United States, we need to hear once again the profound truth and life-giving invitation of Psalm 46: "God is our refuge and strength, a very present help in trouble. Therefore we will not fear . . . . Be still, and know that I am God! I am exalted among the nations, I am exalted in the earth."
Devotion
I am writing this devotion several days before the election in the United States. I hope what I write here will be helpful no matter what has happened with the election. As you read this on Wednesday, November 4th, we may have results for most of the races and ballot measures. Or, given the pandemic, the political climate, and the unusual way voting happened this year, we may still be in the dark about the outcomes of key races and propositions. No matter the winners and losers, however, it's certain that millions of Americans will end up feeling elated and millions will end up feeling devastated. Moreover, given the uncertainties of our common life right now, it's likely that we all will feel considerable disruption—mixed, I expect, with hope or fear or a good measure of both.
As I have reflected on how God relates to what we are facing today as a country, and indeed as a global community, I keep coming back to Psalm 46. It speaks to our individual hearts and to our corporate challenges. It reminds us of what is profoundly and foundationally true no matter what happens with the American election. It speaks, not just to those of us who live in the U.S., but to people throughout the world.
Let me share a few ways in which I believe Psalm 46 addresses us at this time. I would encourage you to take time to reflect and pray on this psalm on your own. Through this portion of Scripture God will speak to you in ways that meet you right where you are.
Psalm 46 begins: "God is our refuge and strength, a very present help in trouble" (46:1). No matter what has happened in the election, even if much is still unknown, there is no doubt that we need God to be our refuge and strength as a people. Surely we need God's help in the midst of our trouble. Notice, though, that God is not just our help. He is our "very present" help. God is with us, really with us, in our midst, ready, willing, and able to help if we turn to him.
"Therefore we will not fear, though the earth should change, though the mountains shake in the heart of the sea; though its waters roar and foam, though the mountains tremble with its tumult" (Psalm 46:2-3). Today, we may be reeling from change that is coming. Or we may be rejoicing. I expect we will all feel shaken. If you've ever been through a real earthquake, you know how scary that feels. Maybe that's how you feel today. Yet, if God is our very present help, then we "will not fear." We know that God is still King of kings and Lord of lords. We have reassurance that God is working in all things "for good for those who love God, who are called according to his purpose" (Romans 8:28). Thus we don't need to be afraid. God is present. God is sovereign. And God is at work.
The works of God in Psalm 46 are staggering. We're invited to "Come, behold the works of the LORD; see what desolations he has brought on the earth" (Psalm 46:8). The word "desolations" in the Bible almost always refers to natural devastations or the horrors of divine judgment. But, in Psalm 46, God's desolations are redemptive: "He makes wars cease to the end of the earth; he breaks the bow, and shatters the spear; he burns the shields with fire" (46:9). God destroys the weapons of war, thus stopping warfare throughout the world. Ironically and marvelously, God's desolations bring the peace and justice of God's kingdom.
"Be still, and know that I am God! I am exalted among the nations, I am exalted in the earth" (Psalm 46:10). Notice that God is exalted, not just among the people who acknowledge him, but "among the nations," that is, among all peoples, whether they recognize God or not. Because of God's all-surpassing greatness, we're invited to "Be still, and know that I am God!" In the original Hebrew, the imperative translated as "be still" rebukes us for our frenetic, rushed activity. The Common English Bible renders the Hebrew as "That's enough! Now know that I am God!" We need to stop and pay attention to who God is and what God is doing. In the midst of our turmoil, we need to remember that God is exalted above all nations, above all troubles, above all the earth. The more we pay attention to who God is and what God is doing, the more we'll be able to let go of fear and enter into restoring stillness.
The final verse of Psalm 46 is like the chorus of a song. It appeared earlier in verse 7: "The LORD of hosts is with us; the God of Jacob is our refuge" (Psalm 46:7). The repetition and placement of this verse underscore its importance. It summarizes two crucial truths revealed in this psalm. First, the Lord is with us. God is not just watching us from a distance, but is "very present." The same God who came among us as Emmanuel is present still through the Holy Spirit. God's presence reassures us, delivering us from fear and calling us to trustful stillness.
Second, the final verse reminds us that God is not just present, but is also here to help. God is our refuge, our shelter, our place of safety. When we feel as if the world is shaking apart, we can find solid security in God. Though in this age we can only see God's activity as "in a mirror, dimly," we know that he is at work, bringing an end to violence while filling the world with his peace. The more we know God truly and intimately, the more we will be able to let go of fear, to put aside frantic activity, and to enter into the rest we have in Christ. Yes, there is still plenty of work to be done. But we will work, not in fear or frenzy, but with deep trust in God's presence and with utter reliance on God's strength.
Reflect
What in Psalm 46 speaks incisively to you today?
What keeps you from being still before God?
If you really believed that God was present to help you today, what difference might this make?
Act
Read Psalm 46 through slowly, at least twice. Pay attention to what God is saying to you through this psalm. If you are able, share this with your small group or with a good friend.
Pray
God, you are indeed our refuge and strength. You are our very present help in trouble. Thank you for being there. Thank you for being there for us.
Help us, Lord, to know you so truly that we will not fear no matter what is happening in the world around us. May our words and actions reflect our trust in you.
Thank you, Lord, for our "desolations." Thank you for bringing an end to violence and warfare. Thank you for the richness of your peace, filled with justice, fruitfulness, and celebration. Help us, we pray, to receive your gift of peace and to be peacemakers in our world.
We hear your strong command: "Be still, and know that I am God!" Help us to stop our frenetic activity and let go of our frantic worry. May we know you so truly and deeply that we can, indeed, be still before you.
Thank you, Lord of hosts, for being with us today. Thank you for being our refuge. May we find true rest in you. And out of this rest, may we work with you as agents of your peace and flourishing. Amen.
---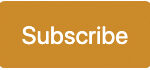 Sign up to receive a Life for Leaders devotional each day in your inbox. It's free to subscribe and you can unsubscribe at any time.
Find all Life for Leaders devotions here. Explore what the Bible has to say about work at the unique website of our partners, the Theology of Work Project. Commentary on today's Life for Leaders theme can be found here: God's Presence in the Midst of Disaster (Psalm 46)

---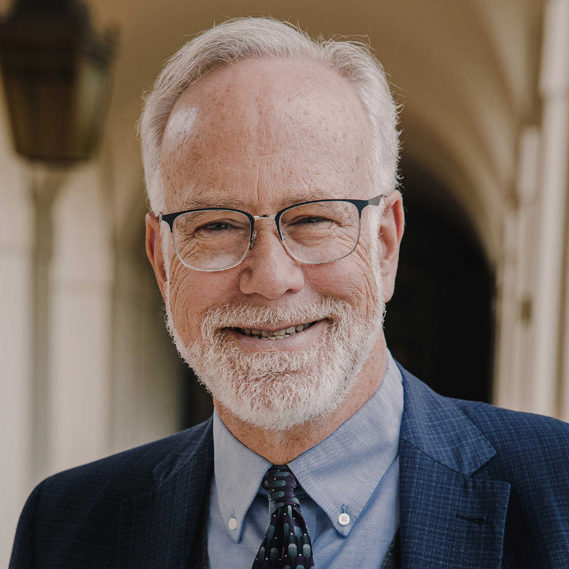 Dr. Mark D. Roberts is a Senior Strategist for Fuller's Max De Pree Center for Leadership, where he focuses on the spiritual development and thriving of leaders. He is the principal writer of the daily devotional, Life for Leaders, and the founder of the De Pree Center's Flourishing in the Third Third of Life Initiative. Previously, Mark was the Executive Director of the De Pree Center, the lead pastor of a church in Southern California, and the Senior Director of Laity Lodge in Texas. He has written eight books, dozens of articles, and over 2,500 devotions that help people discover the difference God makes in their daily life and leadership. With a Ph.D. in New Testament from Harvard, Mark teaches at Fuller Seminary, most recently in his D.Min. cohort on "Faith, Work, Economics, and Vocation." Mark is married to Linda, a marriage and family counselor, spiritual director, and executive coach. Their two grown children are educators on the high school and college level.