Follow my example, as I follow the example of Christ.
Though I'm no scholar of Saint Patrick, I know his legacy leaves a rich bounty of lessons to consider in our modern context that go far beyond the superficial and commercialized ways that we are far too familiar with. St. Patrick, like the Apostle Paul, had a life worthy of emulation that speaks to us today.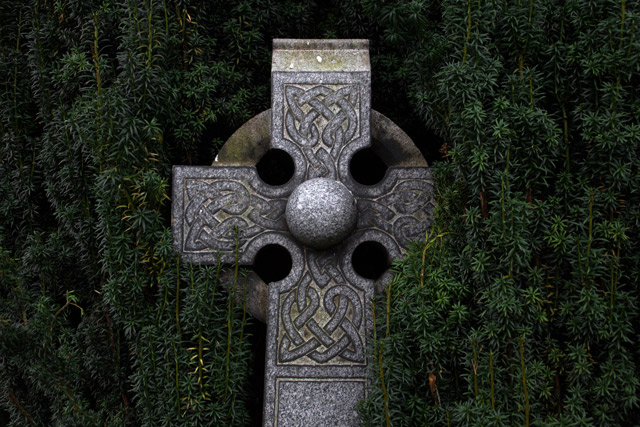 Suffering didn't paralyze him. He was kidnapped and taken as a slave to a foreign country. But years after his escape and return home, he eventually chose to return to Ireland and the very people who abused him. He won over many pagan leaders to the Christian faith, which led to the transformation of countless people. His pain was a pathway towards his calling.
Selflessness guided his decisions. Leaving his safe environment in Britain to return to Ireland put his life at risk. His years of sacrificial service did not bring him financial gain or physical comfort. His selfless acts were a response to what he believed to be God's initiative.
Sensing God's direction was a priority for his life. When he heard a voice calling him back to Ireland, he understood it as a sign to obey. Scriptures, prayers, fasting, and even dreams were ways that Patrick was sensitive to God's direction.
Patrick said this about his own legacy: "I must take this decision disregarding risks involved and make known the gifts of God and his everlasting consolation. Neither must we fear any such risk in faithfully preaching God's name boldly in every place, so that even after my death, a spiritual legacy may be left for my brethren and my children."
St. Patrick's legacy deserves to be known and emulated by leaders today, within the church and in the marketplace. Suffering didn't paralyze him, selflessness guided him, and sensing God's direction was a priority.
Something to Think About:
What role has suffering played in shaping you as a leader?
How does selflessness fit into the culture of the organizations you lead and serve in?
How do you sense God's direction in your life, faith, and work?
What would be the traits you would want people to emulate as they observed your life? Fifty years from now, what would you want to be known for?
Something to Do:
Read this article from Christianity Today and note traits you think St. Patrick exhibited. Choose one trait to emulate the next few weeks and pray for opportunities to practice it in your context:
Prayer:
A prayer attributed to Saint Patrick:
Christ be with me, Christ before me, Christ behind me, Christ in the heart of everyone who thinks of me, Christ in the mouth of everyone who speaks of me, Christ in every eye that sees me, Christ in every ear that hears me. Amen.