Mark D. Roberts
Executive Director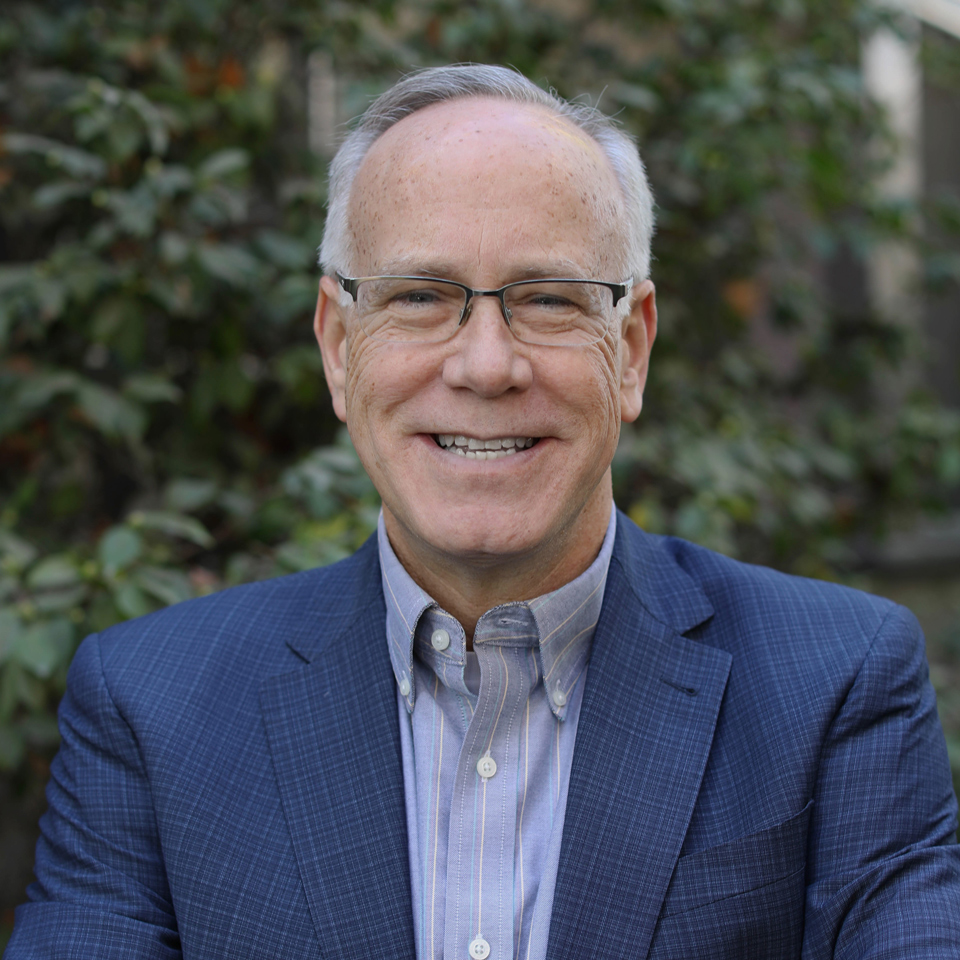 Mark D. Roberts is the Executive Director of Fuller's Max De Pree Center for Leadership. In this role, he is responsible for the mission, strategic direction, staff development, and financial sustainability of the Center. He also provides resources for the Center's work as the principal writer of the Life for Leaders daily devotional and as a major contributor to the De Pree Center blog. With years of experience as a pastor and non-profit leader, as well as a mentor to leaders in business and other fields, Mark is deeply committed to serving leaders in the marketplace, education, government, non-profits, arts, family, and the church. He envisions leaders flourishing in every part of their lives as well as their leadership, thus contributing to God's work throughout the world. Mark has a growing commitment to helping leaders who are entering the "third third" of life to flourish in new ways as their relationship to compensated work changes.
Prior to coming to the De Pree Center, Dr. Roberts was Executive Director of Digital Media and Senior Director of Laity Lodge for the H. E. Butt Family Foundation in Texas. A Presbyterian pastor, he served churches in California, with a sixteen-year stint as senior pastor of Irvine Presbyterian Church.
Roberts earned his BA magna cum laude in Philosophy, his MA in the Study of Religion, and his PhD in New Testament, all from Harvard University. For ten years, he taught a wide variety of New Testament courses as an adjunct instructor at Fuller, both in Orange County and on the Pasadena campus. He also taught as an adjunct for San Francisco Theological Seminary. Recently, he is the lead professor for Fuller's D.Min. cohort on Faith, Work, Economics, and Vocation.
Roberts is the author of eight books, including Dare to Be True and Can We Trust the Gospels? His commentary on Ezra, Nehemiah, Esther in The Preacher's Commentary examines leadership models in Israel's life. His commentary on Ephesians in the Story of God series was published in 2016. Roberts has written dozens of articles for journals and magazines, including Leadership Journal, Christian Reflection (Baylor University), and In Touch. He has also contributed to the biblical commentary of the Theology of Work Project, of which he is a steering committee member.
Most of Roberts's writing in the last decade has been in digital media. He is the primary writer for the De Pree Center's Life for Leaders daily digital devotional. Emailed each morning to over 7,000 subscribers, Life for Leaders serves leaders in all sectors of life by helping them go deeper in relationship with God as they grow in a biblical understanding of their work.
Dr. Roberts has served as a consultant to Christian organizations, including churches and educational institutions. In addition to preaching and teaching, he has spoken in a wide variety of conferences, retreats, and workshops. He often teams up with his wife, Linda, a licensed therapist, spiritual director, and executive coach, to speak at churches and retreat centers.
You can read Mark's writing's here.
You can read Mark's devotionals here.