O LORD, you have searched me and known me.
You know when I sit down and when I rise up;
    you discern my thoughts from far away.
You search out my path and my lying down
    and are acquainted with all my ways.
Even before a word is on my tongue,
    O LORD, you know it completely.
You hem me in, behind and before,
    and lay your hand upon me.
Such knowledge is too wonderful for me;
    it is so high that I cannot attain it.
Focus
The fact that human beings can engage in self-reflection is amazing. This is part of what makes us wonderful. But more amazing still is the fact that God knows everything about us. Nothing about us is hidden from God. This could be a terrifying thought were it not for the grace of God in Christ, which invites us into God's presence and receives us with mercy.
This devotion is part of the series: A Biblical Guide to Reflection
Devotion
In yesterday's Life for Leaders devotion, we noted the self-reflection of the psalm writer. Contemplating the intricacy of his body, the psalmist exults, "I praise you, for I am fearfully and wonderfully made" (Psalm 139:14). I would suggest that one of the most wonderful parts of the human being is the ability to reflect, not only on things "out there," but also on things "in here." We can easily take this ability for granted, of course. But reflection, including self-reflection, is one of the things that sets human beings apart from other creatures. It is one way that we reflect the very image of God.
Yet, as amazing as our ability to reflect upon ourselves may be, Psalm 139 begins with something even more mind-blowing. We are known, not only to ourselves but also to God. God has searched us and known us (v. 1). God knows our actions and our thoughts (v. 2). Everything about us is known to God (v. 3). God knows, not only what we have said in the past, but even what we will say in the future (v. 4). God is always with us, going before us and behind us (v. 5). The psalm writer, reflecting on how deeply and thoroughly God knows him, exclaims, "Such knowledge is too wonderful for me; it is so high that I cannot attain it" (v. 6).
Sometimes when we engage in self-reflection, it can feel as if we're completely alone. This makes sense, in a way, because contemplation of this sort often happens best in silence and solitude. Yet, Psalm 139 reminds us that we are not in fact alone when we reflect upon ourselves. God has done this before we even started. God sees everything about us, all that we do, all that we say, all that we feel. We are utterly, thoroughly, completely known to God. This, according to the psalmist, is "knowledge too wonderful" to be fully comprehended.
Such wonderful knowledge could easily be terrifying. If God demanded perfection from us, if God was unable to understand our weaknesses, if God was unwilling to forgive our faults, then being fully known by God would be anything but wonderful. But the psalm writer knows God's compassion and grace. It's almost as if the author of Psalm 139 was familiar with Hebrews 4:12-16:
Indeed, the word of God is living and active, sharper than any two-edged sword, piercing until it divides soul from spirit, joints from marrow; it is able to judge the thoughts and intentions of the heart. And before him no creature is hidden, but all are naked and laid bare to the eyes of the one to whom we must render an account.
Since, then, we have a great high priest who has passed through the heavens, Jesus, the Son of God, let us hold fast to our confession. For we do not have a high priest who is unable to sympathize with our weaknesses, but we have one who in every respect has been tested as we are, yet without sin. Let us therefore approach the throne of grace with boldness, so that we may receive mercy and find grace to help in time of need.
Though we are "naked and laid bare" before God, we are not afraid because of Jesus, the Son of God, who is able "to sympathize with our weaknesses." Moreover, because of what Jesus did as the great high priest who sacrificed his own life, we can approach God's throne, not with fear, but with boldness. Why? Because through Jesus the throne of judgment has become the throne of grace.
Thus, when our self-reflection reveals things about us that aren't wonderful, when we see our weaknesses and faults, we don't have to pretend they aren't there. Nor do we have to try and hide from God, as if this were possible. Rather, because we know that the God of grace already knows everything about us, we can be bold, not only to approach the throne of grace, but also to be honest about who we are. We can celebrate that which is wonderful about us while, at the same time, honestly confronting that which isn't. We can bring all that we are before God with the confidence that "we may receive mercy and find grace to help in time of need" (Hebrews 4:16).
Reflect
When you consider the fact that God knows everything about you, how do you respond? What do you think? How do you feel?
How might God's knowledge of you make a difference in your self-reflection?
Do you feel free to approach God's throne of grace with boldness? If so, why? If not, why not?
Act
Take time to reflect on the first six verses of Psalm 139. Talk with the Lord about what you're thinking and feeling.
Pray
Gracious God, when I take time to reflect, I am amazed by the fact that you know me at all, or that you even care to know me. This alone is wonderful. But even more astounding is the extent and depth of your knowledge. You know everything about me, every last bit.
O God, if I thought you were a harsh judge, your knowledge of me would be terrifying. I would have no hope. But you are a gracious and merciful God. You understand my weaknesses. You forgive my offenses. You invite me into your presence so that I might receive mercy and grace. Now that is truly, utterly amazing!
As I seek to know myself, may I remember that you already know me. May my times of self-reflection, therefore, draw me closer to you. Amen.
Find all Life for Leaders devotions here. Explore what the Bible has to say about work at the unique website of our partners, the Theology of Work Project. Reflection on today's Life for Leaders theme can be found here: Perfectionism and Impostor Syndrome.
---
Subscribe to Life for Leaders
Sign up to receive a Life for Leaders devotional each day in your inbox. It's free to subscribe and you can unsubscribe at any time.
---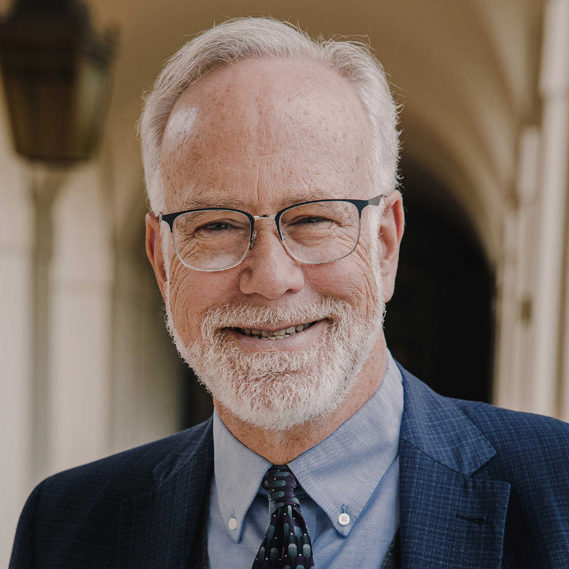 Dr. Mark D. Roberts is a Senior Strategist for Fuller's Max De Pree Center for Leadership, where he focuses on the spiritual development and thriving of leaders. He is the principal writer of the daily devotional, Life for Leaders, and the founder of the De Pree Center's Flourishing in the Third Third of Life Initiative. Previously, Mark was the Executive Director of the De Pree Center, the lead pastor of a church in Southern California, and the Senior Director of Laity Lodge in Texas. He has written eight books, dozens of articles, and over 2,500 devotions that help people discover the difference God makes in their daily life and leadership. With a Ph.D. in New Testament from Harvard, Mark teaches at Fuller Seminary, most recently in his D.Min. cohort on "Faith, Work, Economics, and Vocation." Mark is married to Linda, a marriage and family counselor, spiritual director, and executive coach. Their two grown children are educators on the high school and college level.