The disciples of John reported all these things to him. So John summoned two of his disciples and sent them to the Lord to ask, "Are you the one who is to come, or are we to wait for another?"
Focus
We can't always figure Jesus out. Sometimes he exercises his unique authority in ways that make sense to us and gladden our hearts. Sometimes Jesus acts – or doesn't act – in ways that puzzle or distress us. Yet, if we are honest with Jesus, opening our hearts honestly to him, he will meet us where we are. He won't answer all our questions, but will reassure us with his love.
Today's devotion is part of the series Following Jesus Today.
Devotion
In Monday's Life for Leaders devotion we examined a passage in Luke where the disciples of John the Baptist told John about some exceptional miracles of Jesus. John responded by sending them back to Jesus with this question: "Are you the one who is to come, or are we to wait for another?" (Luke 7:19). John wasn't sure Jesus was the messiah. Certainly he wasn't exercising his authority in the ways John had expected.
On Monday I shared that I feel compassion for John. Partly this has to do with the difficulty of his situation and partly it's because I have experienced perplexity with Jesus in a way rather like what John felt.
I have never been in a predicament so dire as John's, locked in a forbidding Roman prison. But I have had many experiences of Jesus exercising his authority in amazing ways that weren't in line with my expectations. For example, years ago my dad was suffering from terminal cancer. During the last two years of his life, he spent many weeks in the hospital as the doctors tried in vain to relieve his pain and heal his body. During one of those hospital stays, when I went to visit Dad my mom was there in his room. Dad was experiencing significant pain as cancer ravaged his body. That day, sadly enough, my mom was also in significant pain with a terrible headache. After chatting with my parents for a while, I offered to pray for my dad before I left. As I had done hundreds of times before, I begged the Lord to heal Dad, or at least to take away his suffering. Then, almost as an afterthought, I prayed for Mom, asking God to eliminate her headache. When I finished praying, I checked in with Dad. Predictably, he said he was not feeling better, though he thanked me for my prayer. Mom interrupted, exclaiming, "My headache is gone! I don't hurt at all anymore. I can't believe it. God healed me because of your prayer."
My first response to my mom's declaration was amazement and gratitude for God's healing power in her life. Talk about the unexpected authority of Jesus! Yet, moments later, I became confused and distressed. If God had the power to heal in that moment, if his Spirit was present in that hospital room to touch my mom's body, why in Heaven's name didn't God heal my dad also? God had the authority to do so, I had no doubt. Yet my dad continued to suffer on the way to an agonizing death. My mom was instantly well. What sense did that make?
Several weeks after that experience in the hospital I found myself deeply disturbed, so I went up into some local hills in order to pray. I poured out my heart to the Lord, including my confusion over his priorities and my disappointment that he had not healed my father in response to thousands of prayers offered by hundreds of faithful Christians, including me. In anger and sadness, I told the Lord, "I just don't get it. This feels so wrong. I really don't get you!"
At that very moment, I had another experience of the unexpected authority of Jesus. I didn't hear an audible voice from heaven answering my questions. But it was as if Jesus was whispering in my heart: "I love your Dad dearly, but I'm not going to heal his body. I will take him home soon. But I love you and your family, and will be with you always." What happened in that moment wasn't like when I use my brain to figure something out. It really wasn't my doing at all. Rather, it was God's gift to me of knowledge, faith, and reassurance. And it made all the difference in the world to me. My experience of Jesus's authority that day didn't erase my sadness over Dad's condition and ultimately his death. It didn't solve all of my theological problems. But I believe that Jesus used his authority to reassure me of his love and care in a way I had not expected.
I'm sharing this story with you in the hope that it might be helpful to you. Perhaps it will evoke some memory of your own experience of Jesus's unexpected authority. Perhaps it will give you the freedom to ask questions of Jesus you have not felt free to ask in the past. Or perhaps it will remind you of the amazing grace and love of our Lord for you. My prayer is that my story will encourage you to trust even more in our Lord who is not always predictable, but who always loves you with a love that will never let you go.
Reflect
Have you ever experienced anything similar to what I have related in this devotion? If so, when? What happened? How did you respond?
What do you do when God appears to say "No" to your prayers?
What helps you to know deep down inside that God loves you?
Act
Many believers have issues with God, questions, doubts, fears, disappointments. Often we feel that we really can't tell God the truth about what's going on with us. If you are holding back in your communication with the Lord, set aside some time so you can talk honestly about what you're thinking and feeling.
Pray
Gracious God, I continue to be amazed by your works. Sometimes I'm amazed by how wonderful they are. At other times, my amazement is more like puzzlement. I can't quite figure out what you do what you do . . . or why you don't do what I would expect you to do.
Yet, your love for me is unbreakable. You have shown that love, again and again, most of all in the death of Jesus. For this love, I thank you, and for repeatedly reassuring me that nothing in all creation can take away your love from me.
So, dear Lord, I know there are many things about you that I can't understand. Your ways are not my ways. Now I see you as through a foggy mirror. Yet you make yourself known to me even in mystery and you embrace me with your transforming love. All praise be to you, gracious God, Father, Son, and Holy Spirit. Amen.
---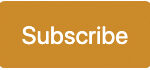 Sign up to receive a Life for Leaders devotional each day in your inbox. It's free to subscribe and you can unsubscribe at any time.
Find all Life for Leaders devotions here. Explore what the Bible has to say about work at the unique website of our partners, the High Calling archive, hosted by the Theology of Work Project. Reflection on today's Life for Leaders theme can be found here: Christ as the Head Over All Things

---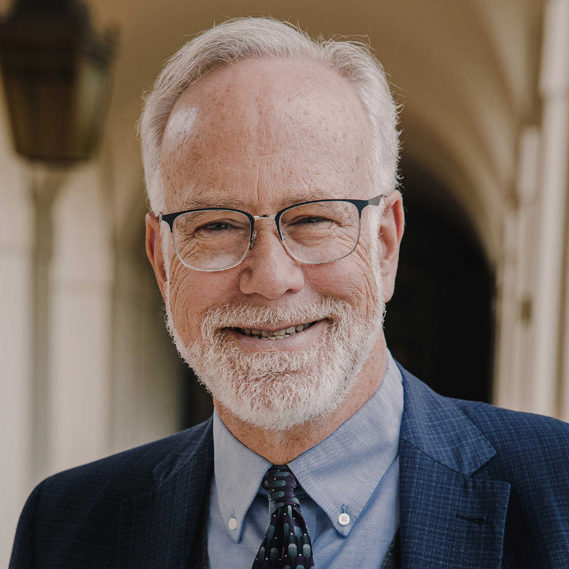 Dr. Mark D. Roberts is a Senior Strategist for Fuller's Max De Pree Center for Leadership, where he focuses on the spiritual development and thriving of leaders. He is the principal writer of the daily devotional, Life for Leaders, and the founder of the De Pree Center's Flourishing in the Third Third of Life Initiative. Previously, Mark was the Executive Director of the De Pree Center, the lead pastor of a church in Southern California, and the Senior Director of Laity Lodge in Texas. He has written eight books, dozens of articles, and over 2,500 devotions that help people discover the difference God makes in their daily life and leadership. With a Ph.D. in New Testament from Harvard, Mark teaches at Fuller Seminary, most recently in his D.Min. cohort on "Faith, Work, Economics, and Vocation." Mark is married to Linda, a marriage and family counselor, spiritual director, and executive coach. Their two grown children are educators on the high school and college level.