[Pharaoh] made [Joseph] master of his household,

ruler

of all he possessed,
to instruct his princes as he pleased


and

teach his elders wisdom.

I remember the day in fourth grade when, suddenly, I couldn't see the blackboard any longer. What once was clear became fuzzy. After a visit to the optometrist, I learned that I was nearsighted. Thanks to his good work and a new pair of prescription glasses, I was able to see the blackboard again. I can't imagine how I would have functioned for the rest of my life without being able to see at a distance. In the same way, being metaphorically farsighted is essential to leadership. The ability to see what needs to be done, and then doing it, is critical to our functioning as lead servants.

As the story of Joseph remarkably demonstrates, farsightedness is a core gift of leadership. Joseph's ability to see and understand what others do not opens the doors for his work as lead servant of Egypt. He sees the implications of Pharaoh's dreams—there will be seven years of plenty followed by seven years of famine. And he simultaneously sees what should be done—reserve twenty percent of the good years' harvests as a reserve to sustain the land during the famine. Leadership requires both insight into the fundamental problems facing an organization and insight into the trajectory of their resolution. Further, leaders must mobilize their organizations to engage the needed work. That seems to me to be the meaning behind today's text—Joseph proceeded "to instruct his princes as he pleased and [to] teach his elders wisdom."

However, Joseph isn't just a good "idea person." It's unfortunate that we sometimes separate ideas from their implementation. In contrast, in ancient Hebrew thought at least, wisdom holds the two together: "I am both Insight and the Virtue to live it out" (Proverbs 8:14 The Message). Similarly, some modern business theorists have argued that strategy and execution should invariably be connected. (See this example in the Harvard Business Review.) Joseph is a leader who has "both Insight and the Virtue to live it out." He embodies the strategic insight he was given. "And Joseph went out from Pharaoh's presence and traveled throughout Egypt… Joseph collected all the food produced in those seven years of abundance in Egypt and stored it in the cities. In each city he put the food grown in the fields surrounding it" (Genesis 41:46, 48).

Still, we might wonder how Joseph's integrated understanding of his leadership work was formed. A couple of narrative comments in the story of his imprisonment in Egypt are suggestive. First, "The chief jailer committed to Joseph's care all the prisoners who were in the prison, and whatever was done there, he was the one who did it" (39:22 NRSV). In particular, when a couple of Pharaoh's senior staff were jailed, "The captain of the guard charged Joseph with them, and he waited on them" (40:4 NRSV). Paradoxically, while Joseph waits for his own "farsighted" dreams to come to pass, he pays close attention to serving those who are right in front of him. Perhaps this story provided Jesus with the narrative context for his famous aphorism, "Whoever can be trusted with very little can also be trusted with much" (Luke 16:10). In that sense, those of us entrusted with leadership responsibilities must have metaphorical "bifocal" vision, the ability to see what is immediately at hand as well as the ability to see far into the distance.

Finally, it's worth noting how the core leadership gift of "farsightedness" relates to the resurrection. Unlike for Joseph, not everything for us will be made right in this life. This is both the challenge and the promise of Jesus. In his resurrection, Jesus embodies the reality that this life is not the end of the story, and that there will be not only a final accounting but also a glorious future for those who put their trust in him. While he was suffering in prison, Joseph could not have imagined the scope of the responsibility he would be given—the opportunity for him to save his family, Egypt, and indeed the whole known world. But we have been given a glimpse of our future in the resurrection of Jesus. As the Apostle Paul, who knew something of being formed in this life through suffering, said, "For our light and momentary troubles are achieving for us an eternal glory that far outweighs them all" (2 Corinthians 4:17). Whatever our circumstance in this life, the promise of our resurrection should encourage us to remain faithful in our present work, even as it makes us tingle with anticipation at what is yet to come.
Something to Do:
Take some time this week to reflect on your leadership responsibilities. What insights have you been given for the sake of the people you lead? What implication do they have for what you should do? Take one specific action this week that embodies your insight for the benefit of your team.
Prayer:
Lord Jesus Christ, we are grateful for your resurrection which assures us of the fulfillment of everything you promised. Thank you that you know first-hand the difficulties we face, both through your life and through the continuing presence of your Spirit.
Help us to cultivate a bifocal vision in our leadership work. Sustain us in giving attention to all that is in front of us, even as we continue to live in faith and hope for the fulfillment of your promises of what is yet to come. We ask in your name, Amen.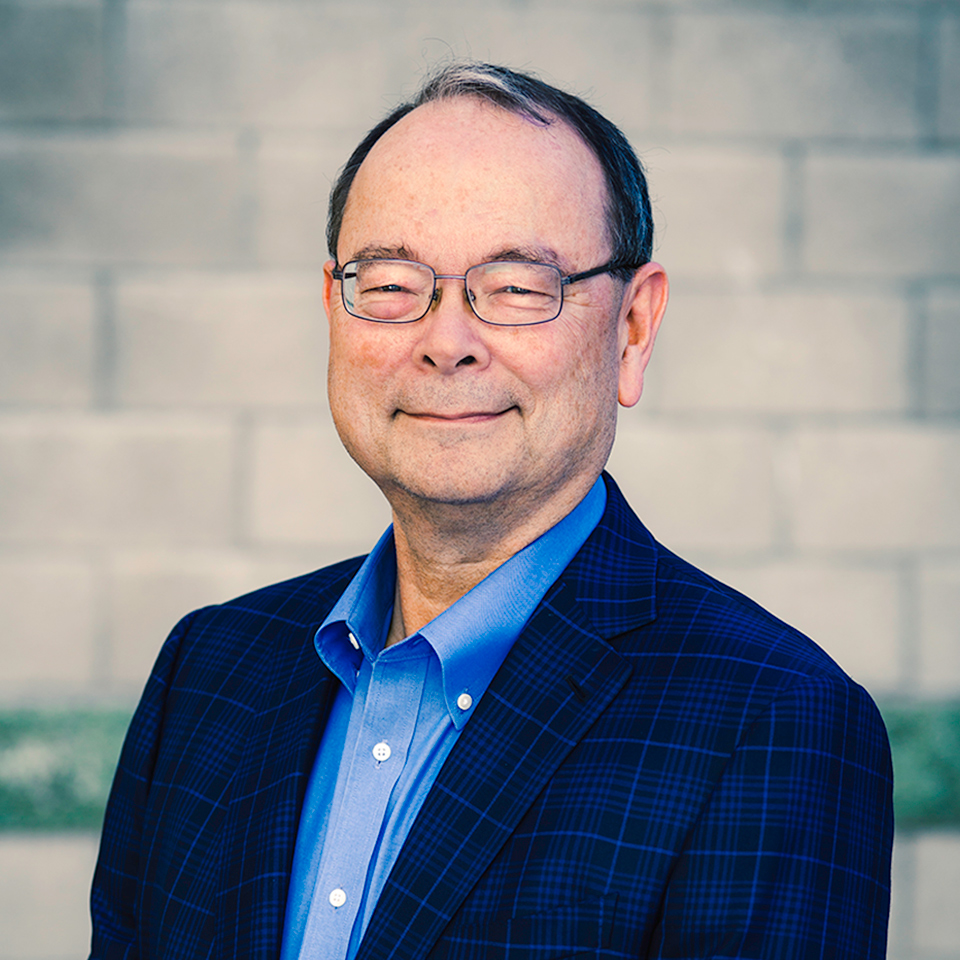 During his adult life, Uli Chi has lived and worked in the intersection between business, the academy and the church. He has had the privilege of serving as past Board Chair of Regent College in Vancouver, BC, as current Vice Chair of the Board of the Max De Pree Leadership Center at Fuller Seminary, and as current Chair of the Executive Committee of the Center for Integrity in Business at Seattle Pacific University. He has also been involved in all aspects of local church leadership, including as a member of the adult ministries team's teaching faculty at John Knox Presbyterian Church in Seattle.
Click here to view Uli's profile.