He called down famine on the land and destroyed all their supplies of food…
In the next series of reflections, I want to explore—through the story of Joseph as recounted in Psalm 105—what it means to become a servant leader, or rather, as I prefer it, a "lead servant." But first, you may wonder why I favor this phrase over "servant leader." Language is important. I find it helpful that the phrase "lead servant" places the emphasis on "servant" rather than "leader." Further, the adjective, "lead," can help focus us on temporal priority rather than positional authority—in other words on someone who goes first, rather than on someone who is in charge. As we will see, both themes are reflected in this psalm.
So, how does the story of Joseph begin in today's text? Interestingly, it isn't even about Joseph. Instead, the text frames Joseph's call to leadership in a much larger context. God "called down famine on the land and destroyed all their supplies of food." There's much mystery in this beginning. Why would God do this? How would God turn this evil into something good? While much is unknown, we do know two things. First, as today's text says explicitly, it is God who is at work in the world for his purpose. We do not find ourselves at the mercy of merely impersonal or random forces. Second, this God is always good. As another psalmist writes, "The LORD is good to all; he has compassion on all he has made" (Psalm 145:9). Despite considerable—sometimes seemingly contrary—evidence, God is always working for good in the world.
In the year before I launched my software business, the world came unglued. It began in January, 1991. In the same week that President Bush announced the beginning of the Persian Gulf air campaign, I was told that my business division was being put up for sale, or, absent a buyer, being closed by the end of that year. It was hard to imagine a more difficult environment in which to hear the news, much less think about starting a new business. Having lived through the Arab oil embargo of the early 1970's, I knew the world had just become a much more dangerous place. Not just personally, but as a community, and as a nation, everything seemed at risk.
How does God work to redeem in such circumstances? As we will see in the weeks ahead, God is at work precisely at such times to prepare his instruments, his lead servants. That preparation, as the Joseph story tells us, often takes shape in circumstances seemingly incongruous with "leadership development." This is not just about reading another book on or taking another class in executive leadership. Rather, the process is deeply embedded in our circumstances, and it is often as mysterious as the wider context in which the call takes place. Still, God is at work, preparing his instruments to deliver. And we are called to be his instruments. Joseph's story—one of the most extended and deeply moving narratives in Scripture—gives us a look at the inner dynamics of that formation.
As we begin this journey, the first insight about becoming a lead servant is that our leadership is not, in the first place, about us or even about our role as leaders. Instead, it is about God's larger purpose and work in the world, and about his formation of us for the sake of the world he loves. We are, after all and first of all, servants. As fellow servants, it is easy to compare ourselves with one another. Joseph's role, it turned out, was to help feed a whole generation, not only his own family, but the whole known world. Compared to that, my software business and its contribution to the world feel pretty small. Perhaps you feel similarly. But, because we are part of God's purpose in the world, as today's reflection reminds us, such comparisons are not only unnecessary but misguided. As the Apostle Paul says about each of our roles in the Body of Christ, "God has put the body together, giving greater honor to the parts that lacked it" (1 Corinthians 12:24b). Wherever we find ourselves, whatever we have been given to do, we know that God is at work for his glory and for the common good. That is glory enough and that is good enough.
Something to Think About:
How does your work serve others?
Do you compare your work with those of others? How does that make you feel? How might you see your work in the context of Paul's comment about the Body of Christ (1 Corinthians 12:24)?
Something to Do:
Make a list of the ways you see your work serving others. Pray for those whom you serve, and give thanks to God for them and for the blessing of your work.
Prayer:
God and Father of our Lord Jesus Christ, we are grateful that you are always at work to create and sustain the world you have made. We are particularly grateful that you are always good and compassionate to all.
Help us to see our work in the larger context of your work in the world. Help us to love the world as you love it and to offer ourselves to you to be instruments of your grace and mercy in it.
We ask in Jesus's name and for his sake, Amen.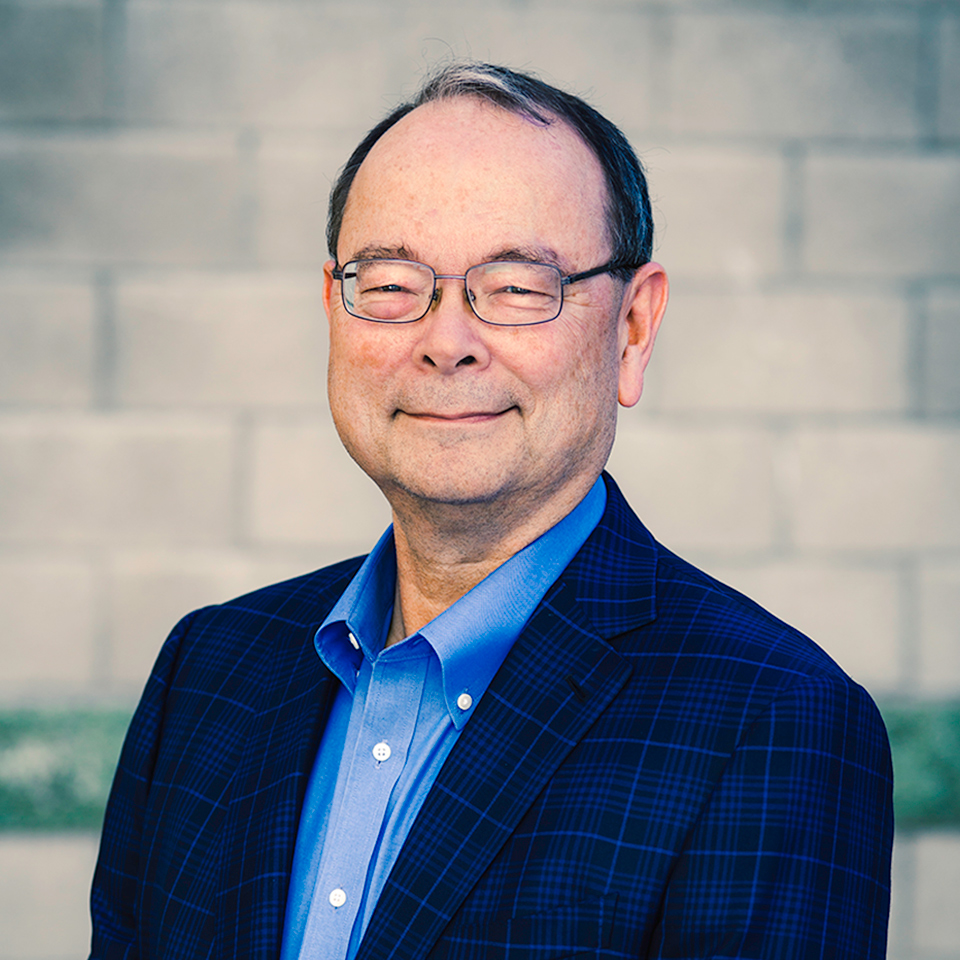 During his adult life, Uli Chi has lived and worked in the intersection between business, the academy and the church. He has had the privilege of serving as past Board Chair of Regent College in Vancouver, BC, as current Vice Chair of the Board of the Max De Pree Leadership Center at Fuller Seminary, and as current Chair of the Executive Committee of the Center for Integrity in Business at Seattle Pacific University. He has also been involved in all aspects of local church leadership, including as a member of the adult ministries team's teaching faculty at John Knox Presbyterian Church in Seattle.
Click here to view Uli's profile.