The king sent and released him,

the

ruler of peoples set him free.

A young mom has trouble getting her preschool son to stay seated in church. After several skirmishes, she finally warns him, "Sit down, or I'll make you sit down!" Reluctantly, the child complies. After a few minutes, he turns to his mother and says, "I'm sitting down, but I'm still standing up on the inside!" It's a familiar "compliant yet defiant" moment for all of us who have raised strong-willed children. But it's also a helpful illustration of the difference between our inner and outer lives.

Likewise, imprisonment can be an experience of the heart as well as of the body. Being set free physically is no guarantee of a corresponding interior freedom. We've been reflecting on the formation of Joseph as a lead servant. Joseph has been treated badly by family, at work, and despite his acts of deliberate kindness to others. He's been betrayed three times in over a decade and finds himself forgotten in a dungeon in Egypt. Still, the story reaches a turning point in today's text: "The king sent and released him, the ruler of peoples set him free." Joseph finds himself physically free, but will that be matched by an interior freedom? Or will resentment and bitterness toward his betrayers and captors dominate his future?

No doubt, Joseph struggled with the memories of his imprisonments. In naming his first-born son, Manasseh, the very name he chooses reflects his desire to move beyond his previous life in the pits of Egypt and Canaan, to "forget all my trouble and all my father's household" (Genesis 41:51). The memories of being betrayed and forgotten linger nevertheless and resurface at Joseph's encounter with his brothers later in the story. While we only get a few glimpses into Joseph's interior life, the narrative ultimately demonstrates his capacity to be generous and to forgive. At the end of the story, when confronted by his brothers' anxiety about what Joseph would do to them after the death of their father, Joseph reassures them, with what is likely the cardinal insight regarding the suffering involved in becoming a lead servant: "You intended to harm me, but God intended it for good to accomplish what is now being done, the saving of many lives." (Genesis 50:20)

It is hard won wisdom, paid with the price of Joseph's suffering. As followers of Jesus, this insight is essential if we are to understand Jesus's command to take up our own crosses. But Jacob's greater son goes further. What Joseph experiences under compulsion, Jesus chooses freely. And here is the crux of the matter: he invites us as lead servants to make the same choice, for love's sake. We are called to freely and fully love even our enemies, including those closest to us, at home and at work.

I'm sure it wasn't easy for Joseph to learn (and live!) this insight. I know it isn't easy for me. When we suffer unjust treatment while its perpetrators seem to flourish, it's easy to become discouraged or retaliate. The Psalmist says it much more graphically, "When my heart was grieved and my spirit embittered, I was senseless and ignorant; I was a brute beast before you" (Psalm 73:21-22). Still, God remains faithful and present, despite our failures of the heart: "Yet I am always with you; you hold me by my right hand. You guide me with your counsel, and afterward you will take me into glory." (Psalm 73:23-24)

So, what sustains an inner freedom of heart, mind, and soul that enables us to become lead servants of others, even while suffering the consequences of their betrayals? As Joseph surely must have learned in his imprisonments, the Psalmist describes this way, "Whom have I in heaven but you? And earth has nothing I desire besides you. My flesh and my heart may fail, but God is the strength of my heart and my portion forever" (Psalm 73:25-26). God alone can sustain the freedom in us to love even our closest enemies. Learning to love God alone enables us to love all others rightly.
Something to Do:
Spend some time in silence today. Think about those closest to you at work and at home with whom you are having difficulties. Why might that be? What might you need to forgive? How might your experience help you focus on God alone as the object of your love and desire?
Prayer:
Lord Jesus Christ, we are grateful for your love for us. As the Apostle Paul said long ago, while we were your enemies, you died for us. Thank you for entering the dungeons of our lives and setting us free, inside as well as out. And thank you for your continued faithful presence with us, in the presence of our unfaithfulness of heart.
Teach us to follow you and become your lead servants in the world. By your Spirit, give us grace that we might freely love the unlovable in our lives. We ask in your name, Amen.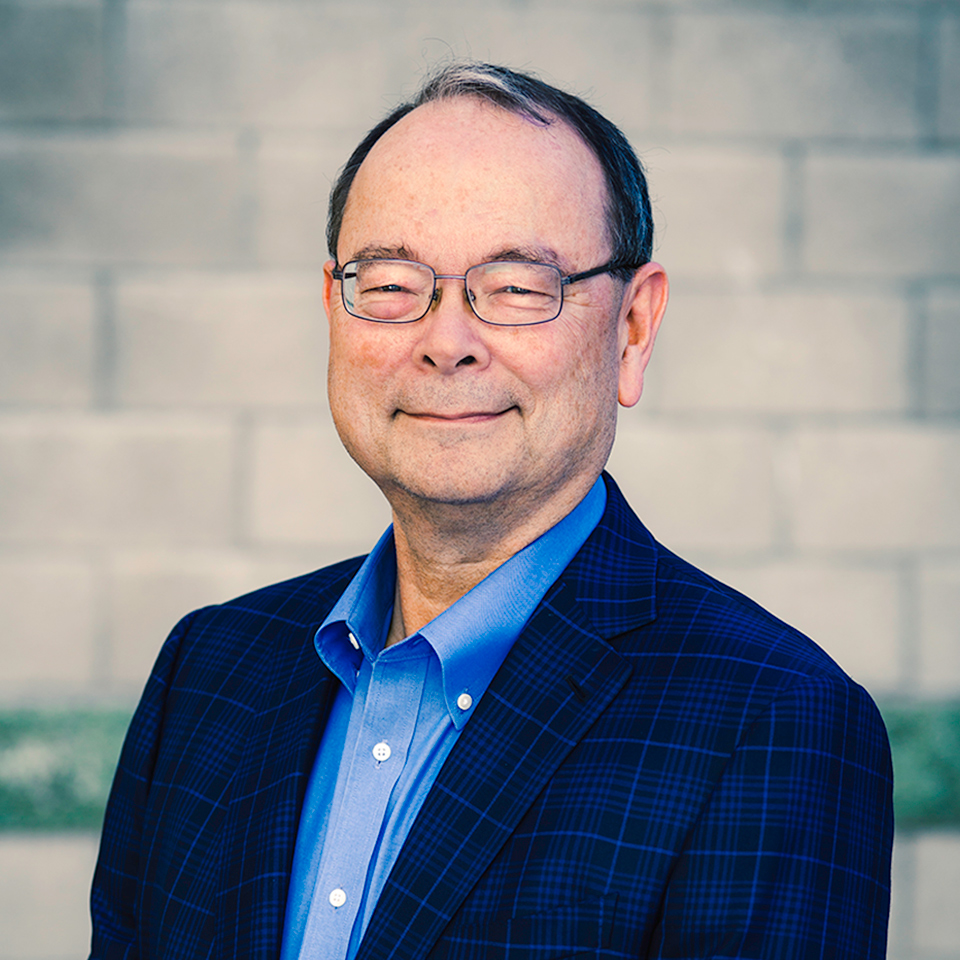 During his adult life, Uli Chi has lived and worked in the intersection between business, the academy and the church. He has had the privilege of serving as past Board Chair of Regent College in Vancouver, BC, as current Vice Chair of the Board of the Max De Pree Leadership Center at Fuller Seminary, and as current Chair of the Executive Committee of the Center for Integrity in Business at Seattle Pacific University. He has also been involved in all aspects of local church leadership, including as a member of the adult ministries team's teaching faculty at John Knox Presbyterian Church in Seattle.
Click here to view Uli's profile.