And he sent a man before them—Joseph, sold as a slave.
Going first is often enviable. Who doesn't want to be the first to score tickets to an otherwise sold out concert or sports event? Who doesn't like to be first to try the latest iPhone? Who wouldn't want to board an airplane first, so they can find space for their carry-on luggage? Being able to go first is usually good. But then again, sometimes, maybe it's not. Who wants to be the first to take out the garbage, to clean up a mess, or to deal with an intractable problem at work?
It's the latter kind of "going first" that we find in the Joseph story. As we saw in our last reflection, Joseph finds himself part of a global drama. For reasons that are unexplained, God is about to send a famine that will encompass the known world. In that context, God calls Joseph. As today's text says, "he sent a man before them—Joseph." Joseph becomes God's instrument, his "lead servant," for dealing with an international famine.
It's worth noting, as with the impending famine, God is the prime mover in this story. Not only is God actively engaged in world shaping events, but he is also personally engaged in the lives of his people, even when that engagement is mysterious and unseen. The story in Genesis 37, 39 and 40, recounts Joseph's descent from beloved son of Jacob to a forgotten slave in Egypt. It's a narrative rich in detail and pathos. After his brothers arrange to have him "sold as a slave," Joseph distinguishes himself in his work by his insight, competence and faithfulness. Instead of being rewarded, he is betrayed, imprisoned and left there, unremembered. Joseph's early career in Egypt aptly illustrates the saying, "No good deed goes unpunished."
Two verbs that inaugurate Joseph's vocation and work in Egypt are worth pondering. According to today's text, Joseph is both "sent" and "sold". I don't know about you, but these two words don't go together for me. Yet strangely, we are reminded that God's "sending" of Joseph, son of Jacob, is hidden in his being "sold" by his brothers. This is disturbing, but also encouraging, for those of us who would seek to follow Jesus, the greater son of Jacob. As Christians, it's easy to see God's hand when we flourish in our work. But can we trust that God still calls and sends us into our work when, despite our best efforts, we are "sold out"? Perhaps some of you are facing just such circumstances. Today's text is both reminder and encouragement that God's providence is at work in our lives in the most difficult circumstances, and for the most unimaginable results.
Finally, it's worth reflecting on the state in which we find Joseph at the end of today's text. Joseph is both sent and sold "as a slave." Joseph dreamed of an exalted position of leadership where his parents and siblings would bow down before him. Instead, he finds himself in a dungeon in Egypt, abandoned by his family and by those he has already served. There is a price for the kind of leadership that Jesus exemplifies and expects from us. Further, what Joseph does under compulsion, the greater son of Jacob does willingly. As the Apostle Paul writes, "Let the same mind be in you that was in Christ Jesus, who, though he was in the form of God, did not regard equality with God as something to be exploited, but emptied himself, taking the form of a slave" (Philippians 2:5-7 NRSV, emphasis added).
James and John, two of Jesus's twelve apostles (his "sent ones"!), too had a dream about being exalted in leadership—sitting next to Jesus in his glory.  Jesus's response is telling, "You do not know what you are asking. Are you able to drink the cup that I drink, or be baptized with the baptism that I am baptized with?" (Mark 10:38 NRSV) With a bravado that is all too common for those of us in leadership, they answered that they could. Of course, they had no idea what they were saying. James and John, like Joseph early on, imagined leadership as power, status, and privilege. They, like Joseph, will learn that leadership, paradoxically, results in becoming a slave.
And the greatest among them must go first.
Something to Think About:
Have you ever felt "sold out" in your work? How might God be at work in those circumstances to "send" you to serve the common good for a larger purpose?
What are leadership situations or tasks that you like to lead? What are ones in which you prefer not to step into leadership? Why might that be?
Something to Do:
Listen to my friend, Canadian singer and songwriter Steve Bell's song "This is Love."
Prayer:
Lord Jesus Christ,
We are grateful for your willingness to lay down your prerogatives as God and to embrace the "form of a slave" on our behalf, even unto death. You know how little we understand of what that involves. Help us to be willing to learn from you, and in small ways, to lay our lives down for those whom we lead. And, when we are unwilling, help us to be willing to be made willing.
We ask in your name and for your sake, Amen.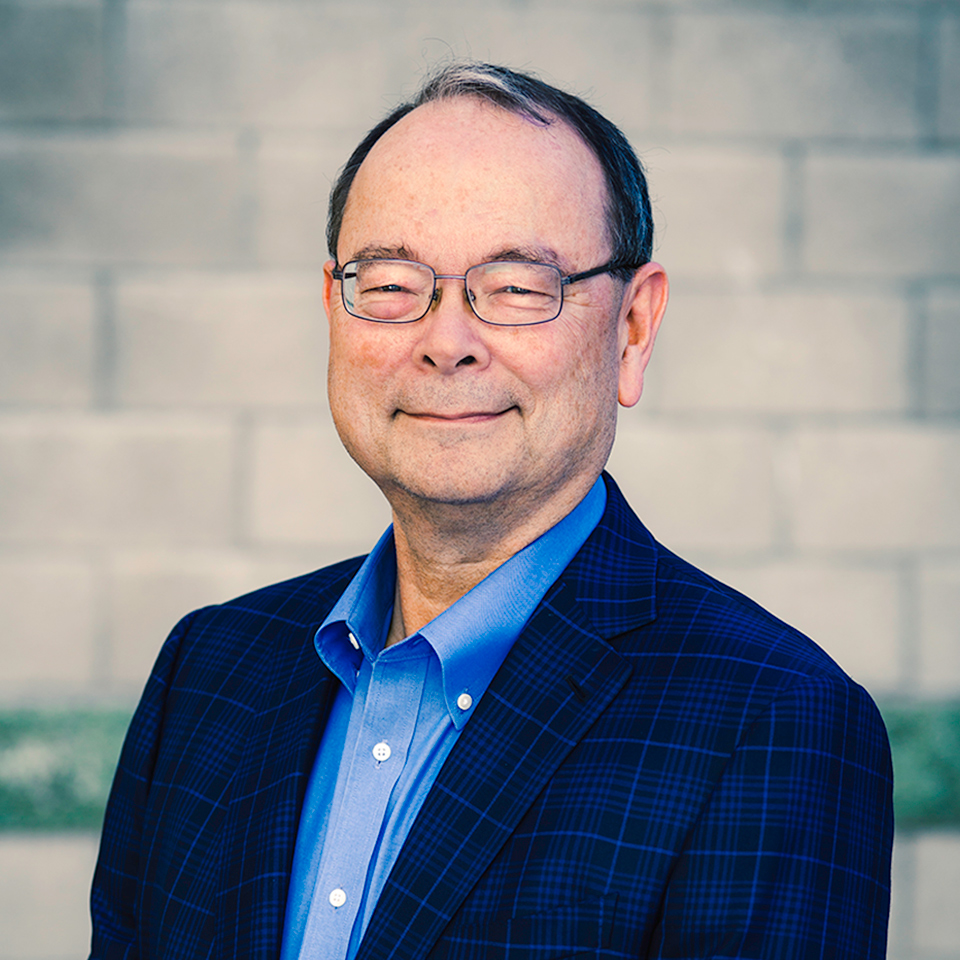 During his adult life, Uli Chi has lived and worked in the intersection between business, the academy and the church. He has had the privilege of serving as past Board Chair of Regent College in Vancouver, BC, as current Vice Chair of the Board of the Max De Pree Leadership Center at Fuller Seminary, and as current Chair of the Executive Committee of the Center for Integrity in Business at Seattle Pacific University. He has also been involved in all aspects of local church leadership, including as a member of the adult ministries team's teaching faculty at John Knox Presbyterian Church in Seattle.
Click here to view Uli's profile.