Until what he had said came to pass,

the

word of the LORD kept testing him.

When things go badly, some of my friends say that they are "in the pits." What they mean metaphorically, Joseph experiences literally. In my last reflection, Joseph finds himself in a dungeon (which can also be translated as "pit") in Egypt. He has been betrayed by his brothers, by Potiphar's wife, and finally by Pharaoh's cupbearer, who forgot Joseph's kindness to him while he too was in jail. It doesn't get much worse than this. Three times, Joseph has been forgotten: by family, at work, and even after an act of intentional kindness.

Leadership formation, at least in the biblical sense, seems like a long, painful process. We live in an age of abundant, easy-to-consume leadership advice. But, as others have noted, learning about leadership is not the same as becoming a better leader. For one, knowledge and execution are two different things. For another, the challenge of practicing good leadership is not just a matter of personal commitment and effort. Rather, the story of Joseph reminds us that the formation of a leader's character through suffering, often over long periods of time, is critical.

Today's text tells us, during Joseph's long stretch of suffering, "the word of the LORD kept testing him." This biblical imagery of being tested is one of precious metals being refined by fire. Another biblical writer puts it this way, "The promises of the LORD are promises that are pure, silver refined in a furnace on the ground, purified seven times." (Psalm 12:6 NRSV) Like refining silver, character formation requires not only extended time "in a furnace" but, as the Psalmist suggests, multiple repetitions.

As human beings, we have the freedom to choose how we respond in times intended for formational suffering. In Joseph's case, he responds well. He has been forgotten three times, but he continues to remember his own identity and work as God's servant. Remembering who we are, by remembering whose we are, is an essential lesson of biblical leadership formation. Another is embracing the suffering to which we have been called. For me, at least, embracing suffering goes against the grain. Usually, I'm looking (perhaps like Joseph was, with Pharaoh's cupbearer) for a quick way out. Nevertheless, the fire needs time to do its purifying work. T.S. Eliot remarkably captures this inner dynamic in his poem "Little Gidding":

The dove descending breaks the air
With flame of incandescent terror
Of which the tongues declare
The one discharge from sin and error.
The only hope, or else despair
Lies in the choice of pyre or pyre—
To be redeemed from fire by fire.

Who then devised the torment? Love.
Love is the unfamiliar Name
Behind the hands that wove
The intolerable shirt of flame
Which human power cannot remove.
We only live, only suspire
Consumed by either fire or fire.

"The intolerable shirt of flame / Which human power cannot remove" is what we are called to embrace in times of suffering formation. There's nothing easy about it. And each of us will face this in our journey of formation as lead servants by the Spirit. Like Joseph, much of it will be experienced in places where we are alone and forgotten: by family, by friends, at work, and, perhaps most cruel of all, after acts of deliberate kindness. We are formed, tested, and refined, in the Land of the Forgotten.

The good news is that God does not forget us. "Can a woman forget her nursing child, or show no compassion for the child of her womb? Even these may forget, yet I will not forget you" (Isaiah 49:15 NRSV). In the Land of the Forgotten, God remembers. And that will make all the difference, for Joseph and for us.
Something to Do:
Take some time to slowly and repetitively read the poem by T.S. Eliot in this reflection. What words or images strike you? What questions does it raise for you?
Prayer:
Lord Jesus Christ, sometimes we feel forgotten. In our work and at home, we find ourselves ignored and alone. In those time, help us to remember whose we are. Help us to remember that you always remember us. Even when you seem silent, we are grateful that you always see, that you always hear, and that you always know. We are grateful too that the Spirit prays in us with sighs too deep for words.
We ask in your name that you give us the strength and courage to endure in the Land of the Forgotten. Amen.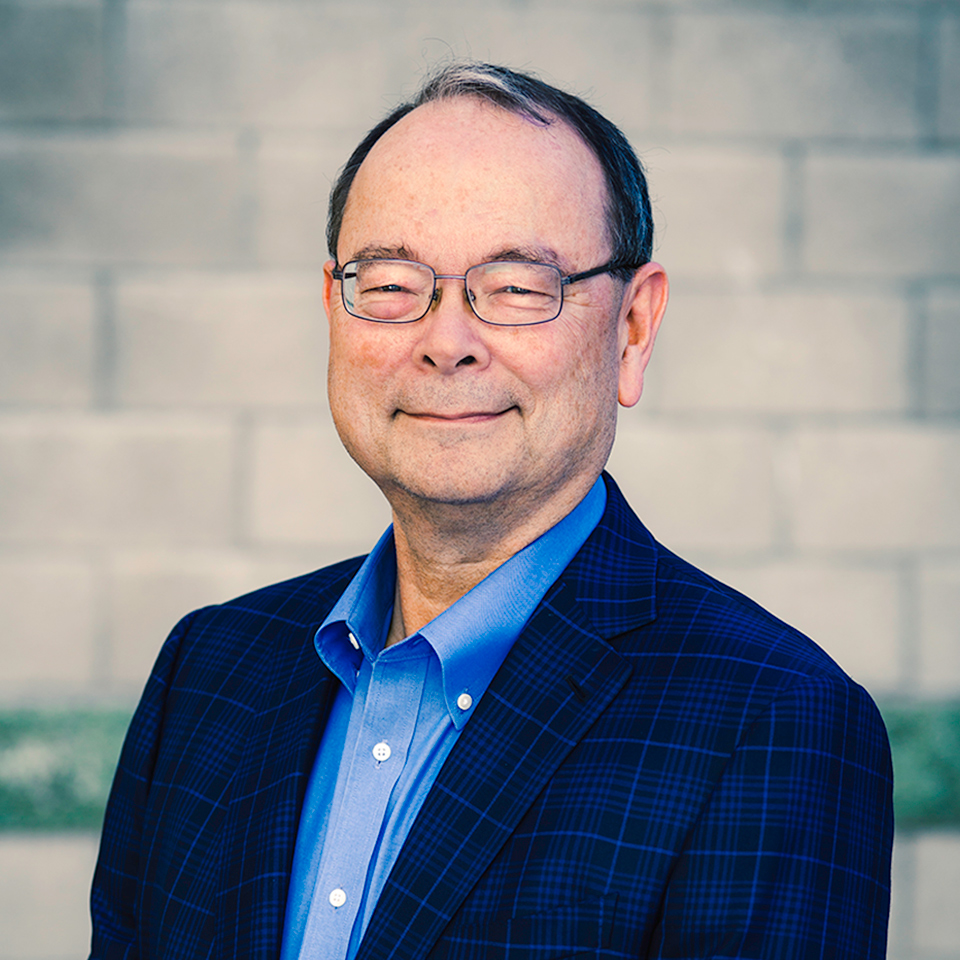 During his adult life, Uli Chi has lived and worked in the intersection between business, the academy and the church. He has had the privilege of serving as past Board Chair of Regent College in Vancouver, BC, as current Vice Chair of the Board of the Max De Pree Leadership Center at Fuller Seminary, and as current Chair of the Executive Committee of the Center for Integrity in Business at Seattle Pacific University. He has also been involved in all aspects of local church leadership, including as a member of the adult ministries team's teaching faculty at John Knox Presbyterian Church in Seattle.
Click here to view Uli's profile.