by Mark D. Roberts
Executive Director of the De Pree Center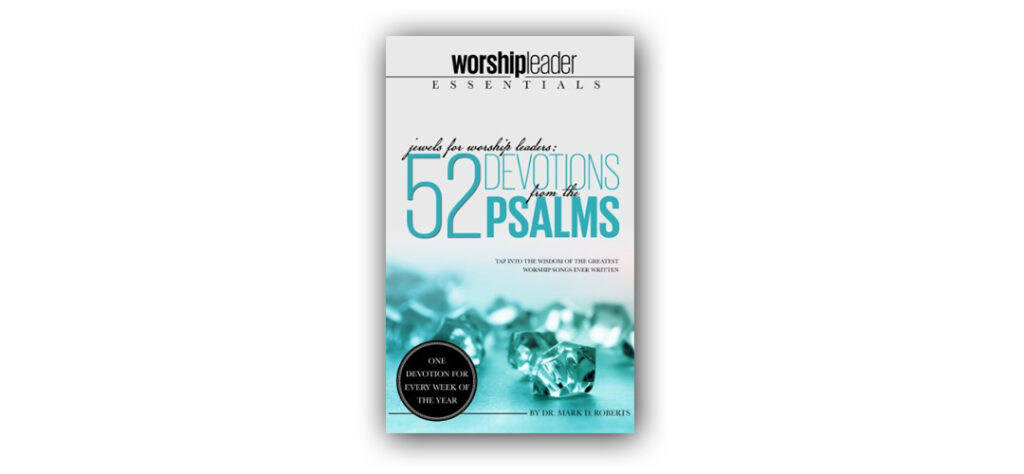 A year's worth of devotions for worship leaders and their teams from Mark Roberts.
Jewels for Worship Leaders is a valuable resource that will get your team on the same page as you take in, share and are formed by the wisdom of the Psalms. This book hits on the key issues that worshipers must consider when leading worship and following the Greatest Worship Leader, Jesus Christ.
Refreshing perspective, unexpected and surprising revelation. Weekly personal or team devotions for worship leaders. Connect more deeply, reflect more truly, lead with integrity and engage with God. Plumb the depths of your relationship with God, with each other, and learn to use technology in the service of God, rather than serve technology in the act of worship. Addresses theology, ethics, song choice, songwriting, technology, mission, community, communion, discipleship, and the character of God; plus the character, substance, excellence and performance of worship. It offers questions, inspires reflection and moves you to transforming action.
---