Whatever you have learned or received or heard from me, or seen in me — put it into practice. And the God of peace will be with you.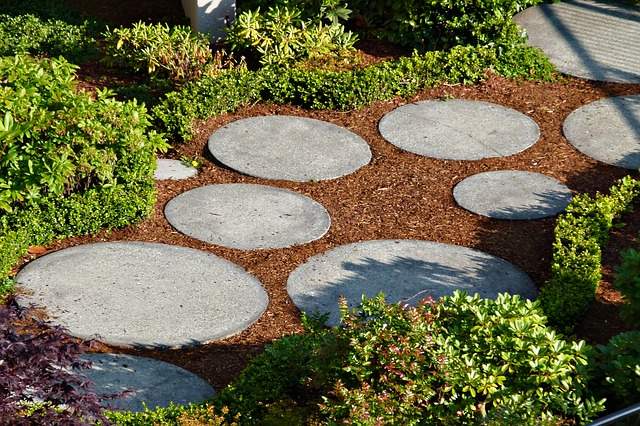 This summer, I'm building a walkway in my backyard. I don't know what I'm doing. I've never built a walkway before. In fact, I'm not even sure a person actually "builds" a walkway. Is "lay" the correct term? As we've established, I don't know.
What I do know is that the space between my husband's vegetable garden and my peonies quickly becomes overgrown and scraggly when not tended to. So, I decided to build (lay?) a walkway. In the summer, it will create a (hopefully) beautiful divider between veggies and flowers. In the winter, it will keep us from slipping on the ice when we go outside to get firewood from the woodpile.
Because I don't know what I'm doing, I've become a disciple of YouTube. YouTube has all kinds of short videos to teach you everything you ever wanted to know — from caring for and styling natural hair, to rolling sushi, to installing a walkway in your backyard.
I've been spending a lot of time on YouTube this summer and I'm pretty proud of the progress I'm making on my walkway. I've got the trench dug, the measurements calculated, and the landscape fabric laid. Last summer I didn't even know a trench was necessary for building a walkway!
Being a disciple of Christ is a lot like learning to build a walkway except, instead of YouTube, we've got the Bible, the Holy Spirit, and people who have more experience to teach us everything we ever wanted to know. In the beginning, we don't know anything. But then, as we spend more and more time studying and then practicing what we've learned, something actually begins to take shape.
I thought about hiring a contractor to build the walkway for us, but budget constraints made that impossible. That disappointment has quickly disappeared as I realize the satisfaction of learning something for myself, rather than depending on someone else to figure it out for me. Getting my hands dirty and putting in some sweat equity makes the walkway that much sweeter. And the same is true with my faith journey. It would be easy to let a pastor do the heavy lifting of living out faith. But, in the end, this is my personal faith journey and, while there is a lot I can learn from a pastor (and from YouTube), I learn the most when I go directly to the source and put the teaching into practice.
QUESTIONS TO CONSIDER:
Who are the people of faith that mentor you? What are some of the most life-changing lessons you've learned from them?
PRAYER:
Thank you for the Bible and the Holy Spirit and for people who have traveled the road of faith longer than I have. Help me remember to put into practice what I have learned from them. Amen.