God is faithful; by him you were called into the fellowship of his Son, Jesus Christ our Lord.
Focus
God has called us, not only to believe in Jesus, but also to live in intimate, lasting fellowship with him. As we enter into a deep relationship with Christ, we become members of his family along with our sisters and brothers in Christ. The Christian life isn't only a matter of believing the right things. It is living each day in true fellowship with Christ and his people.
Today's devotion is part of the series God's Transformational Calling.
Devotion
When you hear the word "fellowship," what comes to mind? I have a mix of memories. The church where I grew up had a "fellowship hall" under the sanctuary. It was dark and dreary, smelling vaguely of dust, stale coffee, and long-forgotten potluck dinners. Fellowship wasn't limited to that dank hall, however. We had "fellowship" after worship services, times of casual conversation over insipid coffee and, if we were lucky, cake donuts. No matter where it happened, fellowship was relatively brief and superficial.
That's not at all what Paul had in mind, however, when we told the Corinthian Christians that they were "called into the fellowship of [God's] Son, Jesus Christ our Lord" (1 Corinthians 1:9). The English word "fellowship" translates the Greek word koinonia, which meant so much more than casual conversation after a religious meeting. Koinonia had to do with sharing something in common (koinos in Greek meant "communal" or "common.") Koinonia could describe a business partnership, a deep friendship, or even sexual intimacy in marriage. Thus, to translate koinonia as "fellowship" can lead the English reader in the wrong direction. In my book, After "I Believe" (Baker, 2002), I proposed that koinonia should be understood as "intimate fellowship." I stand by the suggestion, though I might now say, "intimate, committed, lasting fellowship."
So, Paul says that the Corinthians, as followers of Jesus, are "called into the intimate fellowship of his Son" (1:9). Now we need to decipher what Paul means by "of his Son." Greek grammar gives us a couple of possibilities. Paul could be talking about the fellowship we have "with his Son." Or he could be referring to the fellowship we have with other believers through or in the name of God's Son. Either option works in Greek. So which is it?
Most commentators and translators prefer "with his Son" as the primary sense of the Greek in this verse (see, for example, the NIV's "fellowship with his Son" or the CEB, which goes with "partnership with his Son"). In this rendering of the Greek, we are called by God into relationship with Jesus Christ. The central reality of Christian faith is "intimate, committed, lasting fellowship" with Jesus, the Son of God, our Savior and Lord.
But there is also a sense in which we are called into fellowship with each other in the name of Jesus. When we enter into relationship with Christ through faith, we are also adopted into the family of God. We are not only in relationship with Jesus, but also with all of those who have a similar relationship with him. So, though I believe Paul's primary point in verse 9 is that we are called into deep, intimate fellowship with Jesus, it is also true that through Jesus we are called into deep, intimate fellowship with our sisters and brothers in his family.
The fact that we are called into fellowship with Jesus and his people reminds us that Christianity isn't only a matter of believing the right things. Yes, theology matters, for sure. But biblically-informed theology underscores the profoundly relational dynamic of Christian faith. God, the Father of our Lord Jesus Christ, has called each one of us into relationship with Christ and, through Christ, into relationship with his people. We share together in a calling to share life together with Christ and each other.
Reflect
Before today's devotion, would you say that you have been called into deep fellowship with Christ? If so, why? If not, why not?
What helps you to experience in real-time the fellowship you have with Christ?
Do you act as someone who has been called into relationship through Christ with his people? If so, in what ways do you live out this calling?
Act
In the next day or so, choose to do something that helps you experience the intimate fellowship you have with Jesus.
Pray
Gracious God, what a wonder it is to be called by you. Not only have you called us to be your special people, but also you have called us into fellowship with Christ and his people. You have given us an invitation to join your holy family. You have summoned us out of solitary confinement into abiding, deep relationship with you and those who know you through Christ.
God, as you know, sometimes being in fellowship with your people is a delightful blessing, a gift we receive with grateful hearts. Sometimes, however, our experience of fellowship falls far short of what you have intended for us. We have a hard time getting along with our brothers and sisters in Christ. We fight for our preferences, failing to prioritize the needs of others. We focus on our differences rather than our unity in you. We let politics, race, privilege, and status divide us rather than allow your Spirit to unite us. Forgive us, O God, for all the ways we avoid or even damage the fellowship with have with each other through Christ.
Help us, we pray, to grow deeper in our fellowship with Christ, to know him truly and love him deeply. As we do, may we also grow into more intimate fellowship with each other. To you be all the glory! Amen.
---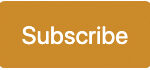 Sign up to receive a Life for Leaders devotional each day in your inbox. It's free to subscribe and you can unsubscribe at any time.
Find all Life for Leaders devotions here. Explore what the Bible has to say about work at the unique website of our partners, the High Calling archive, hosted by the Theology of Work Project. Reflection on today's Life for Leaders theme can be found here: Called into the Fellowship of Christ

---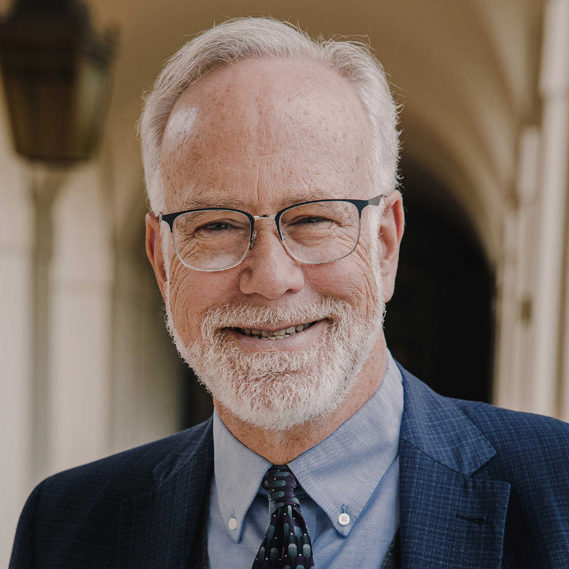 Dr. Mark D. Roberts is a Senior Strategist for Fuller's Max De Pree Center for Leadership, where he focuses on the spiritual development and thriving of leaders. He is the principal writer of the daily devotional, Life for Leaders, and the founder of the De Pree Center's Flourishing in the Third Third of Life Initiative. Previously, Mark was the Executive Director of the De Pree Center, the lead pastor of a church in Southern California, and the Senior Director of Laity Lodge in Texas. He has written eight books, dozens of articles, and over 2,500 devotions that help people discover the difference God makes in their daily life and leadership. With a Ph.D. in New Testament from Harvard, Mark teaches at Fuller Seminary, most recently in his D.Min. cohort on "Faith, Work, Economics, and Vocation." Mark is married to Linda, a marriage and family counselor, spiritual director, and executive coach. Their two grown children are educators on the high school and college level.