For Jews demand signs and Greeks desire wisdom, but we proclaim Christ crucified, a stumbling block to Jews and foolishness to Gentiles, but to those who are the called, both Jews and Greeks, Christ the power of God and the wisdom of God.
Focus
Christians believe the good news that God was saving the world through a relatively obscure man who was executed by the Roman government. It's not hard to understand why, for some, this news is difficult to believe. That was as true in the first century as it is today. But when it comes to faith, we are not alone. God calls to us through the gospel, inviting us into a relationship with him. God helps us to believe the good news that appears to some to be folly. God says "Yes" to us before we say "Yes" to God.
Today's devotion is part of the series God's Transformational Calling.
Devotion
For those of us who have been Christians for a while, it might be hard to remember how foolish the good news about Jesus might have seemed to us at first. I know some people who, the very first time they heard the gospel, it made deep sense to them and they responded in faith. But many respond differently at first. The story of God saving the world through Christ just doesn't make much sense.
The seeming folly of the gospel isn't new to our time of history. In fact, those who first heard the good news about Jesus tended to think it was nonsense. Both Jews and Greeks, though for different reasons, just couldn't stomach the thought that God was saving the world through an obscure Jewish man who was crucified on a Roman cross. That was about as far from a sensible salvation story as anyone in the first-century A.D. could imagine.
But, as the Apostle Paul and other early Christians proclaimed the good news of salvation through Jesus, many came to believe in spite of the apparent folly of that message. Why? What made the difference? And what makes it possible for an intelligent person in the 21st century to believe that God was in Christ reconciling the world to himself (2 Corinthians 5:19)?
Paul answers these questions by pointing to the call of God. The good news of Christ crucified is "a stumbling block to Jews and foolishness to Gentiles, but to those who are the called, both Jews and Greeks, Christ the power of God and the wisdom of God" (1 Corinthians 1:23-24). Those who are called by God are able to receive the gospel in faith, to accept Christ crucified as the power and wisdom of God.
As you might imagine, theologians have for centuries debated this notion of "the called ones" who are enabled by God to accept the gospel. They get into complicated arguments about predestination, election, and free will. There's no way I can begin to deal with these heavy ideas here. But, no matter how you come down on such doctrines, it seems clear that our ability to respond to the gospel in faith depends profoundly on God's calling us to himself. When we call out to God to save us, we are replying to God's prior call to us. We can say "Yes" to God because God has already said "Yes" to us.
This truth matters, not only in the moment we first put our trust in the gospel, but also throughout our lives. Many Christians experience seasons of doubt, times when we're not sure about our faith. We may feel overwhelmed by intellectual challenges to Christianity. Or we may get caught in the anti-Christian current of our culture. Or we may experience suffering that feels utterly inconsistent with a loving God. When uncertainty digs its claws into our hearts, it's good to remember that believing the gospel isn't something we do all by ourselves. God is with us. God is for us. God is on our side. God is inviting us into a deeper and truer relationship with him through Jesus Christ.
Reflect
When you think about your own coming to faith in Christ, did you sense God's call in any way at that time? If so, how?
As you look back on your conversion, can you now see how God was calling you?
What are the things that make it hard for you to believe fully in the good news of salvation through Christ?
What helps you to believe even if it's hard sometimes?
Act
Talk with a wise friend or with your small group about the challenges to faith that are real in your life. Share together how God helps you in those times. Pray for each other, that you'll be able to respond to the gracious call of God on your life.
Pray
Gracious God, how amazing to think of the fact that you have called me. Thank you, Lord, for reaching out to me when I did not know you. Thank you for helping me to believe the good news. Thank you for saving me by grace through Jesus Christ.
And thank you, Lord, for the fact that your grace didn't stop when I first said "Yes" to the gospel. You have helped me to believe in so many ways and at so many times. Thank you for sustaining my faith when I struggle with doubt. Thank you for upholding me when the suffering of this world seems so inconsistent with what I perceive to be your love. Thank you for giving me strength when I am weak, faith when I am doubting, hope when I am discouraged.
God, today I'm reminded of the fact that I can't make it without you. And the wonderful good news is that I don't have to. Your grace comes first. Your call anticipates my response. I am able to love you because you have first loved me. Thank you. Thank you. Amen.
---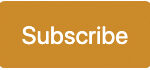 Sign up to receive a Life for Leaders devotional each day in your inbox. It's free to subscribe and you can unsubscribe at any time.
Find all Life for Leaders devotions here. Explore what the Bible has to say about work at the unique website of our partners, the Theology of Work Project. Commentary on today's Life for Leaders theme can be found here: Status in Church and at Work: Friends in Low Places (1 Corinthians 1:18–31)

---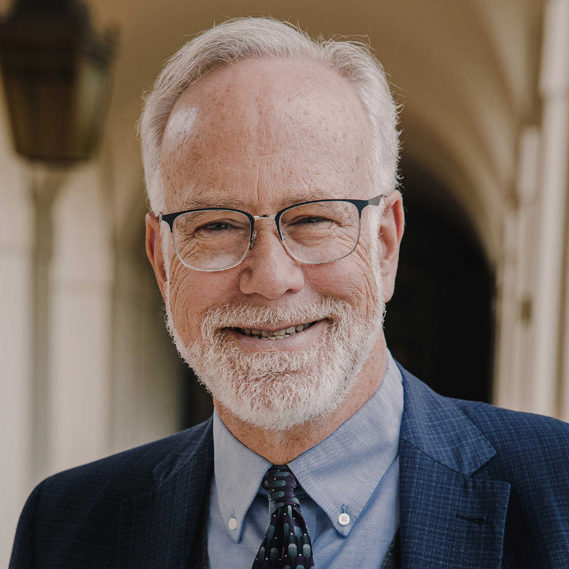 Dr. Mark D. Roberts is a Senior Strategist for Fuller's Max De Pree Center for Leadership, where he focuses on the spiritual development and thriving of leaders. He is the principal writer of the daily devotional, Life for Leaders, and the founder of the De Pree Center's Flourishing in the Third Third of Life Initiative. Previously, Mark was the Executive Director of the De Pree Center, the lead pastor of a church in Southern California, and the Senior Director of Laity Lodge in Texas. He has written eight books, dozens of articles, and over 2,500 devotions that help people discover the difference God makes in their daily life and leadership. With a Ph.D. in New Testament from Harvard, Mark teaches at Fuller Seminary, most recently in his D.Min. cohort on "Faith, Work, Economics, and Vocation." Mark is married to Linda, a marriage and family counselor, spiritual director, and executive coach. Their two grown children are educators on the high school and college level.