To the church of God that is in Corinth, to those who are sanctified in Christ Jesus, called to be saints, together with all those who in every place call on the name of our Lord Jesus Christ, both their Lord and ours.
Focus
Often Christians talk about calling as something experienced only by religious leaders: pastors, priests, nuns, missionaries, and the like. While it's certainly true that God calls specific people to specific roles, it's not true that only a few, select Christians have a calling. In fact, Scripture makes it abundantly clear that all believers in Jesus have been called by God.
Today's devotion is part of the series God's Transformational Calling.
Devotion
In the church where I grew up, having a calling or "call" from God was a big deal. It was a supernatural experience that set people apart for special service to God and God's work in the world. Pastors had a calling. Missionaries had a calling. But ordinary Christians didn't, except inasmuch as we were supposed to support the called people with our prayers and financial gifts.
Somewhere around 1982, I began to have a feeling that God was calling me into ordained ministry, either as a pastor or a professor or perhaps both. When I notified the elders of my church, I was assigned to the Candidate's Committee that helped people go through the arduous process of ordination in the Presbyterian church. In my first meeting with the committee, they were mainly interested in one thing, which was put to me in this way: Do you have a call? If so, then they would walk with me along the path to ordination. If not, then I would need to wait until I was clearly called by God into ordained ministry. Calling and ordination went together in our church like coffee and donuts.
As I look back on my experience with the Candidate's Committee, I've wondered sometimes how they would have responded if, to their question "Do you have a call?" I had answered, "Of course I do. I'm a Christian." Now I realize that would have been rather cheeky of me, not to sort of thing one ought to do when needing endorsement from a committee. But, from a theological point of view, that would have been a fine answer because, indeed, all Christians have a calling. All Christians are called by God.
We see this clearly in 1 Corinthians 1:2, in which Paul addresses the recipients of his letter: "To the church of God that is in Corinth, to those who are sanctified in Christ Jesus, called to be saints, together with all those who in every place call on the name of our Lord Jesus Christ, both their Lord and ours." In the previous verse, Paul referred to his own calling as an "apostle of Christ Jesus." Indeed, he claimed to be "called . . . by the will of God" (1:1). But Paul was not alone in having been called. In fact, all the believers in the Corinthian church were "called to be saints."
In tomorrow's Life for Leaders devotion I'll examine what Paul means by "saints." For now, however, I want to underscore the fact that calling was not relevant only to Paul as the apostolic church leader. Every Christian in Corinth was called to be a saint. Moreover, this calling extends to "all those who in every place call on the name of our Lord Jesus," or, in other words, to every Christian everywhere. I'll say it again: Every Christian has been called by God. Every Christian has a calling.
Now, to be clear, I'm not suggesting that every believer in Jesus is supposed to be an ordained pastor, a full-time missionary, or a church-planting apostle. Having a calling does not necessarily lead to what we sometimes call "full-time Christian service." (Actually, the more we understand what calling is all about, the more we'll realize that "full-time Christian service" isn't just for pastors, missionaries, and apostles. It's how all Christians ought to see their lives.) Sometimes God calls people to particular positions of leadership, such as was the case with Paul and his calling to be an apostle. But every single Christian – including you – has a calling. This simple but profound truth can change your life.
Reflect
If you grew up in a church, what sense of calling was common in your community?
If all Christians have a calling, to what are Christians called?
Do you have a sense of calling? If so, where did it come from? If not, why not?
Act
Set aside several minutes to talk with God about your calling. Be honest about your thoughts and feelings. Ask the Lord to show you what is true about your calling.
Pray
Gracious God, it's a wonderful thing that you call men and women to special positions in your church. I thank you for those with a particular calling to religious leadership.
At the same time, I thank you for calling every single Christian, including me. Thank you for including me, valuing me, and reaching out to me. Thank you for the opportunity I have to respond to your calling.
Help me, Lord, to understand more fully the nature of my calling so that I might respond in faithful obedience. Amen.
---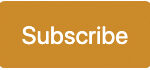 Sign up to receive a Life for Leaders devotional each day in your inbox. It's free to subscribe and you can unsubscribe at any time.
Find all Life for Leaders devotions here. Explore what the Bible has to say about work at the unique website of our partners, the Theology of Work Project. An article on today's Life for Leaders theme can be found here: The Universal Call to Work

---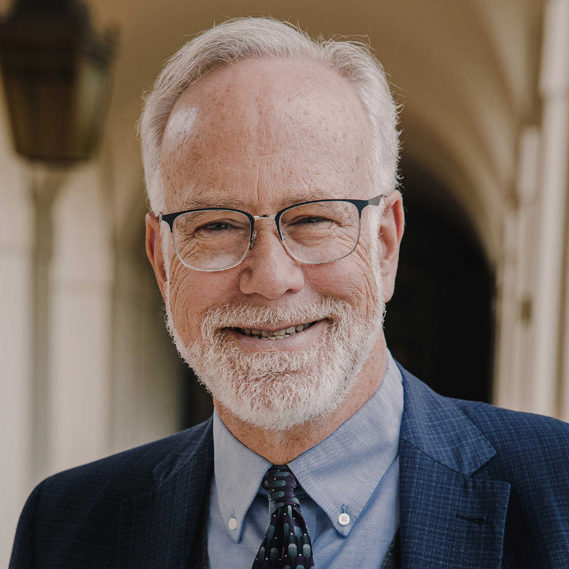 Dr. Mark D. Roberts is a Senior Strategist for Fuller's Max De Pree Center for Leadership, where he focuses on the spiritual development and thriving of leaders. He is the principal writer of the daily devotional, Life for Leaders, and the founder of the De Pree Center's Flourishing in the Third Third of Life Initiative. Previously, Mark was the Executive Director of the De Pree Center, the lead pastor of a church in Southern California, and the Senior Director of Laity Lodge in Texas. He has written eight books, dozens of articles, and over 2,500 devotions that help people discover the difference God makes in their daily life and leadership. With a Ph.D. in New Testament from Harvard, Mark teaches at Fuller Seminary, most recently in his D.Min. cohort on "Faith, Work, Economics, and Vocation." Mark is married to Linda, a marriage and family counselor, spiritual director, and executive coach. Their two grown children are educators on the high school and college level.