Coaching for Adaptive Capacity
Our coaching framework is aimed at helping leaders develop adaptive capacity for leading your organization through faithful change in a rapidly changing world. Adaptive capacity is the personal and organizational ability to apply and wisely adapt your core values so that your organization will both maintain integrity and continue to thrive in a changing context.
This adaptive capacity in leaders means that you must be able to experience the vulnerability of leadership that comes from entering into an uncharted territory and developing the resilience to lead the learning, attend to the losses, and navigate the competing values that often lead to resistance from the very people who called them to lead.
Building on the work of Canoeing the Mountains: Leadership in Uncharted Territory and Tempered Resilience: How Leaders are Formed in the Crucible of Change, adaptive capacity coaching is based on the convictions that leaders are shaped in leading, require vulnerable self-reflection, safe relationships, and formative practices in order to lead a process of discernment, experimentation, and learning. This enables you to lead a process of corporate transformation for facing your biggest challenges.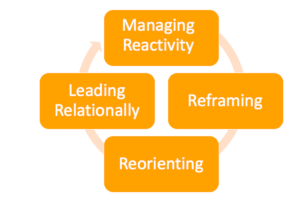 Coaching that is customized to your needs. Contact us to find out more.
Adaptive Church Leadership Cohorts
One of the most formative experiences we offer leaders is the "team of teams" approach we use in our Adaptive Church Leadership Cohorts. These eighteen month cohorts enable a team of 4-6 leaders from your church to learn with up to 30 teams across the country who are all learning to lead adaptive change in real time together. Our next hybrid version of our cohorts will begin in January 2022, and a fully online version will begin in fall 2021.
Endorsements
Read below for individuals who endorse the Church Leadership Institute's Coaching and Consulting services.
"In the midst of a difficult couple of years as I stepped into a new Lead Pastor role, Tod was a lifesaver. There was nothing I faced that he hadn't faced before, and through his wisdom and care for me, I've come to a deep understanding of precisely who I am as a pastor and as a leader."
–Senior Pastor of a Large Multi-Staff Congregation

New wineskins are needed for the Church in these changing times.  Tod has helped our congregation find creative clarity as we understand our present circumstances and look to the future.  Clarity about who we are and how we are uniquely called to follow Jesus in new and creative ways.  Our congregation is unified and energized about the years ahead and Tod's guidance has been indispensable in getting us to this point!
Have More Questions?
Please fill out the form below to contact us.