But because of his great love for us, God, who is rich in mercy, made us alive with Christ even when we were dead in transgressions—it is by grace you have been saved. And God raised us up with Christ and seated us with him in the heavenly realms in Christ Jesus, in order that in the coming ages he might show the incomparable riches of his grace, expressed in his kindness to us in Christ Jesus.
According to the TED website, Simon Sinek's TED talk, "How great leaders inspire action," has been viewed 38,544,304 times. It's the third most popular TED talk of all time. Sinek's main point is that great leaders start with the why, not the what, but the WHY. If you can get clear on your why, then you can be a great leader, and people will follow you (if, of course, your why is compelling).
Ephesians 2 proclaims God's what, the amazing things God has done in Christ… and it also gives us God's why. As you may recall, the chapter begins with the bad news of our natural condition outside of Christ: we were stuck in our sins, in bondage to the fallen world and even to its demonic prince; we were addicted to fulfilling the cravings of our sinful flesh and stood under God's righteous judgment. Bottom line: we were dead. Then everything changes with the simple phrase "But God." God made us alive in Christ when we were dead. In a sense, God even raised us with Christ and seated us with Christ in Heaven, so that we can begin to experience the kingdom of God in our lives today.
Why? Why has God done such wonderful things for us? He has done these things "because of his great love for us" (2:4), because of the richness of his mercy (2:4), and because of his grace (2:5). Yet, there is something more. God has delivered us from death into life "in order that in the coming ages he might show the incomparable riches of his grace, expressed in his kindness to us in Christ Jesus" (2:7).
Notice that God wants to "show" his grace. He doesn't want it to remain a secret. He wants people, indeed, the whole cosmos to perceive and be transformed by his grace.
Mainly, that's God's work. But we can be part of this divine demonstration. If people around us see that something amazing has happened to us, that we are living as altogether different people, people of love, grace, and mercy, then they will be impressed by God's amazing grace at work in us. If you treat the people in your workplace as someone whose life has been transformed by grace, then your colleagues may begin to wonder how this transformation has happened. And if our churches are communities of people who embody the gospel, then the world will see God at work and, in many cases, be drawn to him through us.
God has poured out "the incomparable riches of his grace" upon us because he loves us, to be sure, but also so that, through us, God might begin to show the world just how gracious he is.
Something to Think About:
Are you living in such a way that people might see God's grace at work in your life? Why? Or why not?
In what ways would it be appropriate for you to be gracious in your workplace? How might your graciousness be received and viewed by others?
Something to Do:
Think about your key relationships—in your family, in your workplace, in your community, in your church. How can you tangibly live out the grace God has showered upon you? What can you do today to be gracious to others?
Prayer:
Gracious God, thank you for saving me from death and giving me new life in Christ. Thank you for doing this because of your mercy and because you love me.
Help me, Lord, to live in such a way that people see your grace at work in my life. May my daily life be a witness to you, no matter where I am or what I am doing.
Help your church, Lord, to be a living witness to the truth of the Gospel and the saving power of your love. Amen.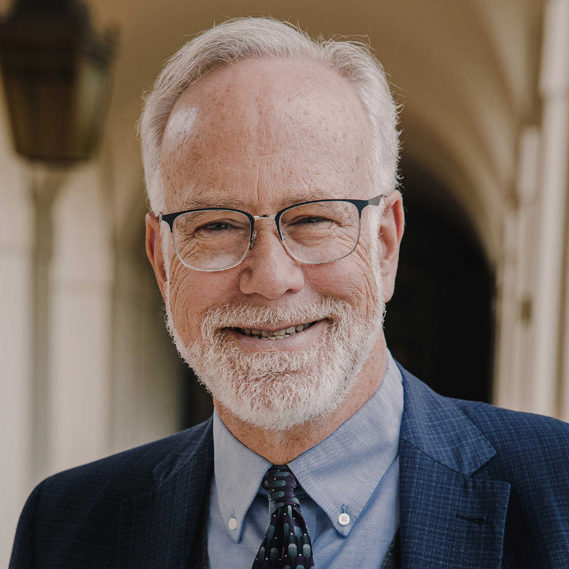 Dr. Mark D. Roberts is a Senior Strategist for Fuller's Max De Pree Center for Leadership, where he focuses on the spiritual development and thriving of leaders. He is the principal writer of the daily devotional, Life for Leaders, and the founder of the De Pree Center's Flourishing in the Third Third of Life Initiative. Previously, Mark was the Executive Director of the De Pree Center, the lead pastor of a church in Southern California, and the Senior Director of Laity Lodge in Texas. He has written eight books, dozens of articles, and over 2,500 devotions that help people discover the difference God makes in their daily life and leadership. With a Ph.D. in New Testament from Harvard, Mark teaches at Fuller Seminary, most recently in his D.Min. cohort on "Faith, Work, Economics, and Vocation." Mark is married to Linda, a marriage and family counselor, spiritual director, and executive coach. Their two grown children are educators on the high school and college level.