Follow God's example, therefore, as dearly loved children and walk in the way of love, just as Christ loved us and gave himself up for us as a fragrant offering and sacrifice to God. But among you there must not be even a hint of sexual immorality, or of any kind of impurity, or of greed, because these are improper for God's holy people.
Years ago I saw one of my favorite traffic signs in a particularly busy section of New York City. It read: "Don't Even THINK of Parking Here." Not only did such a sign dissuade people from parking in the wrong spot, but also it proved that the New York City Department of Transportation had a sense of humor.
An inventive paraphrase of Ephesians 5:3 might read, "Don't even THINK of engaging in sexual immorality." The NIV renders the beginning of this verse: "But among you there must not be even a hint of sexual immorality or any kind of impurity, or of greed." The original might be translated more literally "But, sexual immorality and all impurity or greed should not be named among you." Such things simply don't belong in Christian community. Period. Don't even think of doing them!
But why? Why should we avoid sexual immorality, impurity, and greed (which probably includes, in this context, a greedy lust for sexual experiences)? We find an answer to this question in the latter part of verse 3: "because these are improper for God's holy people." The phrase "God's holy people" translates the Greek word often rendered as "saints" (singular, hagios). A hagios is one who has been set apart from this world for God and God's special purposes. We have seen this word many times in Ephesians, both in reference to God's holy people (Ephesians 1:1, 4, etc.), and also in the phrase "Holy Spirit" (Ephesians 1:14).
Thus when it comes to sexual immorality, even if "everybody's doing it," we who have been set apart from the world to serve the Lord should not join in. We are not "everybody" anymore because of Christ. We are God's special people, created anew in Christ so that we might live our whole lives for God (Ephesians 2:10). Every part of our lives, including our sexual expression, should be for God and his glory (Ephesians 1:11-14). As Paul writes in 1 Corinthians, we are to flee from sexual immorality because our bodies are temples of the Holy Spirit. We now have the privilege and calling of honoring God with our bodies (1 Corinthians 6:18-20). This high calling motivates us to glorify God through all we do with our bodies, in our daily work, in our rest and play, in our relationships, and in our sexual expression.
Something to Think About:
When you think of holiness, what ideas or images come to mind?
Do you think of yourself as a holy person, as one set apart by God for him and his purposes? Why or why not?
Something to Do:
Once again, I would encourage you to talk about this biblical passage with at least one other trusted Christian. What is God saying to you through Ephesians 5:1-3?
Prayer:
Gracious God, thank you for setting me apart for relationship with you. Thank you for choosing me to live with you and for you in all things. Help me, I pray, to be holy when it comes to every part of life, including my sexuality. Lord, you know how hard this can be today, with so many influences and temptations that lure me away from you and back to the ways of the world. May your Holy Spirit, living within me, help me to say "no" to the sinful ways of this world and "yes" to you, even and especially when it comes to my sexuality. Amen.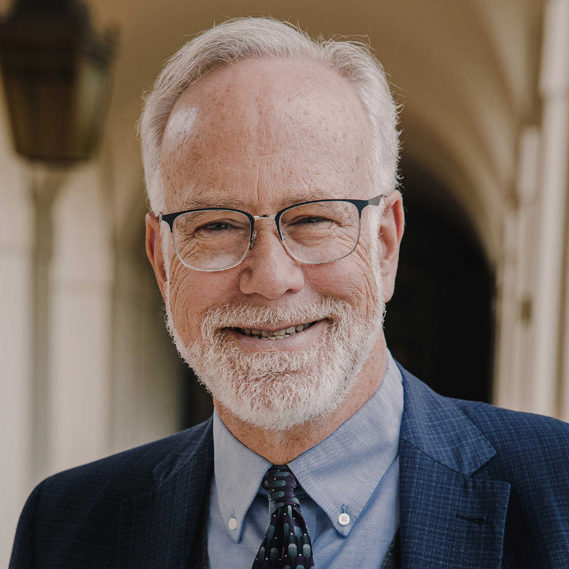 Dr. Mark D. Roberts is a Senior Strategist for Fuller's Max De Pree Center for Leadership, where he focuses on the spiritual development and thriving of leaders. He is the principal writer of the daily devotional, Life for Leaders, and the founder of the De Pree Center's Flourishing in the Third Third of Life Initiative. Previously, Mark was the Executive Director of the De Pree Center, the lead pastor of a church in Southern California, and the Senior Director of Laity Lodge in Texas. He has written eight books, dozens of articles, and over 2,500 devotions that help people discover the difference God makes in their daily life and leadership. With a Ph.D. in New Testament from Harvard, Mark teaches at Fuller Seminary, most recently in his D.Min. cohort on "Faith, Work, Economics, and Vocation." Mark is married to Linda, a marriage and family counselor, spiritual director, and executive coach. Their two grown children are educators on the high school and college level.