By the sweat of your face
+++you shall eat bread
until you return to the ground,
+++for out of it you were taken;
you are dust,
+++and to dust you shall return.
For the fate of humans and the fate of animals is the same; as one dies, so dies the other. They all have the same breath, and humans have no advantage over the animals; for all is vanity. All go to one place; all are from the dust, and all turn to dust again.
Focus
Paraphrasing the biblical book of Ecclesiastes, a hit song from the 70s laments, "Dust in the wind; all we are is dust in the wind." On Ash Wednesday, Christians throughout the world acknowledge our dustiness, our sinfulness, our mortality. We remember just how much we need a Savior to deliver us from a life without meaning as well as to give us hope of eternal life. Today we begin the season of Lent by grappling with the bad news that prepares us for the good news to come.
Devotion
When I was in college, the band Kansas released their biggest hit, "Dust in the Wind." After hearing that song on the radio, with its stunning guitar intro, striking words, and haunting melody, I immediately went out and bought the album on which the song appeared, Point of Know Return. I liked the whole album and listened to it dozens of times. But I listened to "Dust in the Wind" at least 100 times while in college and many more times since then. (You can listen to it here. And, if you're like me, you can download it from your favorite online streaming service.)
"Dust in the Wind" begins this way:
I close my eyes
Only for a moment and the moment's gone.
All my dreams
Pass before my eyes, a curiosity.

Dust in the wind,
All they are is dust in the wind.
And it ends with:
Now don't hang on.
Nothing lasts forever but the earth and sky.
It slips away,
And all your money won't another minute buy.

Dust in the wind,
All we are is dust in the wind.
Dust in the wind,
Everything is dust in the wind.
As you encounter those lyrics, you may be thinking, "That sounds a lot like a passage from the Bible." Indeed, it does. The songwriter, Kerry Livgren, once said that "the message was out of Ecclesiastes." Indeed, the use of dust echoes Ecclesiastes 3:20, which is itself an echo of Genesis 3:20. Also, Ecclesiastes repeats over and over again this refrain, "All is vanity and a chasing after wind" (for example, Ecclesiastes 1:14). Interestingly, Livgren wrote "Dust in the Wind" while on a spiritual quest that ended three years later when he became a Christian. The grim truth of Ecclesiastes no doubt helped him to recognize his need for a Savior, whom he found in Jesus (or, better, who found him).
"Dust in the Wind" is a fitting song for today, for Ash Wednesday. On this first day of Lent, Christians throughout the world ponder the fact that we are from dust. And, because of sin, we will return to dust. We are mortal. We will die. Our own mortality points to the brokenness of the whole creation. It's not just that we are dust in the wind. Rather, everything is dust in the wind.
Apart from God, that is. Though God does not grant us immediate immortality when we accept God's grace through faith, and though our bodies will die, that's not the end of the story. We are not merely dust in the wind because the God who once breathed life into our dustiness now breathes eternal life into us through Jesus Christ. Moreover, though we live in a world that is still broken by sin, the mending of this world has begun through Christ. What we do with our lives is not simply dust that will be blown away by the wind. Rather, it can have eternal significance.
On Ash Wednesday, however, we don't jump ahead in the story to the time of eternal significance. Rather, we take seriously our dustiness, our mortality, our brokenness, and lostness. We feel the pain of human sin, our own sin and the sin of the world. We ache for victims of tragedy and injustice. We let the sufferings of the poor and oppressed into our hearts. With the Psalms we cry out, "How long, O LORD? Will you hide yourself forever?" (Psalm 89:46).
On Ash Wednesday, Christians throughout the world are marked with ashes as a sign of our terminal dustiness. We wear on our foreheads the symbol of death. Yes, the symbol of death, a cross, one of the most brutal forms of execution ever devised by fallen humanity. Yet, in Christ the cross means more than excruciating death. It points to the grace of God that overcomes our sin. It highlights the love of God that never lets us go. So even as we acknowledge our sin and mortality on Ash Wednesday, even as we admit our desperate need for a Savior, we also confess that our Savior has come.
We are dust in the wind. Yes, that's true. But that's not all. It's not true that "all we are is dust in the wind." We are also people marked by the cross. We are children of a Heavenly Father who loves us beyond all measure. By taking seriously our dustiness, we are ready to celebrate even more fully our belovedness. Yes, indeed, but not today. That celebration comes after Lent. Today we're just beginning.
P.S. If you'd like to learn more about Ash Wednesday and/or the season of Lent, check out some resources you might find helpful: The Christian Year: An Introduction; What Is Ash Wednesday?; What is Lent?; Resources for Lent.
Reflect
How have you experienced Ash Wednesday in your life, if at all?
What reminds you of your mortality, your "dustiness"?
Do you think it's a good thing for Christians to focus on our mortality? Why or why not?
What might you do in the next 40 days (plus six Sundays) to prepare for a deeper experience of the reality of Good Friday and a more joyous celebration of the truth of Easter?
Act
If you are able, attend an Ash Wednesday service today. But if you cannot attend a service physically, see if you can participate virtually. Though the reality of ashes imposed on one's head is a powerful symbol, the truth of our dustiness remains no matter what.
Pray
Gracious God, you created this world as a thing of beauty and perfection. Indeed, you made human beings in your own image. Yet we have tarnished that image through our sin. We have corrupted both ourselves and our world. We are "dusty" mortals who will die. We are sinners in need of a savior.
O Lord, I experience my "dustiness" in so many different ways. Usually, I try to ignore it, or I complain about it. But, today, I am letting the fact of my mortality sink in. I am reminded of how much I need to be saved and set free. I am reminded of how much I need you!
As we begin the season of Lent, may this be, indeed, a time for me to grow in my relationship with you. May I be unafraid to look at myself honestly, especially those parts of my life that are all too "dusty." May I turn to you in this season in a special way, so that I might be prepared to celebrate the amazing news of Good Friday and Easter.
All praise be to you, O God, because you have not abandoned me in my mortality. All praise be to you for the hope that you give. Amen.
Find all Life for Leaders devotions here. Explore what the Bible has to say about work at the unique website of our partners, the High Calling archive, hosted by the Theology of Work Project. Reflection on today's Life for Leaders theme can be found here: A Reflection for Ash Wednesday

---
Subscribe to Life for Leaders
Sign up to receive a Life for Leaders devotional each day in your inbox. It's free to subscribe and you can unsubscribe at any time.
---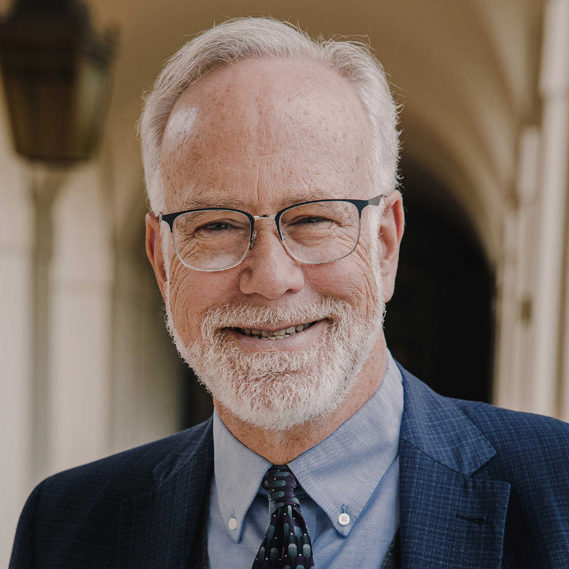 Dr. Mark D. Roberts is a Senior Strategist for Fuller's Max De Pree Center for Leadership, where he focuses on the spiritual development and thriving of leaders. He is the principal writer of the daily devotional, Life for Leaders, and the founder of the De Pree Center's Flourishing in the Third Third of Life Initiative. Previously, Mark was the Executive Director of the De Pree Center, the lead pastor of a church in Southern California, and the Senior Director of Laity Lodge in Texas. He has written eight books, dozens of articles, and over 2,500 devotions that help people discover the difference God makes in their daily life and leadership. With a Ph.D. in New Testament from Harvard, Mark teaches at Fuller Seminary, most recently in his D.Min. cohort on "Faith, Work, Economics, and Vocation." Mark is married to Linda, a marriage and family counselor, spiritual director, and executive coach. Their two grown children are educators on the high school and college level.