Blessed be the God and Father of our Lord Jesus Christ! By his great mercy he has given us a new birth into a living hope through the resurrection of Jesus Christ from the dead, and into an inheritance that is imperishable, undefiled, and unfading, kept in heaven for you, who are being protected by the power of God through faith for a salvation ready to be revealed in the last time. In this you rejoice, even if now for a little while you have had to suffer various trials, so that the genuineness of your faith—being more precious than gold that, though perishable, is tested by fire—may be found to result in praise and glory and honor when Jesus Christ is revealed. Although you have not seen him, you love him; and even though you do not see him now, you believe in him and rejoice with an indescribable and glorious joy, for you are receiving the outcome of your faith, the salvation of your souls.
Christ is risen! He is risen, indeed!
Yesterday I began a devotional series I'm calling "Easter and COVID-19." Now I'll admit those two things don't easily go together. In fact, they feel almost like polar opposites. But, upon reflection, I do believe that the reality of Easter – the resurrection of Jesus Christ from the dead – actually has much to do with how we experience life in the midst of the COVID-19 crisis. We saw that very thing in yesterday's reflection on 1 Peter 1:3-9, with the connection between the resurrection and "living hope." Today, we'll discover even more from that passage in 1 Peter. (You can read yesterday's devotion here.)
The recipients of 1 Peter had hope, but not because their lives were easy and they could imagine a happy future. In fact, as we saw yesterday, they were "suffering various trials" and being "tested by fire" (1 Peter 1:6-7). Whatever Peter is referring to with those phrases, it doesn't sound pleasant, to say the least.
In the midst of such a hard time, however, those to whom Peter wrote had hope. But not just hope for the future. They also rejoiced in the present "with an indescribable and glorious joy" (1 Peter 1:8). Notice that this does not say "you will rejoice someday" but you "are rejoicing now." In other words, they were joyful in the midst of suffering.
How was this even possible? First, the letter recipients experienced great joy because of their relationship with Jesus, whom they loved and in whom they believed even though, unlike Peter, they had not seen Jesus in the flesh (1 Peter 1:8). Yet they knew him by faith because they trusted him for salvation.
Second, the believers to whom Peter wrote rejoiced because they were "receiving the outcome of [their] faith, the salvation of their souls" (1 Peter 1:9). Once again, notice the tense. The original language says that they "are rejoicing [present tense]" because they "are receiving [present tense] the outcome of your faith, the salvation of your souls" (1:9). Though the fullness of salvation lies in the future, we begin to experience salvation in this life—however incompletely. We know God's love and forgiveness through Christ. We experience reconciliation with God and with others. We catch a glimpse of God's future peace as his people live with justice and mercy. So our "indescribable and glorious joy," experienced in the midst of a broken world, flows from our relationship with Jesus Christ and his salvation as it touches our lives in the moment even as it fills us with hope for the future. The more we experience God's love and grace, the more we'll be able to rejoice even in the midst of a pandemic.
One final word on joy. I grew up in a family where we were regularly encouraged to cheer each other up. If you were feeling down, I was supposed to remind you of good things and urge you to be happy. So how did that work out for us? Not so well, actually. Joy doesn't come from being told to rejoice or scolded if you're sad. Rather, joy comes from a living relationship with Jesus Christ and from the experience of his grace. If you want to rejoice, don't focus on making yourself joyful. Rather, focus on Jesus and knowing him better. You can do this even in a world dominated by COVID-19. You can do this today. Glorious joy! Even now? Yes, through Jesus Christ.
Something to Think About:
Can you think of a time in your life when you felt great joy, not just happiness, but deep joy? What was this like? How did you express it?
Have you ever known joy in the face of suffering? If so, when? Why?
What helps you to know Jesus better?
Something to Do: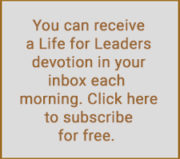 Find a few minutes to be alone. I realize this can be tricky if you're living in close quarters with others. But, in some moments of quiet, reflect on your relationship with Jesus. How would you describe it? Does your relationship with Jesus help you to be joyful? If so, why? If not, why not?
Prayer:
Gracious God, thank you for the resurrection, which gives us hope for the future and joy in the moment. Thank you for the relationship we have with you through Jesus Christ, and for the joy this relationship gives us. Thank you also for the gift of salvation and for the opportunity we have to experience this gift even now.
Lord Jesus, as I get to know you more truly and deeply, may I rejoice, even in a time of such challenges and difficulties. From you alone comes the gift of indescribable and glorious joy. Thank you for this amazing gift! Amen.
---
You can access all of our Life for Leaders devotions here.
Explore today's passage in more depth at the Theology of Work Project online commentary: Best of Daily Reflections: From Bitter Tears to Shouts of Joy
---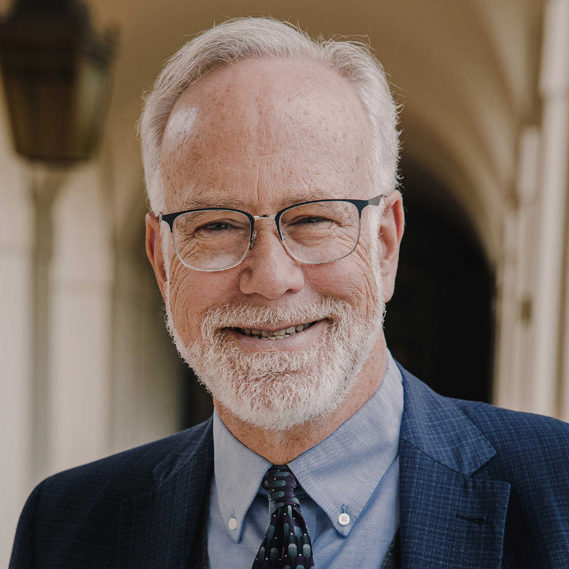 Dr. Mark D. Roberts is a Senior Strategist for Fuller's Max De Pree Center for Leadership, where he focuses on the spiritual development and thriving of leaders. He is the principal writer of the daily devotional, Life for Leaders, and the founder of the De Pree Center's Flourishing in the Third Third of Life Initiative. Previously, Mark was the Executive Director of the De Pree Center, the lead pastor of a church in Southern California, and the Senior Director of Laity Lodge in Texas. He has written eight books, dozens of articles, and over 2,500 devotions that help people discover the difference God makes in their daily life and leadership. With a Ph.D. in New Testament from Harvard, Mark teaches at Fuller Seminary, most recently in his D.Min. cohort on "Faith, Work, Economics, and Vocation." Mark is married to Linda, a marriage and family counselor, spiritual director, and executive coach. Their two grown children are educators on the high school and college level.