"All things have been handed over to me by my Father; and no one knows who the Son is except the Father, or who the Father is except the Son and anyone to whom the Son chooses to reveal him."
Focus
Jesus makes extraordinary claims for himself. He claims to have the authority of God. He claims to have unique intimacy with his Heavenly Father. He claims to be the only one who can truly and fully reveal God to us. Either Jesus is crazy, in which case we can safely ignore him, or he's the real deal, in which case we embrace him as Lord and Savior.
Today's devotion is part of the series Following Jesus Today.
Devotion
Today's verse is extraordinary. It was uttered either by someone who was extraordinarily arrogant and mistaken, or by someone with an extraordinary relationship with God the Father. I'm reminded of one of my favorite lines from C.S. Lewis's classic, Mere Christianity:
"A man who was merely a man and said the sort of things Jesus said would not be a great moral teacher. He would either be a lunatic—on a level with the man who says he is a poached egg—or else he would be the Devil of Hell. You must make your choice" (p. 52).
I'm writing as a Christian, as one who believes that Jesus was neither a poached egg incarnate nor the Devil. I take Jesus at his word in Luke 10:22. Thus I marvel at his absolutely extraordinary claims.
First of all, Jesus claimed extraordinary authority. "All things have been handed over to me by my Father" was a way of saying he had been given the very authority of God, authority over everything. Later, Jesus would say this even more directly (see Matthew 28:18).
Second, Jesus claimed to have extraordinary intimacy with his Heavenly Father: "No one knows who the Son is except the Father, or who the Father is except the Son" (Luke 10:22). This isn't just theological knowledge, but deeply personal knowledge as well. The Son and the Father know each other deeply, truly, intimately, uniquely.
Third, Jesus claimed to the be source of extraordinary revelation. Not only did he know the Father like no other, but Jesus alone was able to reveal the Father "to who the Son choose to reveal him" (10:22). If somebody stands up and says, "I alone can reveal God to you in the fulness of truth," that person is probably in the poached egg section of the buffet, unless he happens to be Jesus.
Tomorrow we begin the season of Lent, a 40-day period of preparation for Holy Week and Easter. One of the things many Christians do during Lent is to reflect more than usual on the life and ministry of Jesus. I would like to do this in these Life for Leaders devotions. Of course I've been focusing on Jesus through our slow walk through Luke. We'll continue to use Luke as our focal text. But I'm going to jump ahead to chapter 19 so we can walk with Jesus during the last days of his life. We'll begin with his encounter with Zacchaeus and conclude on Holy Saturday with Jesus's burial. Don't worry, we'll circle back to Luke 10 so we can cover the entire gospel. But I'm looking forward to our Lenten series as we follow Jesus during his final days on earth.
By the way, speaking of Lent, let me mention once again that the De Pree Center has a number of resources to help you grow in your relationship with the Lord through observing Lent, beginning tomorrow on Ash Wednesday. You can find these resources, including our new devotional guide based on the Stations of the Cross, at this link.
I will be praying each morning for all readers of Life for Leaders – which includes you! – that Lent will be a time for you to grow closer to Jesus as you reflect on his final days.
Reflect
How do you think you would have responded if you were one of those who heard Jesus pray in Luke 10:22?
What has Jesus revealed to you about God the Father? What do you know about God because of the life, teaching, death, and resurrection of Jesus?
Are you planning to do (or not do) anything special for Lent? If so, what and why?
Act
Set aside some time to reflect prayerfully on what you might do (or not do) in Lent. If you're not familiar with Lent, you may want to check out the Lenten resources on the De Pree website.
Pray
Lord Jesus, I trust you to be who you said you were. I believe that the Father has given you his own authority over all things. I believe that you have unique intimacy with your Heavenly Father. And I believe that you alone can fully and finally reveal God to us.
I praise you, Lord, for who you are, not just a prophet, not just the Messiah, but God in human flesh, Immanuel, God with us. I praise you for making God known to us and for giving up your life so that we might live in relationship with God both now and forever.
Lord, as we begin the season of Lent tomorrow, I ask that this be a time for me to draw near to you, to open my mind and heart to you in new ways. Meet me in this time, I pray, so that I might know you more truly, love you more dearly, and follow you more nearly. Amen.
---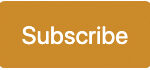 Sign up to receive a Life for Leaders devotional each day in your inbox. It's free to subscribe and you can unsubscribe at any time.
Find all Life for Leaders devotions here. Explore what the Bible has to say about work at the unique website of our partners, the High Calling archive, hosted by the Theology of Work Project. Reflection on today's Life for Leaders theme can be found here: Longing to Know God

---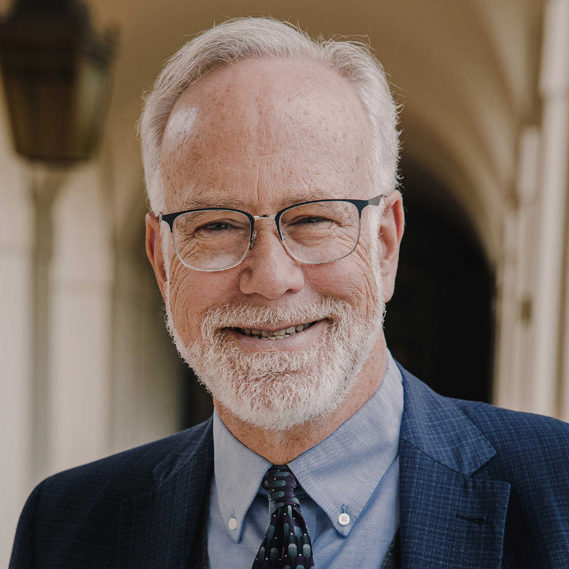 Dr. Mark D. Roberts is a Senior Strategist for Fuller's Max De Pree Center for Leadership, where he focuses on the spiritual development and thriving of leaders. He is the principal writer of the daily devotional, Life for Leaders, and the founder of the De Pree Center's Flourishing in the Third Third of Life Initiative. Previously, Mark was the Executive Director of the De Pree Center, the lead pastor of a church in Southern California, and the Senior Director of Laity Lodge in Texas. He has written eight books, dozens of articles, and over 2,500 devotions that help people discover the difference God makes in their daily life and leadership. With a Ph.D. in New Testament from Harvard, Mark teaches at Fuller Seminary, most recently in his D.Min. cohort on "Faith, Work, Economics, and Vocation." Mark is married to Linda, a marriage and family counselor, spiritual director, and executive coach. Their two grown children are educators on the high school and college level.