He went down to Capernaum, a city in Galilee, and was teaching them on the sabbath. They were astounded at his teaching, because he spoke with authority.
For more context, read Luke 4:31-37.
Focus
This devotion is part of the series Following Jesus Today.
Honoring the authority of Jesus can be difficult when he asks to do what we'd rather avoid. Loving our enemies, for example, is not something we're naturally inclined to do. Many of us also struggle with other things Jesus said, like going directly to someone who has wronged us in order to reconcile. Truly, following Jesus is not always easy, but he will help us through the power of his Spirit.
Devotion
In yesterday's Life for Leaders devotion, I talked about the astounding authority of Jesus, suggesting that we need to respond to this authority by obeying him even when his teaching makes us uncomfortable. After all, which of us would find it comfortable to love our enemies or do good to those who hate us? This is tough stuff.
But even less demanding instructions of Jesus can be hard for us to obey. Today, I'd like to share with you one way in which I have tried to do this in my own life. You may or may not relate to the example I'm sharing, but I hope my openness will encourage you to examine honestly how you respond to the teachings of Jesus.
There is a passage in the Gospel of Matthew that has pursued me throughout my life rather like Javert hunting Jean Valjean in Les Misérables. It appears in Matthew 18:15-20, beginning this way, "If another member of the church sins against you, go and point out the fault when the two of you are alone. If the member listens to you, you have regained that one" (18:15). Jesus has more to say in this chapter about confrontation and reconciliation, but it's verse 15 that has repeatedly challenged me to take seriously the authority of Jesus even when I'd rather not.
Why do I find this verse so challenging? Because am naturally inclined to avoid confrontation. By upbringing and, it seems, my genetic code, I would do almost anything to avoid what Jesus requires in Matthew 18:15. If a sister or brother in Christ wrongs me somehow, my inclination is to do one of the following: 1) deny my feelings of hurt or anger and try to forget what happened; 2) gossip to my friends about how bad this person is; 3) find a way to get even that I can somehow justify; or 4) hold onto my hurt as a way of protecting me from the person who wronged me. I'm not proud about these inclinations, mind you. I'm just being honest.
If I'm to do what Jesus requires and go directly to the person who wronged me, three things are true. First, I have to own my feelings of hurt and/or anger, rather than pretending they aren't real. Second, I have to face the discomfort of personal confrontation. Third, I run the risk of having to forgive rather than allowing my hurt to create a barrier between me and the other person. None of these are things I would naturally choose.
I can still remember the first time, in an effort to honor the authority of Jesus in my life, I did what Matthew 18:15 teaches, going directly to someone who had wronged me. I was about 24 years old and it was downright scary for me. The conversation went well, actually; the other person admitted his wrong and asking for forgiveness, which I gladly gave. I left that encounter feeling grateful.
The memory of this experience has helped me over the years to do what Jesus says, even though I know confrontation doesn't always lead to reconciliation. I'll confess that I still resist at times, finding it hard to honor the authority of Jesus when I'd rather not do what he says. But I also know that he will help me if I ask. Obedience isn't a matter of merely of will, but of God's grace at work in our hearts through the Holy Spirit.
Reflect
How do you feel about Matthew 18:15? Do you ever struggle to do what Jesus says in this verse?
In what ways do you honor the authority of Jesus over your life?
Do you sense that Jesus is asking you to do something today that you'd rather not do?
Act
Ask the Lord whether there is something he wants you to do that you're resisting. If the Spirit brings something to mind, ask for help in doing the right thing. Then, by God's grace, step out to do it.
Pray
Lord Jesus, you know that sometimes we struggle to do what you ask of us. Following you is wonderful, but also difficult. It requires that we surrender ultimate authority over our lives to you. And sometimes this means we will choose to do things we'd rather not do.
Lord, is there something you'd like me to do that I'm ignoring or resisting? If so, please reveal this to me through your Word and Spirit. Then, I pray, help me to do whatever it is as I seek to honor your authority in my life. Thank you for the indwelling power of your Spirit, who helps me live in obedience to you. Amen.
---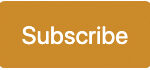 Sign up to receive a Life for Leaders devotional each day in your inbox. It's free to subscribe and you can unsubscribe at any time.
Find all Life for Leaders devotions here. Explore what the Bible has to say about work at the unique website of our partners, the Theology of Work Project. Commentary on today's Life for Leaders theme can be found here: Conflict Resolution (Matthew 18:15-35)

---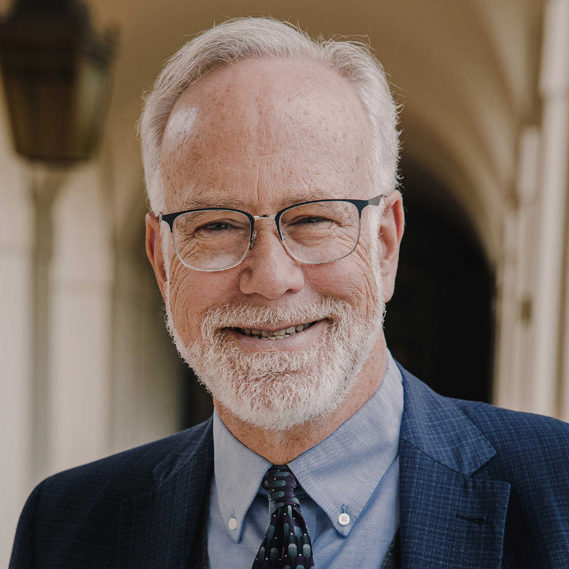 Dr. Mark D. Roberts is a Senior Strategist for Fuller's Max De Pree Center for Leadership, where he focuses on the spiritual development and thriving of leaders. He is the principal writer of the daily devotional, Life for Leaders, and the founder of the De Pree Center's Flourishing in the Third Third of Life Initiative. Previously, Mark was the Executive Director of the De Pree Center, the lead pastor of a church in Southern California, and the Senior Director of Laity Lodge in Texas. He has written eight books, dozens of articles, and over 2,500 devotions that help people discover the difference God makes in their daily life and leadership. With a Ph.D. in New Testament from Harvard, Mark teaches at Fuller Seminary, most recently in his D.Min. cohort on "Faith, Work, Economics, and Vocation." Mark is married to Linda, a marriage and family counselor, spiritual director, and executive coach. Their two grown children are educators on the high school and college level.