[Jesus] also told them a parable: "No one tears a piece from a new garment and sews it on an old garment; otherwise the new will be torn, and the piece from the new will not match the old. And no one puts new wine into old wineskins; otherwise the new wine will burst the skins and will be spilled, and the skins will be destroyed. But new wine must be put into fresh wineskins. And no one after drinking old wine desires new wine, but says, 'The old is good.'"
Focus
Jesus proclaimed the new wine of the kingdom of God, adding that new wine requires new wineskins. This is true today as well. The message of God's grace, mercy, justice, and love in Jesus challenges us to new ways of living in each generation. We ask: How does the Gospel impel us to act in time of a global pandemic? How does the reign of God impact our efforts to bring racial justice to our society? How might I learn to love my neighbors in new ways?
This devotion is part of the series: Following Jesus Today.
Devotion
Though Jesus experienced considerable popularity early in his messianic ministry, his message was often perplexing to his listeners, and his behavior confusing. For example, the disciples of Jesus did not fast but ate and drank freely. This confused folk who were trying to figure Jesus out because, in that culture, serious religious people frequently fasted (Luke 5:33).
But Jesus was bringing a new message and that new message deserved new practices. To illustrate this truth, Jesus told a couple of parables: "No one tears a piece from a new garment and sews it on an old garment; otherwise the new will be torn, and the piece from the new will not match the old. And no one puts new wine into old wineskins; otherwise the new wine will burst the skins and will be spilled, and the skins will be destroyed. But new wine must be put into fresh wineskins" (Luke 5:36-38).
Both of these parables were based on behaviors that were commonplace in the culture of Jesus. People knew not to patch an old garment with a piece from a new garment because doing so would ruin both of them (Luke 5:36). And one would not put new wine (i.e. grape juice) into an old wineskin, because the fermentation of the juice would cause it to expand, thus splitting the old wineskin, which was not supple like a new wineskin. Thus, people knew to put new wine into new wineskins.
Jesus' basic point is fairly clear. He was bringing new wine, a new message, a new reality. Now, in many ways, the ministry of Jesus was consistent with and a fulfillment of what God had done and revealed in the past. But it was also new in at least two ways. First, it was dramatically new in comparison to the message of the Pharisees and other Jewish teachers, who were focused on the interpretation and application of the old Mosaic law. Second, the message of Jesus was new in that he proclaimed the reign of God as a present and future reality. God's kingdom was active in Jesus, in all he said and did. This novelty demanded new ways of thinking and acting. So, for example, the disciples of Jesus were celebrating God's kingdom by eating and drinking, rather than emphasizing self-denial by fasting.
Today, we who seek to follow Jesus are living in the newness of God's kingdom, thanks to the death and resurrection of Jesus and the gift of the Holy Spirit. We are enjoying the new wine of the gospel. Yet we face a temptation similar to that of the serious religious folk in Jesus' day. We can find it easy to contain the new wine of Jesus in the wineskins of our familiar religious practices. We are nervous if not resistant when the gospel points to new ways of being and doing. We prefer to reuse our old wineskins because they are comfortable and reassuring.
In future devotions I want to explore with you some implications of Jesus's new wine/old wineskins parable. For now, however, let me encourage you to reflect on what Jesus has said and how it might speak to you today.
Reflect
How do you respond to what Jesus says about new wine and old wineskins? What does this make you think about? What feelings does it evoke in you?
Can you think of a time in your life when you chose "new wineskins" in response to the "new wine" of Christ? If so, when was this? What was it like to make that change?
Do you sense that the Lord might be leading you to choose "new wineskins" in your life today? If so, what might these be?
Act
Talk with your small group or a wise friend about the "wineskins" of your lives. Think together about how your life is shaped according to the gospel.
Pray
Lord Jesus, thank you for the new wine you offer. Thank you for the good news of the kingdom of God. Thank you for the renewing work of your Spirit in my life.
Help me, Lord, to continue to receive and respond to your new wine. Show me the "wineskins" of my life that need to be retired. Help me to be open to the new work you want to do in and through me today, and in the days ahead. Amen.
---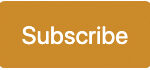 Sign up to receive a Life for Leaders devotional each day in your inbox. It's free to subscribe and you can unsubscribe at any time.
Find all Life for Leaders devotions here. Explore what the Bible has to say about work at the unique website of our partners, the High Calling Archive, hosted by the Theology of Work Project. Reflection on today's Life for Leaders theme can be found here: Wine and Wineskins

---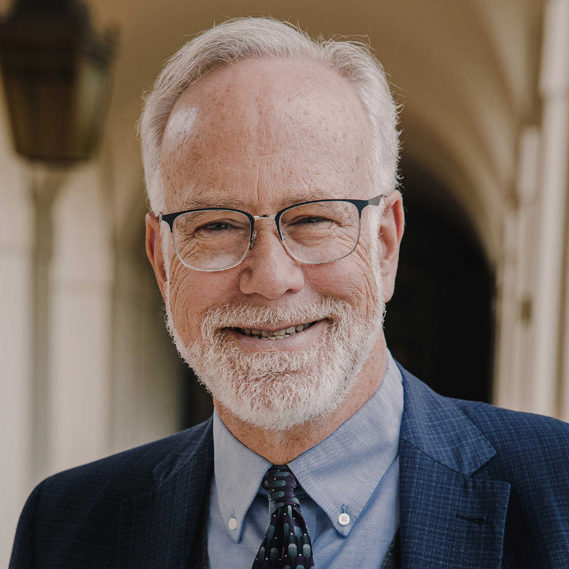 Dr. Mark D. Roberts is a Senior Strategist for Fuller's Max De Pree Center for Leadership, where he focuses on the spiritual development and thriving of leaders. He is the principal writer of the daily devotional, Life for Leaders, and the founder of the De Pree Center's Flourishing in the Third Third of Life Initiative. Previously, Mark was the Executive Director of the De Pree Center, the lead pastor of a church in Southern California, and the Senior Director of Laity Lodge in Texas. He has written eight books, dozens of articles, and over 2,500 devotions that help people discover the difference God makes in their daily life and leadership. With a Ph.D. in New Testament from Harvard, Mark teaches at Fuller Seminary, most recently in his D.Min. cohort on "Faith, Work, Economics, and Vocation." Mark is married to Linda, a marriage and family counselor, spiritual director, and executive coach. Their two grown children are educators on the high school and college level.