And do not keep striving for what you are to eat and what you are to drink, and do not keep worrying. For it is the nations of the world that strive after all these things, and your Father knows that you need them. Instead, strive for his kingdom, and these things will be given to you as well.
Focus
For what are you striving? Really? What do you want most in life? What are the things that motivate you, even tantalize you? Jesus urges us to strive for the kingdom of God. But if we're going to do this energetically, we'd better identify those strivings that compete with our desire for God and his kingdom.
Today's devotion is part of the series Following Jesus Today.
A Note from Mark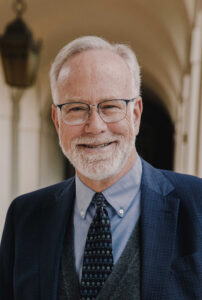 Friends, I'm sending this note to let you know about a new opportunity in our third third work. We have just added an extra Road Ahead cohort for folks in the third third of life, and we still have a couple of open spaces.
In the past couple of years, dozens of people in this season of life have found Road Ahead to be a great opportunity to clarify God's calling in this transitional time. I've led several Road Ahead groups and am enthusiastic about this program. (You can learn more about my excitement for Road Ahead here.)
We're planning on starting the new cohort in a couple of weeks. If you have questions about it, please . . . . For more information about Road Ahead in general, click here.
Grace and Peace, Mark
Devotion
In Luke 12:29-31, Jesus tells us to not keep on striving for things like food and drink. Rather, we are to strive for the kingdom of God. In tomorrow's devotion, we'll talk about what it means to strive for the kingdom. Today I'd like to work with you on the question: What are you striving for?
We saw an amazing picture of striving this past summer in the Tokyo Olympics. In truth, every single Olympian demonstrated not only world-class athleticism but also world-class striving. Yet, one particular example of striving has stayed with me most of all.
It came in the final of the woman's 400-meter sprint. I was rooting for Allyson Felix, the American runner who, in Tokyo, became the most decorated woman Olympian in history. She ran an exceptional race and appeared to be in a position to win the gold medal. But at the very last second, a runner from the Bahamas, Shaunae Miller-Uibo, literally dove headfirst for the finish line, just eclipsing Felix. Such diving is legal, but rarely done because of the risk of injury. In a field filled with women straining for victory, Miller-Uibo's striving was legendary.
As I reflect on her effort, I wonder: What am I striving for? What would I be willing to dive for in order to achieve it? Now, I've been a Christian long enough to know all of the right answers to this question. And, in part, I really do strive for things commended in Scripture, like the kingdom of God. But, like most people, I strive for other things as well, things for which I have expended considerable effort and energy, things that may at times be what I want most in life.
For example, I know I can strive for financial security. I don't need riches, but I do want to know that my basic needs and those of my family will be taken care of. I'm quite aware of where this particular striving comes from. When I was a teenager, my dad lost his job during an economic downturn. He remained unemployed for several years. During that time my family made do with very little. I wore outdated hand-me-down clothes to junior high school, which made me the object of many cruel jokes. For a while, we ate "government surplus" food that was donated to our family. Those were scary times for me, and I swore to myself that, when I grew up, I would never let myself and my family experience anything like I had experienced. Thus, I can easily make financial security the thing for which I strive most of all.
You may or may not relate to my particular form of striving, but I expect you have your own version of my story. Perhaps you strive for affirmation that you didn't receive growing up. Or maybe you want professional success most of all. Maybe you seek love from family and friends. Or . . . . You can fill the blank here.
It's not wrong to want things like food, clothing, or love. The problem comes when we give such things extraordinary place and power in our lives. We end up striving for them in ways that can become idolatry. We want them more than we want the kingdom of God.
Tomorrow we'll talk about the kingdom. For now, let me encourage to you consider your striving in life. What do you really want most of all? For what finish line are you diving? You may know the answers to these questions already. But there may be more for you to learn. This is especially true if you're in a season of transition, a time when your various strivings are being disrupted. Perhaps the following questions will help you in your reflections.
Reflect
For what things in life do you strive? What do you want to attain, accomplish, or achieve?
What strivings are the strongest for you? Do you have a sense for why these matter to you so much?
Are there things for which you strive that can come before your desire for God and God's kingdom? What are these things?
Act
Set aside some time to think about your strivings. Make a list of the various strivings of your life, your diverse desires and hopes. Then, see if you can rank your strivings, identifying at least the top two or three. Where do these come from? How do they show up in your life?
Pray
Lord Jesus, that you for identifying one of the things that can keep us from following you faithfully. Our striving, Lord, can be misdirected. We can invest so much of our lives in seeking to attain something that misplaces you and your kingdom.
Help me, Lord, to see my strivings clearly. May I offer them all to you. Heal in me whatever makes me strive for things that take your place. Instill in me a deep, powerful desire for your kingdom, so that all my other desires will find their proper place in my life. Amen.
---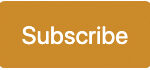 Sign up to receive a Life for Leaders devotional each day in your inbox. It's free to subscribe and you can unsubscribe at any time.
Find all Life for Leaders devotions here. Explore what the Bible has to say about work at the unique website of our partners, the High Calling archive, hosted by the Theology of Work Project. Reflection on today's Life for Leaders theme can be found here: Best of Daily Reflections: Are You Striving for the Wrong Things?

---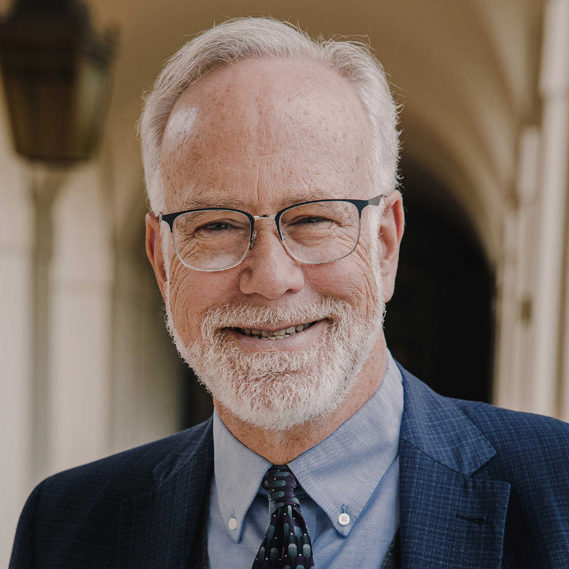 Dr. Mark D. Roberts is a Senior Strategist for Fuller's Max De Pree Center for Leadership, where he focuses on the spiritual development and thriving of leaders. He is the principal writer of the daily devotional, Life for Leaders, and the founder of the De Pree Center's Flourishing in the Third Third of Life Initiative. Previously, Mark was the Executive Director of the De Pree Center, the lead pastor of a church in Southern California, and the Senior Director of Laity Lodge in Texas. He has written eight books, dozens of articles, and over 2,500 devotions that help people discover the difference God makes in their daily life and leadership. With a Ph.D. in New Testament from Harvard, Mark teaches at Fuller Seminary, most recently in his D.Min. cohort on "Faith, Work, Economics, and Vocation." Mark is married to Linda, a marriage and family counselor, spiritual director, and executive coach. Their two grown children are educators on the high school and college level.