Draw nigh to God and he will draw nigh to you.
Focus
Coming near to God brings great benefits, one of which is a greater intimacy to know Him and His ways over our lives. Let us take time this week to get quiet by drawing close to Him to hear his voice and His way.
Devotion
If you're an animal lover, you can attest to the joy of taking a seat in your sofa and having your dog or kitten, come and snuggle next to you. It's a wonderful feeling. Since animals can have a period of barking or snarling at individuals, it's a relief when you receive their love.
In this letter of James, he starts by writing to the twelve tribes who have been scattered abroad. He begins by explaining the reasons we will encounter trials and testing in our Christian journey. He also explains the consequences of hearing the Word of God and failing to apply the teaching to our lives, along with the steps of building our Christian faith.
In our scripture of focus, James shows how. like a magnet, when we get close to God, God will get close to us.
The NIV says "Come near to God, and He will come near to you."  In our days of busy schedules, it can be challenging to stop to get close to God, as other things demand our attention. It really takes time to get close to someone or something. Quieting our souls before God is necessary to hear His voice, as we seek expectant direction, for our daily tasks, and this takes time (Psalm 130:5). Time is the operative word. Some of us can become guilty of saying we lack the time, but rather it could simply be how we have scheduled our day that robs of us of this pleasure.  As Psalm 62:5 says, "My soul, be quiet before God, for from him comes my hope" (ISV).
James 4:8 offers us a win-win situation, where if we do our part God will automatically bring a great incentive of doing His part, of getting close to us, as well. This is such a privilege to approach Almighty God for ourselves, whereas in Biblical times, the priest was the only individual (Exodus 19:22) assigned the responsibility to go before God on behalf of the people. Today, you and I have the joy of approaching God on our own.
Also, the priests were expected to cleanse themselves for themselves and for the sake of the people (Exodus 19:22). It becomes our duty as well, as we approach God, to spend time in a period of self-purification. During this process we seek God's face in enquiring where we might have fallen, confessing anything said or done which could hinder our intimacy with the Father.
Coming near to God brings great benefits, one of which is a greater intimacy to know Him and His ways over our lives. Let us take time this week to get quiet, by drawing close to Him to hear his voice and His way.
Reflect
What is the best time of the day for you to get quiet before the Lord?
What are known distractions which you can hinder your quiet time that you should remove?
After a long day, what methods are best for you to settle yourself in quiet meditation and reflection?
How can you include the acronym of A.C.T.S. (Adoration, Confession, Thanksgiving, Supplication) in your prayers this week?
Act
Be encouraged to conduct the Prayer of Examen today (for more on this, see https://youtu.be/AZFulbBMGnM).
As you spend time with God this week, allow Him to show you through the power of the Holy Spirit where you need to confess any known sins.
Pray
Gracious Father, thank you for the privilege of approaching You, You the creator of the universe. How amazing it is that the creator of the universe desires to spend time with me. Almighty God, may my heart yearn to come to You daily and spend time getting to know Your way and Your will for my life. Whether it's in the morning or the evening time, may I praise You for who you are and praise You for all you've done in my life. May I desire to grow and also share with others the joy of serving Jesus as I learn from your Word, daily. Amen.
Find all Life for Leaders devotions here. Explore what the Bible has to say about work at the unique website of our partners, the Theology of Work Project's online commentary. Reflection on today's Life for Leaders theme can be found here: Investing in Others (James 4:1–12).
---
Subscribe to Life for Leaders
Sign up to receive a Life for Leaders devotional each day in your inbox. It's free to subscribe and you can unsubscribe at any time.
---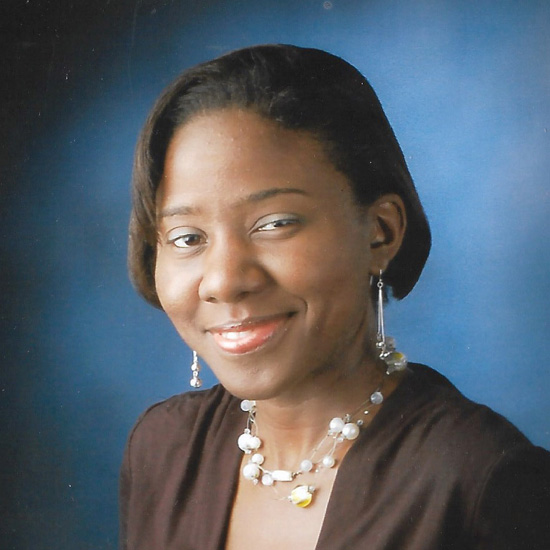 Joy-Ann Wood is a Christian who is not ashamed to let the world know that she loves the Lord. As Immediate Past President of the Caribbean Baptist Youth Department (CBYD) of the Caribbean Baptist Fellowship, Joy-Ann is driven by the mandate to lead the Caribbean Baptist youth through the challenges of fellow-ship and ministry in the Covid-19. She highlights the successful hosting of the CBYD conference, a hybrid week-long event during summer 2022, in Guyana under the theme Anchored, as a key achievement during her tenure.