It was now about noon, and darkness came over the whole land until three in the afternoon, while the sun's light failed; and the curtain of the temple was torn in two. Then Jesus, crying with a loud voice, said, "Father, into your hands I commend my spirit." Having said this, he breathed his last. When the centurion saw what had taken place, he praised God and said, "Certainly this man was innocent." And when all the crowds who had gathered there for this spectacle saw what had taken place, they returned home, beating their breasts. But all his acquaintances, including the women who had followed him from Galilee, stood at a distance, watching these things.
Focus
Just before Jesus died on the cross, he quoted a portion of Psalm 31, "Father, into your hands I commend my spirit." He had done all that the Father had called him to do, and now he was giving himself fully and finally to the Father. As we face such uncertain times, as we continue to face challenges that feel overwhelming, we are encouraged to echo the words of Jesus, "Father, into your hands I commend my spirit." We find freedom and hope when we give to God all that we are, seeking his kingdom above everything else.
Today's devotion is part of the series Following Jesus Today.
Devotion
Today is Good Friday, a day when Christians around the world remember and reflect on the death of Christ on the cross. The name "Good Friday" is ironic, of course, because in a sense what happened on this day is arguably the worst thing that human beings ever did—torturing and killing the Son of God. Yet, what happened on this day is arguably the best thing that God ever did on our behalf, taking our sin upon himself in Jesus so that in his death we might find life, eternal life, life to the fullest.
On the cross, Jesus said very little, and what he said is traditionally represented as his "seven last words." Two of these "words" of Jesus were quotations from the Psalms. Earlier, Jesus echoed Psalm 22:1, "My God, my God, why have you forsaken me?" to express his anguish (see Mark 15:34). Later, Jesus borrowed from Psalm 31:5, which appears in Luke 23:46 as "Father, into your hands I commend my spirit."
By praying this portion of Psalm 31, Jesus was putting his post-mortem future in the hands of his Heavenly Father. It was as if he was saying, "Whatever happens to me after I die is your responsibility, Father. I trust you."
But, when we look carefully at the Psalm Jesus quoted, we see that more is going on here than what at first meets the eye. Psalm 31 begins with a cry for divine help:
In you, O LORD, I seek refuge;
do not let me ever be put to shame;
in your righteousness deliver me (Psalm 31:1).
But then this psalm mixes asking for God's deliverance with a confession of God's strength and faithfulness:
Into your hand I commit my spirit;
you have redeemed me, O LORD, faithful God (Psalm 31:5).
By the end, Psalm 31 offers praise for God's salvation:
Blessed be the LORD,
for he has wondrously shown his steadfast love to me
when I was beset as a city under siege (Psalm 31:21).
By quoting a portion of Psalm 31, therefore, Jesus not only entrusted his future to his Father, but also implied that he would be delivered and exonerated. Jesus surely knew the full truth of Psalm 31. He understood that God would not deliver him from death by crucifixion. But beyond this horrific death lay something marvelous. "Into your hand I commit my spirit" points back to the familiar suffering of David in Psalm 31 and forward to the resurrection of Jesus. Thus, the final word of Jesus from the cross foreshadows the coming victory and joy of Easter.
We live in uncertain times. Though vaccinations are reducing the threat of the novel coronavirus and hold the promise of eventual deliverance from this deadly COVID-19 pandemic, so much is still unknown and unpredictable. We wonder what will happen with the world's economy. We worry that injustices revealed by the pandemic might be ignored if "life returns to normal." We recognize that the lives of millions of people have been injured by the ravages of death and disease. So, even in our hope we wrestle with uncertainty.
In such a time as this, the last word of Jesus is particularly relevant, encouraging, and challenging. Though we will do our best to mend our world and to help its citizens to flourish, in the end, we all pray as did Jesus, "Father, into your hands I commend my spirit." If we have put our trust in Jesus, then we belong to God both now and forever. So, as we reflect on Jesus's death, we echo his words as we pray, "Father, into your hands I commend my spirit. I give you all that I am."
Reflect
How do you deal with the uncertainties associated with the hoped-for end to the COVID-19 pandemic?
Have you put your life and, indeed, your life beyond this life, in God's hands?
How do you experience God's salvation through Christ in your life today?
Act
Set aside some time to examine your life. Have you given all that you are to God? Do you trust him fully? Or, like most people, are you holding back in some ways? Talk with God about what you discover through your examination.
Pray
When I survey the wondrous cross
On which the Prince of glory died,
My richest gain I count but loss,
And pour contempt on all my pride.
Forbid it, Lord, that I should boast,
Save in the death of Christ my God!
All the vain things that charm me most,
I sacrifice them to His blood.
See from His head, His hands, His feet,
Sorrow and love flow mingled down!
Did e'er such love and sorrow meet,
Or thorns compose so rich a crown?
Were the whole realm of nature mine,
That were a present far too small;
Love so amazing, so divine,
Demands my soul, my life, my all. Amen.
(Hymn by Isaac Watts, 1707)
P.S. from Mark
If you're a pastor or organizational leader, you might want to recommend Life for Leaders to your people. This Bible-based devotional seeks to help followers of Jesus know the Lord more deeply and live out their faith more fully. Because of the generosity of our supporters, we are able to offer Life for Leaders without charge to all subscribers. Simply send folks to any daily devotion (see Subscribe button below) or to our Sign Up page.
---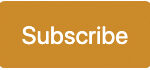 Sign up to receive a Life for Leaders devotional each day in your inbox. It's free to subscribe and you can unsubscribe at any time.
Find all Life for Leaders devotions here. Explore what the Bible has to say about work at the unique website of our partners, the High Calling archive, hosted by the Theology of Work Project. Reflection on today's Life for Leaders theme can be found here: Father, Forgive Them
---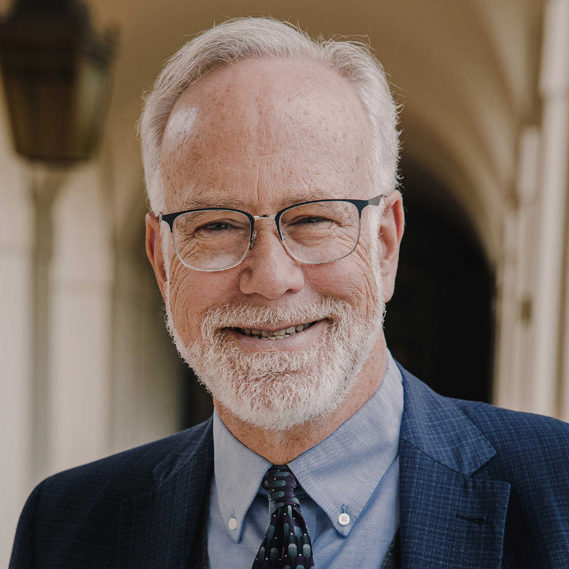 Dr. Mark D. Roberts is a Senior Strategist for Fuller's Max De Pree Center for Leadership, where he focuses on the spiritual development and thriving of leaders. He is the principal writer of the daily devotional, Life for Leaders, and the founder of the De Pree Center's Flourishing in the Third Third of Life Initiative. Previously, Mark was the Executive Director of the De Pree Center, the lead pastor of a church in Southern California, and the Senior Director of Laity Lodge in Texas. He has written eight books, dozens of articles, and over 2,500 devotions that help people discover the difference God makes in their daily life and leadership. With a Ph.D. in New Testament from Harvard, Mark teaches at Fuller Seminary, most recently in his D.Min. cohort on "Faith, Work, Economics, and Vocation." Mark is married to Linda, a marriage and family counselor, spiritual director, and executive coach. Their two grown children are educators on the high school and college level.