God is our refuge and strength, a very present help in trouble. Therefore we will not fear, though the earth should change, though the mountains shake in the heart of the sea.
Focus
We often feel deeply about our work. Whether you're excited or exhausted by this current season of work, God promises to be with you, caring for you and directing you in this time.
This is part two of a series that is adapted from my new book, Make Work Matter: Your Guide to Meaningful Work in a Changing World. Part one invited you to name what you're wrestling with in your work.
Devotion
Today's devotion is all about recognizing and making space to feel whatever feelings you've got about your work. I don't know about you, but I've observed that a lot of us have fairly complicated and pronounced feelings about work. We love what we do. We hate what we do. We're tired. We're hopeful. We're burnt out. We're curious. Consider your own feelings about work in this season.
I'll also say that our collective relationship with work is well, rather complicated. Societal messages lead us to believe that work will be the place where we make sense of ourselves—the central vehicle that helps us know about our giftings, our passions, and our potential. So, if work isn't going well, or we don't have paid work, we wonder about who we are. Turns out, that's a lot of pressure to put on work and it isn't exactly biblical. Plus, it negates all the other contexts and relationships through which God is actively forming us for the work of God in the world.
Today, we are living through a unique season of feelings about work—a season in which many people are thinking about or are actively quitting their jobs. Experts are calling this season The Great Resignation. Even if you're not thinking about quitting, the overall shifts can feel pretty turbulent. The image that comes to mind is that of an earthquake.  An earthquake comes, often unexpected, and we don't quite know when it will end or what kind of damage will occur.
The good news is that God is very clear about where God is when things feel unstable. The psalmist says that God is a very present help in times of trouble. In this changing world of work, and especially in seasons of individual wrestling, God promises to be near to you. To hold you and love you. In this, we are sustained by the with-ness of God. And, because God promises to be near to us, fear doesn't have to consume us. We can bring our fear, or any other big feelings we might have about work or about change, straight to God.
Pursuing meaning in a changing world of work requires that we get really honest about our own feelings. And the safest, surest place to get honest about our feelings is with God, who draws near to us in times of need. Yes, there are times when the ground shifts beneath us. And, yes, there are times when our experiences don't match our expectations. There are times when we flat out fail and all we feel is the tension between where we are now and where we want to be. But, in it all, making space for the big feelings we naturally have is central to the path forward with God.
Reflect
What are three feeling words that describe how are you feeling about your work in this season?
Think about a time in your work when you were feeling really differently than you are right now—why do you think that time felt so different?
Act
Identify three people you know who deal with feelings well. Try and have a conversation with one of them this week, sharing your own feelings about work and asking them questions about their own season of life and/or leadership.
Pray
God, thank you that you indeed show up in times of trouble, and when I've got a lot of big feelings. It is amazing that you, the God of all Creation, promise to be with me in my feelings about work and the rest of life. Thank you. Amen.
Find all Life for Leaders devotions here. Explore what the Bible has to say about work at the unique website of our partners, the Theology of Work Project. Commentary on today's Life for Leaders theme can be found here: God's Presence in the Midst of Disaster (Psalm 46)

---
Subscribe to Life for Leaders
Sign up to receive a Life for Leaders devotional each day in your inbox. It's free to subscribe and you can unsubscribe at any time.
---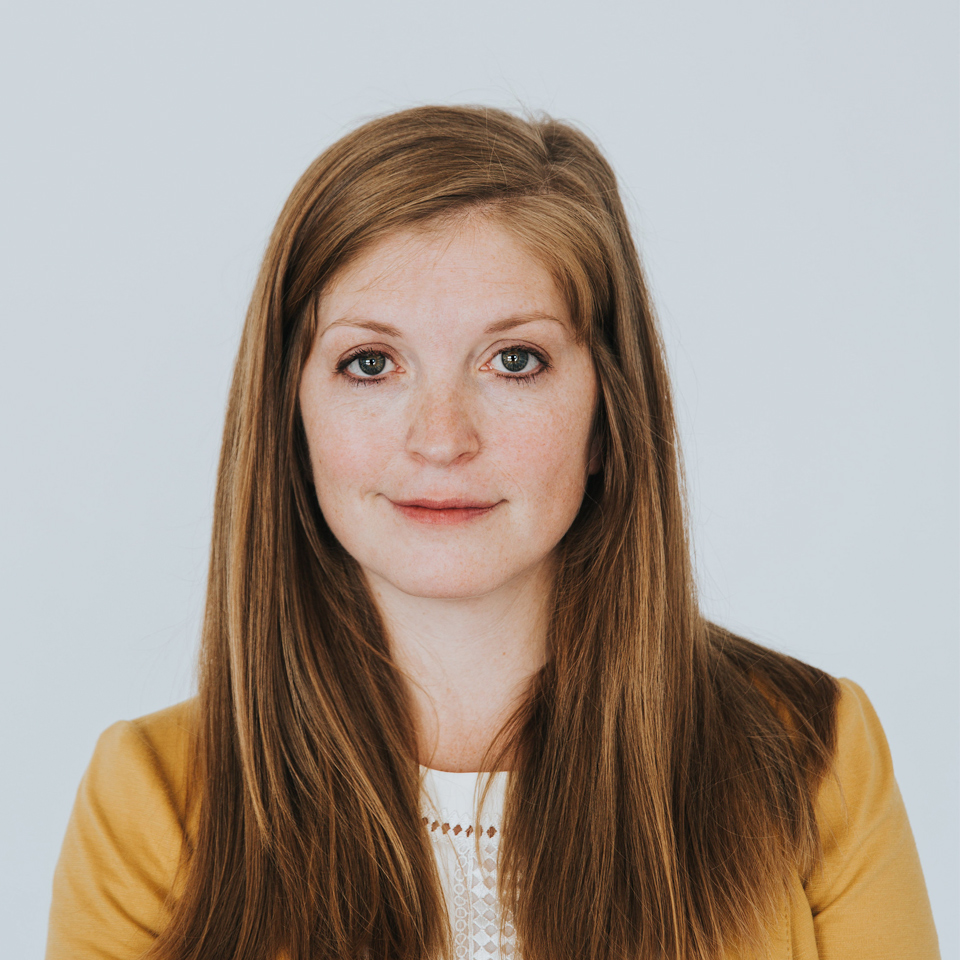 Dr. Michaela O'Donnell is the executive director of the Max De Pree Center for Leadership where she oversees the center's vision, strategy, program, and team, all with the goal of helping leaders like you respond faithfully to God in all seasons of your life and leadership.
Michaela is the author of Make Work Matter: Your Guide to Meaningful Work in a Changing World. It's gotten rave reviews from folks such as Dave Evans, Mark Labberton, Missy Wallace, Luke Bobo, Dee Ann Tuner, Kara Powell, and more. This book is a reflection of Michaela's heart as both an entrepreneur and a practical theologian. Drawn to the real life working out of big issues, it is a how to for anyone walking the road of calling in a changing world.
Click here to view Michaela's profile.