Let no evil talk come out of your mouths, but only what is useful for building up, as there is need, so that your words may give grace to those who hear. And do not grieve the Holy Spirit of God, with which you were marked with a seal for the day of redemption.
Focus
Does God feel joy over you? Can you actually give God pleasure? Scripture provides a surprising answer. Yes, indeed, you can delight the heart of the God of the Universe. Many passages throughout the Bible bear witness to this stunning truth. Isn't it amazing to think that you can give God joy today?
Devotion
Ephesians 4:30 says that we are not to "grieve the Holy Spirit of God." In context, grieving the Spirit comes when we use our words to tear people down rather than building them up.
As I thought about this verse from Ephesians, I began to wonder about something suggested by the notion of grieving the Spirit: Can we also give God joy? I think this question deserves a clear biblical answer. So, the rest of this reflection will be unusual: not an exposition of this verse from Ephesians, but rather a collection of biblical texts that help us answer the question of whether or not we can give joy to God. Tomorrow I'll wrap up this conversation with some concluding thoughts. Today I encourage you to take time to reflect on these amazing passages regarding our giving joy to God.
I will praise the name of God with a song;
+++I will magnify him with thanksgiving.
This will please the LORD more than an ox
+++or a bull with horns and hoofs. (Psalm 69:30-31)

For the LORD takes pleasure in his people;
+++he adorns the humble with victory. (Psalm 149:4)

You shall no more be termed Forsaken,
+++and your land shall no more be termed Desolate;
but you shall be called My Delight Is in Her,
+++and your land Married;
for the LORD delights in you,
+++and your land shall be married.
For as a young man marries a young woman,
+++so shall your builder marry you,
and as the bridegroom rejoices over the bride,
+++so shall your God rejoice over you.  (Isaiah 62:4-5)

The LORD, your God, is in your midst,
+++a warrior who gives victory;
he will rejoice over you with gladness,
+++he will renew you in his love;
he will exult over you with loud singing. (Zephaniah 3:17)

"Which one of you, having a hundred sheep and losing one of them, does not leave the ninety-nine in the wilderness and go after the one that is lost until he finds it? When he has found it, he lays it on his shoulders and rejoices. And when he comes home, he calls together his friends and neighbors, saying to them, 'Rejoice with me, for I have found my sheep that was lost.' Just so, I tell you, there will be more joy in heaven over one sinner who repents than over ninety-nine righteous persons who need no repentance." (Luke 15:4-7)

I appeal to you, therefore, brothers and sisters, by the mercies of God, to present your bodies as a living sacrifice, holy and acceptable to God, which is your spiritual worship. (Romans 12:1)

Finally, brothers and sisters, we ask and urge you in the Lord Jesus that, as you learned from us how you ought to live and to please God (as, in fact, you are doing), you should do so more and more. (1 Thessalonians 4:1)
P.S. – Other biblical passages that speak of God's pleasure or joy include: Leviticus 1:9; Psalm 104:31-34; Psalm 147:11; Proverbs 15:8; Luke 10:21; Ephesians 5:10; and Colossians 1:10.
Reflect
As you pondered these passages, how did you respond? What did you think? What did you feel?
Did anything stand out to you as unexpected?
How might God be speaking to you through these passages today?
Act
Take time to reflect on God's delight in you. Talk to God about how you think and feel. Be open to an experience of God's delight in you.
Pray
Gracious God, it does astound me that I can actually please you. I sometimes have a hard time believing that I can make a difference to you. Yet your Word is clear and amazing. You delight in your people. Indeed, you rejoice in us, even with singing. How I long to hear that song, Lord!
O God, I thank you that your delight in me is not based on my own righteousness, but rather on that righteousness you give me by grace through Christ. Still, I am encouraged by the fact that I can please you by offering my whole self to you as a living sacrifice. May my life give you joy! Amen.
---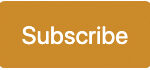 Sign up to receive a Life for Leaders devotional each day in your inbox. It's free to subscribe and you can unsubscribe at any time.
Find all Life for Leaders devotions here. Explore what the Bible has to say about work at the unique website of our partners, the Theology of Work Project. Commentary on today's Life for Leaders theme can be found here: Work's Ultimate Meaning (Isaiah 60ff.)

---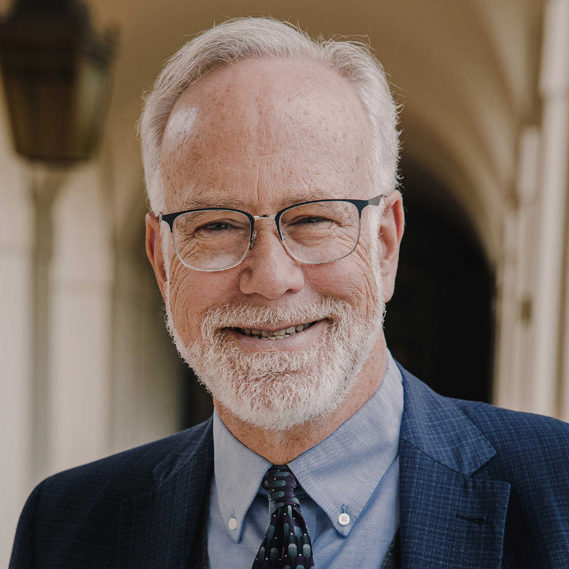 Dr. Mark D. Roberts is a Senior Strategist for Fuller's Max De Pree Center for Leadership, where he focuses on the spiritual development and thriving of leaders. He is the principal writer of the daily devotional, Life for Leaders, and the founder of the De Pree Center's Flourishing in the Third Third of Life Initiative. Previously, Mark was the Executive Director of the De Pree Center, the lead pastor of a church in Southern California, and the Senior Director of Laity Lodge in Texas. He has written eight books, dozens of articles, and over 2,500 devotions that help people discover the difference God makes in their daily life and leadership. With a Ph.D. in New Testament from Harvard, Mark teaches at Fuller Seminary, most recently in his D.Min. cohort on "Faith, Work, Economics, and Vocation." Mark is married to Linda, a marriage and family counselor, spiritual director, and executive coach. Their two grown children are educators on the high school and college level.