This is what the LORD says—

your

Redeemer, the Holy One of Israel:
"I am the LORD your God,


who

teaches you what is best for you,


who

directs you in the way you should go."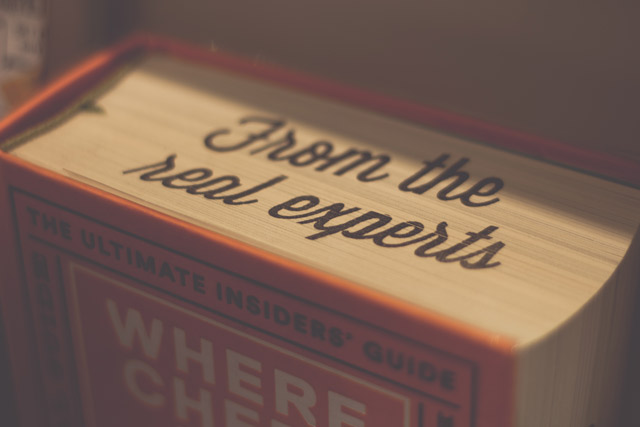 Wouldn't you like to live the best possible life? Wouldn't you like to experience all that life offers? Wouldn't you like to use your gifts to make a genuine contribution to this world?
According to Isaiah 48:17, God teaches us what is best for us. God directs us in the way we should go to experience the best possible life. When we walk in God's ways, God's work is done through us, not just in our "religious activities," but in all we do. God is honored and glorified through our obedience and through the fruit of our labors.
But when God teaches us, and when we follow his instruction, we benefit as well. In Isaiah 48:17, God says, "I am the LORD your God, who teaches you what is best for you, who directs you in the way you should go." Literally, the Hebrew reads, "I am the LORD your God, who teaches you to profit [ya'al in Hebrew]." A similar thought, and use of the Hebrew verb, is found in Proverbs 11:4: "Riches won't help [ya'al] on the day of judgment, but right living can save you from death." Thus, we obey God's instructions, not only because it's right to do so, and not only because our obedience glorifies God, but also because in so doing we discover what is best for us. To put it bluntly, when we are taught by God and walk in God's ways, we profit. Our efforts are fruitful. Our work matters.
Throughout history, and especially in our day, the ways of God do not often match the ways of the world. When it comes to matters of humility, sexuality, worship, generosity, hospitality, forgiveness, leadership, the dignity of all people, reconciliation, and so much more, God teaches us to live in a counter-cultural way. Yet, no matter what the world says, God's ways are best—best for the world, best for us, best for God. Thus we are encouraged to obey even and especially when our obedience contradicts popular wisdom.
QUESTIONS TO CONSIDER:
As you think of your life, when has following God's ways brought blessing to you?
Where do you find it hard to do what God says rather than what the world says?
In what ways is God teaching you and directing you in your daily work?
How might you be more open to God's teaching and guidance today?
PRAYER:
Gracious God, thank you for teaching me what is best for me. Left to my own devices, I quickly mess up my life. But when I seek you, when I shape my life according to your Word, when I heed the quiet whisper of your Spirit, when I listen to your voice through my brothers and sisters, then I live in the best possible way. Thank you!
Help me, dear Lord, to pay even closer attention to your teaching. May your words echo in my mind and conscience. In every part of life, may I choose to do what honors you, knowing that living for your glory is the very best life there is. Amen.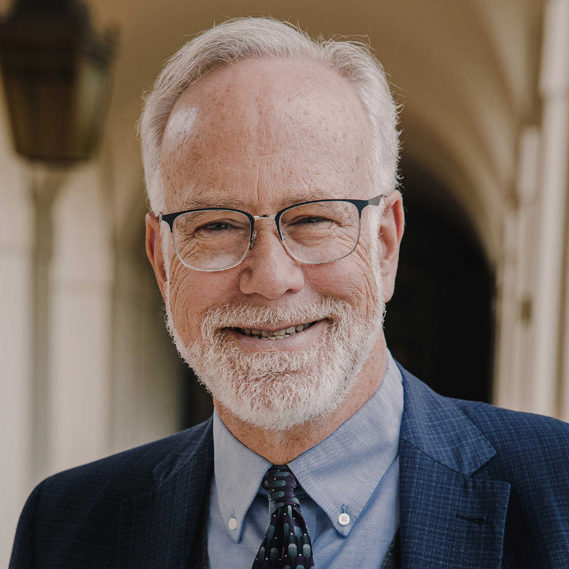 Dr. Mark D. Roberts is a Senior Strategist for Fuller's Max De Pree Center for Leadership, where he focuses on the spiritual development and thriving of leaders. He is the principal writer of the daily devotional, Life for Leaders, and the founder of the De Pree Center's Flourishing in the Third Third of Life Initiative. Previously, Mark was the Executive Director of the De Pree Center, the lead pastor of a church in Southern California, and the Senior Director of Laity Lodge in Texas. He has written eight books, dozens of articles, and over 2,500 devotions that help people discover the difference God makes in their daily life and leadership. With a Ph.D. in New Testament from Harvard, Mark teaches at Fuller Seminary, most recently in his D.Min. cohort on "Faith, Work, Economics, and Vocation." Mark is married to Linda, a marriage and family counselor, spiritual director, and executive coach. Their two grown children are educators on the high school and college level.