"But love your enemies, do good, and lend, expecting nothing in return. Your reward will be great, and you will be children of the Most High; for he is kind to the ungrateful and the wicked. Be merciful, just as your Father is merciful."
Focus
According to Corrie ten Boom, who once suffered terribly in Nazi concentration camps, when Christ "tells us to love our enemies, He gives, along with the command, the love itself." Christ, alive in us through the Spirit, enables us to do the impossible, to love even our enemies. We can do all things through Christ, who gives us strength.
Today's devotion is part of the series Following Jesus Today.
Devotion
In Wednesday's Life for Leaders devotion I reflected with you on how God alone enables us to do the impossible—that is, to love our enemies. Today, I'd like to share with you a story that illustrates God's gift of impossible love. If you're around my age, you might know this story, though I think it's worth hearing again. But even if you're in my generation, you may be unfamiliar with the story, in which case I'd love to introduce it to you.
The story is about Corrie ten Boom, a Dutch Christian woman who, during World War II, along with her family, hid Jewish people from the Nazis. Her story is captured in her book The Hiding Place. In time, Corrie and her family were imprisoned by the Nazis for their efforts to save Jewish lives. Many of her relatives died in the concentration camps, though Corrie survived.
Years later, Corrie was speaking at a church about God's faithfulness in the midst of her suffering in the camps. After she finished, a man approached her, one of the camp guards who had made her stay in prison so terrible. He was deeply moved by Corrie's message and wanted to thank her. But when she saw him, her heart was hard. How could she forgive someone who had done such horrible things to so many, including Corrie and her family?
As Corrie was filled with vengeful feelings, she remembered Christ's forgiveness for her and asked for help forgiving the former guard. Though her heart was still closed to the man as he stood before her, she extended her hand to him. When she did, she felt an overwhelming love for this man. Corrie explained what happened to her that night in this way: "And so I discovered that it is not on our forgiveness any more than on our goodness that the world's healing hinges, but on [Christ's]. When He tells us to love our enemies, He gives, along with the command, the love itself."
Jesus Christ gives, not just the command to love our enemies, but the love itself. If we are open, if we are available, Christ will give us what is otherwise impossible. He will enable us to do what he requires, loving, not only God and our neighbors, but even our enemies.
You and I may not have enemies like Corrie ten Boom had. Yet there may be people at work who oppose you or who try to trip you up. Perhaps you may have neighbors who are unfriendly or mean. Or there may be politicians and their supporters who fill your heart with repugnance. Or perhaps you've been a victim of crime, abuse, or terror. No matter whom in your life you find it difficult to love, God will help you, even as he once helped Corrie. God will give you the strength to do the impossible, to love beyond limits. Are you open to this miracle of grace?
Reflect
How do you respond to the story of Corrie ten Boom?
Have you ever experienced God giving you love for another person? When? What was the result?
Do you need God's help to love someone in your life today?
Act
In the story of Corrie ten Boom, before she extended her hand to shake hands with the former guard, she was not feeling love for him. The feeling of love came only after she acted. As you think about the people in your life, is there someone you can love in action, even if you're not "feeling the love" for that person?
Pray
Gracious God, thank you for Corrie ten Boom and her story. Thank you for helping her to forgive someone who had hurt her so terribly. And thank you for giving her a heart full of your love for this person.
Lord, you know the people in my life whom I have a difficult time loving. Please help me to love them. May I act toward them with love. And, by your grace, may I feel compassion for them. Make my heart more like yours, Lord. Amen.
---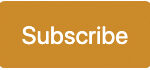 Sign up to receive a Life for Leaders devotional each day in your inbox. It's free to subscribe and you can unsubscribe at any time.
Find all Life for Leaders devotions here. Explore what the Bible has to say about work at the unique website of our partners, the High Calling archive, hosted by the Theology of Work Project. Reflection on today's Life for Leaders theme can be found here: But I Have No Enemies

---