He answered, "You shall love the Lord your God with all your heart, and with all your soul, and with all your strength, and with all your mind; and your neighbor as yourself." And he said to him, "You have given the right answer; do this, and you will live."
Focus
When a legal expert sought to test Jesus, Jesus gave him a chance to show off what he knew. Commending his knowledge, Jesus challenged him to go beyond right answers. "Do this and you will live," Jesus said. We are right to seek the truth today. But if we're going to follow Jesus faithfully, then we need to do more than give right answers. We need to live the truth we speak. We need to love God and our neighbors.
Today's devotion is part of the series Following Jesus Today.
Devotion
If you've been reading Life for Leaders for a while, you'll remember that we were taking a slow stroll through the Gospel of Luke. We had gotten as far as chapter 10 when we entered the season of Lent. It seemed good to me to jump ahead in Luke, focusing on the events of Jesus's final days, concluding with his crucifixion. Rather than getting back to Luke 10 right away, I spent the last several weeks reflecting with you on the notion of calling as it appears in the New Testament letters of Paul. Yesterday, I finished that series, which was entitled God's Transformational Calling. Now, it's time to get back to Luke so we can finish up this amazing Gospel.
We pick up the story in Luke 10:25. As Jesus was speaking to his disciples, an expert in the Jewish law approached Jesus. Though his physical posture indicated respect (in the time of Jesus, teachers sat, students stood), and though the legal expert addressed Jesus as "Teacher," Luke informs us that he sought to test Jesus. He was anxious to see if Jesus's wisdom was consistent with the law.
The legal expert asked, "Teacher, what must I do to inherit eternal life?" (Luke 10:25). Like a skilled rabbi, Jesus answered with questions for the expert, "What is written in the law? What do you read there?" (10:26). Given the man he was asking, it almost seems as if Jesus was giving him a chance to show off his legal knowledge. The expert answered: "You shall love the Lord your God with all your heart, and with all your soul, and with all your strength, and with all your mind; and your neighbor as yourself" (10:27). This impressed Jesus, who said, "You have given the right answer" (10:28).
Now, if I had been in the legal expert's sandals, that would have made my day. I would have been so pleased about giving the right answer that I would have forgotten for a moment my plan to test Jesus. I'll be honest with you. I have loved giving right answers ever since I was a young boy. And, truth be told, I still like giving right answers. I confess that a good bit of my identity is based on "right answer giving." I expect many of my Life for Leaders readers will understand.
Right answers matter in my book. Discovering and telling the truth matters. Good theology matters. I really believe this. (Yes, I believe I'm giving the right answer here!) The problem is that, from the perspective of Jesus, right answers aren't enough. Jesus did not say to the expert in the law, "You have given the right answer. Good for you! Way to go! High five!" Rather, Jesus said, "You have given the right answer; do this and you will live" (Luke 10:28).
Jesus calls us to more than giving the right answers. As important as it is to discern and state the truth, it's not enough. We need to go beyond right answers to right living. We need to do what our right answers commend. Christian faith isn't only a matter of believing. It's also a matter of living.
As we'll see on Monday, the expert in the law wasn't happy with Jesus's response. He tried to worm his way out of the implications of what Jesus told him to do by, of course, asking another question. But, before we get to the expert's question, I want to ask some questions of my own. Are you going beyond right answers? No matter how good your theology might be, are you seeking to live it out each day? Are you doing what you profess? Or are you more like me, tempted to focus so much on right answers that you neglect right behavior? Are you so focused on what it means to love your neighbor as yourself that you don't actually love your neighbor as yourself?
Reflect
Are you ever tempted to care so much about being right that you neglect acting rightly? If so, why do you think this is true of you? If not, why not?
Can you think of a time when you were so eager to be right that you failed to love your neighbor?
What helps you to go beyond right answers, to live what you believe?
Act
Do something today that is an intentional act of loving your neighbor.
Pray
Lord Jesus, I must confess what you already know. I am a lot like the expert in the law. Oh, I'm not trying to test you. But I am so eager to get things right that I often fail to live and love rightly. Sometimes I even do this in your name. Forgive me, Lord.
Getting things right matters. Right theology matters. Right ethics matters. But if I am believing and saying those right things while failing to live in a loving way, then I am not following you rightly, Lord. Help me, I pray, to care about what's true, to speak the truth as I am able. But help me to live the truth, to love you with all that I am, and to love my neighbor as myself. Amen.
---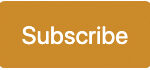 Sign up to receive a Life for Leaders devotional each day in your inbox. It's free to subscribe and you can unsubscribe at any time.
Find all Life for Leaders devotions here. Explore what the Bible has to say about work at the unique website of our partners, the Theology of Work Project. Commentary on today's Life for Leaders theme can be found here: The Good Samaritan at Work—Loving Your Neighbor as Yourself (Luke 10:25-37)

---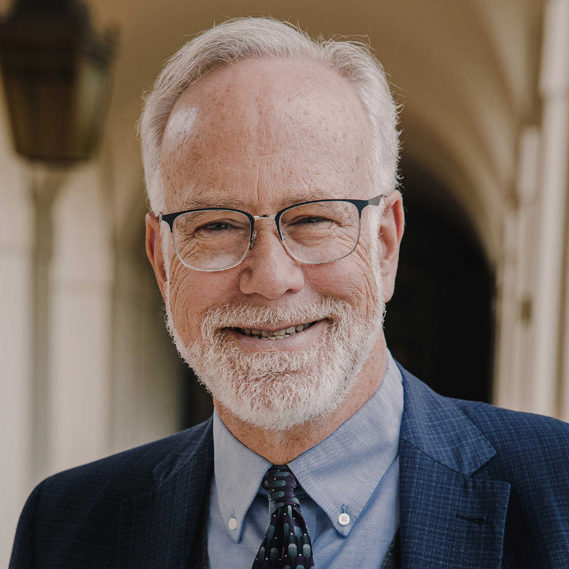 Dr. Mark D. Roberts is a Senior Strategist for Fuller's Max De Pree Center for Leadership, where he focuses on the spiritual development and thriving of leaders. He is the principal writer of the daily devotional, Life for Leaders, and the founder of the De Pree Center's Flourishing in the Third Third of Life Initiative. Previously, Mark was the Executive Director of the De Pree Center, the lead pastor of a church in Southern California, and the Senior Director of Laity Lodge in Texas. He has written eight books, dozens of articles, and over 2,500 devotions that help people discover the difference God makes in their daily life and leadership. With a Ph.D. in New Testament from Harvard, Mark teaches at Fuller Seminary, most recently in his D.Min. cohort on "Faith, Work, Economics, and Vocation." Mark is married to Linda, a marriage and family counselor, spiritual director, and executive coach. Their two grown children are educators on the high school and college level.