"Why do you call me 'Lord, Lord,' and do not do what I tell you? I will show you what someone is like who comes to me, hears my words, and acts on them. That one is like a man building a house, who dug deeply and laid the foundation on rock; when a flood arose, the river burst against that house but could not shake it, because it had been well built. But the one who hears and does not act is like a man who built a house on the ground without a foundation. When the river burst against it, immediately it fell, and great was the ruin of that house."
Focus
If you want to build your life on a solid foundation, Jesus says you should hear and do his words. This is surely relevant in our churches and families, in our neighborhoods, and among our friends. But what about our workplaces? In fact, Jesus doesn't limit the applicability of his teachings to our private relationships. Rather, we are to put his words into practice in every context of life, including our workplaces. In this way we build our lives, including our work lives, on the most reliable foundation there is.
Today's devotion is part of the series Following Jesus Today.
Devotion
Sometimes Christians assume that the teachings of Jesus are applicable to certain sectors of life, but not others. For example, we should take Jesus seriously when it comes to matters of family, neighborhood, and church. But when it comes to the "real world," Jesus is less relevant. Sure, if you work in a church or Christian non-profit, the words of Jesus apply. But if you work in a secular job, whether as a teacher or lawyer, a cabinet maker, or a venture capitalist, a painter or salesperson, you might doubt the relevance of Jesus's teaching for your work context.
I get this, though I no longer believe it. When I became Senior Pastor of Irvine Presbyterian Church in 1991, I visited many of my members in their workplaces. As I talked about their faith and its relevance to their lives, I was stunned to learn just how much they saw following Jesus as something to be done at work. Now, what this meant in detail varied with the person and the job. The entrepreneur who owned her own business could pray at her staff meetings if she wished. The teacher in a public school had to be more guarded while on the job but would pray for his students in his private devotions.
The congregants of my church helped me see something I had overlooked in the past. When Jesus talks about building the house of your life on the rock, he doesn't limit the context where this is appropriate. Jesus did not say, "In your family, you should build your life by hearing and doing my words, but at work, different rules apply." On the contrary, Jesus envisioned his teachings as being relevant to every aspect of life, including what we might call "secular" work.
Let me cite a simple example. A few verses earlier in Luke 6, Jesus said, "Love your enemies, do good to those who hate you, bless those who curse you, pray for those who abuse you" (6:27-28). Of course, you may have great colleagues at work. You may never experience having enemies or being hated, cursed, and abused. But if you do have such workplace enemies, then Jesus has given you your marching orders. You're supposed to love, do good, bless, and pray for them. I'm not suggesting this is easy, only that it is something Jesus wants you to live out at work.
More commonly, we experience lesser offenses in the workplace, but offenses nonetheless. Perhaps a colleague speaks inappropriately to you or misrepresents your work in an effort to advance in front of you. Maybe a business competitor gossips about you to undermine your financial success. In my experience, the most painful experiences at work have been things done and said by those close to me, folks I trusted and considered colleagues if not also friends. They weren't my enemies, to be sure. But what I experienced from them felt like real animosity.
In those situations, I wanted not only to defend myself but also to punch back, metaphorically speaking. I wanted to hurt those who had hurt me. And, to be honest, I'm sure there have been times when I have acted in anger in ways inconsistent with the teachings of Jesus. But, when my emotions settle down, I remember what Jesus said. If I'm supposed to love my enemies, then I am certainly supposed to love those colleagues who wronged me. I need to treat them with grace, even in the process of dealing with the offense.
I realize that I have worked mainly in explicitly Christian organizations, so my experience of work is limited. But I know many followers of Jesus who have put into practice his teaching on love for enemies in secular organizations. They believe that it is both wise and right to hear and do the words of Jesus in their work context.
If you're wondering how you might actually do the words of Jesus in your workplace, I'd like to recommend a couple of outstanding resources. The first is a video series produced by the Theology of Work called, "Jesus and Your Job." In these thirteen videos, outstanding New Testament scholar Sean McDonough explores exactly what Jesus has to do with everyday work. You could watch these videos on your own, though they are meant for a small group or adult class.
The second resource is a new book by David Gill, Workplace Discipleship 101. This book is filled with biblically solid, truly practical wisdom about how to follow Jesus at work. When it comes to matters of workplace discipleship, David Gill is one of the true pioneers and experts of our generation.
Finally, let me encourage you to work out the implications of hearing and doing the words of Jesus at work in the context of your Christian community. Over the years, I have found that some of the best conversations I have had about workplace discipleship have happened in small groups. We need the insights, questions, support, challenge, prayer, and accountability of our fellow Christians if we are going to hear and do the words of Jesus at work.
Reflect
Does it make sense to you to seek to hear and do the words of Jesus at work? Why or why not?
Can you think of a time when, very specifically, you put into practice the teaching of Jesus in your work life?
In what ways has following Jesus already made a difference in your work?
Act
Ask the Lord to show you how you might put into practice his words in the context of your work this week. Then, as he leads you, do what he puts on your heart.
Pray
Lord Jesus, thank you once again for the clarity and power of your teaching. Thank you for inviting us to build our lives on the solid foundation of hearing and doing your words.
As I do my work this week, no matter the context, may I do it in faithfulness to you. Help me to remember your words and to be attentive to your Spirit. May you be honored in all I do this week, in every action, every word. To you be all the glory! Amen.
---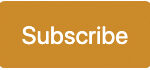 Sign up to receive a Life for Leaders devotional each day in your inbox. It's free to subscribe and you can unsubscribe at any time.
Find all Life for Leaders devotions here. Explore what the Bible has to say about work at the unique website of our partners, the High Calling archive, hosted by the Theology of Work Project. Reflection on today's Life for Leaders theme can be found here: Love Your Enemies

---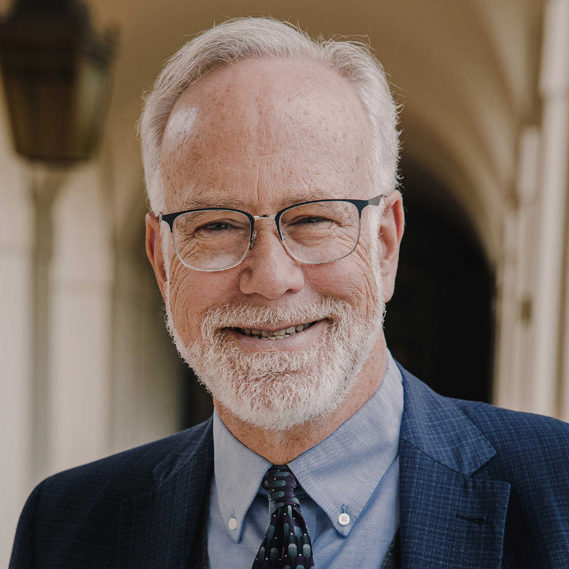 Dr. Mark D. Roberts is a Senior Strategist for Fuller's Max De Pree Center for Leadership, where he focuses on the spiritual development and thriving of leaders. He is the principal writer of the daily devotional, Life for Leaders, and the founder of the De Pree Center's Flourishing in the Third Third of Life Initiative. Previously, Mark was the Executive Director of the De Pree Center, the lead pastor of a church in Southern California, and the Senior Director of Laity Lodge in Texas. He has written eight books, dozens of articles, and over 2,500 devotions that help people discover the difference God makes in their daily life and leadership. With a Ph.D. in New Testament from Harvard, Mark teaches at Fuller Seminary, most recently in his D.Min. cohort on "Faith, Work, Economics, and Vocation." Mark is married to Linda, a marriage and family counselor, spiritual director, and executive coach. Their two grown children are educators on the high school and college level.