Then he looked up at his disciples and said:
"Blessed are you who are poor,
+++for yours is the kingdom of God.
"Blessed are you who are hungry now,
+++for you will be filled.
"Blessed are you who weep now,
+++for you will laugh. . . .
"But woe to you who are rich,
+++for you have received your consolation.
"Woe to you who are full now,
+++for you will be hungry.
"Woe to you who are laughing now,
+++for you will mourn and weep.
Focus
Sometimes the words of Jesus bring extraordinary comfort and inspiration. Sometimes, however, they are disturbing. They challenge us in our comfort and self-reliance. They force us to take a fresh look at how we're living, to see through our self-serving assumptions. Jesus disturbs us because he wants us to experience the truest joy and meaning as we live, not for ourselves, but for the kingdom of God.
Today's devotion is part of the series Following Jesus Today.
Devotion
Sometimes the words of Jesus bring extraordinary comfort and inspiration. They invite us to come to Jesus when we are weary and burdened, so that he might give us rest (Matthew 11:28). The words of Jesus reassure us of God's love for those who are lost, including you and me (Luke 15:3-7).
But sometimes the words of Jesus aren't so easy to hear. They can be downright disturbing. Take Luke 6:20-25, for example. Here Jesus says that those who are poor, hungry, and weeping are blessed. That must sound reassuring to those who are actually poor, hungry, and weeping. But what if we're not any of these? Even more disturbing is what Jesus says about those who are rich, full, and laughing. "Woe to you," he says; hard times lie ahead.
These words of Jesus certainly disturbed the assumptions of his first century culture. Wealth, ample food, and happiness were thought to be signs of God's blessing. They were what people yearned for in this life. Yet Jesus turned everything upside down. For the poor, this was good news. Better times were coming. But it was not such good news for those who were well off.
The words of Jesus in our passage are disturbing today as well. We don't want to be numbered among the poor, hungry, and weeping, those Jesus calls blessed. We'd much rather be rich, full, and laughing. So, if we're doing well in this life, we are not comforted by what Jesus says in today's text from Luke.
I believe that sometimes we need to be disturbed by the words of Jesus. We need to be unsettled and disrupted. I've been a Christian for over fifty years. My familiarity with Jesus and his teaching is, in many ways, a wonderful thing. But I can become overly comfortable in my faith. I can take from Scripture only that which affirms me and my current lifestyle. I can fail to hear that which ought to challenge me to take a fresh look at how I'm living. I can get stuck in my discipleship, following Jesus only so far before I slow down to a crawl.
So, today, I'm not going to avoid or deny the discomfort I feel when I read our passage from Luke. I'm going to let the words of Jesus disturb me, even as they once disturbed many of his first listeners. I'm going to ask, with my heart as open as it can be, "Lord, what do you want me to hear today? What are you saying to me now?" Perhaps you'd like to join me.
Reflect
How do you respond to the words of Jesus in Luke 6:20-25? Do you find them encouraging? Unsettling? Disturbing?
As you consider what Jesus said in this passage, do you find yourself feeling defensive? Do you want to find a way to defend the life you're living? If so, why? If not, why not?
Are you willing to let the teachings of Jesus unsettle your life? If so, why? If not, why not?
Act
Talk with your small group or with a wise friend about this passage from Luke. Be honest about your reaction. Try to discern together what God might be saying to you personally.
Pray
Lord Jesus, sometimes your words bring deep comfort to my soul. For this I am so grateful.
Sometimes, though, your words disturb me. I am worried that I don't understand them. Or I'm concerned because, if I do understand them, they are forcing me to deal with things I'd rather avoid. They are confronting me in ways that make me uncomfortable.
Lord, I know you want the best for me. I believe you want me to live in the joy of your kingdom. You disturb me, not to leave me in turmoil, but to lead me into a new way of living. So help me, Lord, not to avoid the disturbance that comes from you, but rather to trust that you are, by your grace, seeking to renew me. Amen.
---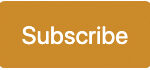 Sign up to receive a Life for Leaders devotional each day in your inbox. It's free to subscribe and you can unsubscribe at any time.
Find all Life for Leaders devotions here. Explore what the Bible has to say about work at the unique website of our partners, the Theology of Work Project. Commentary on today's Life for Leaders theme can be found here: "Blessed are the Poor in Spirit, for Theirs is the Kingdom of Heaven" (Matthew 5:3)

---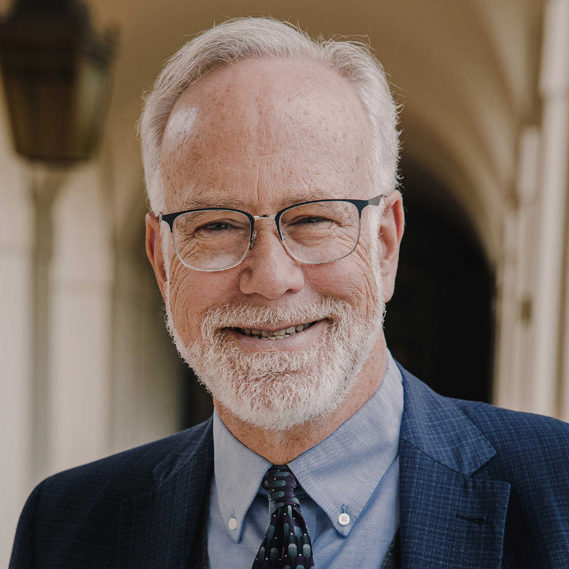 Dr. Mark D. Roberts is a Senior Strategist for Fuller's Max De Pree Center for Leadership, where he focuses on the spiritual development and thriving of leaders. He is the principal writer of the daily devotional, Life for Leaders, and the founder of the De Pree Center's Flourishing in the Third Third of Life Initiative. Previously, Mark was the Executive Director of the De Pree Center, the lead pastor of a church in Southern California, and the Senior Director of Laity Lodge in Texas. He has written eight books, dozens of articles, and over 2,500 devotions that help people discover the difference God makes in their daily life and leadership. With a Ph.D. in New Testament from Harvard, Mark teaches at Fuller Seminary, most recently in his D.Min. cohort on "Faith, Work, Economics, and Vocation." Mark is married to Linda, a marriage and family counselor, spiritual director, and executive coach. Their two grown children are educators on the high school and college level.