Now the men who were holding Jesus began to mock him and beat him; they also blindfolded him and kept asking him, "Prophesy! Who is it that struck you?" They kept heaping many other insults on him.
Focus
On the way to his crucifixion, Jesus was mocked by those who had captured him. Mockery is a way of hiding from people we don't agree with or don't like. But the way of Jesus is inconsistent with mockery that closes hearts, builds walls, and tears down other people. We who seek to follow Jesus mustn't make fun of those who are different from us in beliefs, politics, lifestyles, or religious practice. We must follow Jesus in the way of love, loving both our neighbors and our enemies. There is no room in love for mockery.
Today's devotion is part of the series Following Jesus Today.
Devotion
As Jesus was being held before his mock trial – by which I mean not a genuinely fair trial – those who were guarding him "began to mock him and beat him" (Luke 22:63). They played a cruel game with him, blindfolding him and then hitting him, saying, "Prophesy! Who is it that struck you?" (22:64). Obviously, they knew of Jesus's reputation as a prophet and they were enjoying the chance to make fun of him while they hit him and insulted him.
I'd like to think with you for a few moments about mockery. The English verb "to mock" means "to treat with contempt or ridicule, to make fun of." The Greek verb translated in verse 63 as "mock" meant "to deride, ridicule, make fun of, mock." When we read today's passage, we rightly imagine crude laughter, rude joking, and explicit humiliation, the sort of behavior that is part of mockery.
These days, followers of Jesus are sometimes the victims of mockery. The leading atheists love making believers look like fools. Certain popular comedians make fun of Christians (and sometimes, I'm sad to say, we rather deserve it). In the past few years, I've even read the statements of certain government officials that deride all believers as being dimwitted and unscientific. Though this is distressing, to be sure, it shouldn't surprise us that we who follow Jesus are sometimes treated as he was.
But I must confess that I'm even more concerned about ways that Christians can use mockery to put down others and hide from their humanity. I've never heard a believer make fun of Jesus, but I have heard Christians put down people with whom they disagree. Believers on one side of the political spectrum can put down people on the other side—and this is a two-way street, by the way. Christians of one church or denomination can make fun of those who are not in their tribe, who worship differently than they do. Believers in Jesus can ridicule folks from other religious traditions, especially when their practices seem strange to us. In addition to being unkind and inconsistent with the example of Jesus, this sort of behavior prevents us from truly engaging with other human beings. We can hide behind our mockery so we don't have to deal with ideas that stretch us or human beings whom we find difficult to love.
When I mock someone, I am slamming the door on walking the second mile with them. I am sealing off my heart from empathy. And I am making sure there is no chance I will love my neighbor or my enemy. The way of Jesus is not a humorless way. But his way is inconsistent with mockery that closes hearts, builds walls, and tears down other people.
Lent is a good time for us to examine our lives, to see if we are allowing mockery to keep us from loving our neighbors and our enemies. We can renew our commitment to following Jesus as he walks the second mile with others, and the third, and the fourth, . . . .
Reflect
Have you ever been the victim of mockery? How did it feel? How did you deal with it?
Have you ever mocked others? Do you sometimes make fun of people with whom you disagree politically, theologically, or ethnically?
Can you think of a time when you walked the second mile with someone who bugged you, someone you might instead have chosen to mock?
Act
If you sometimes mock people, this would be a good time to stop. But, beyond this, think of how you might reach out in love and respect to someone with whom you disagree.
Pray
Lord Jesus, as I read today's passage I am saddened by what you endured. And, of course, the worst was yet to come. But the mockery you endured was so wrong. Those who made fun of you never had to deal with you as a person, not to mention the Savior and Lord of the world.
Lord, though I don't think I would ever mock you, I can certainly use mockery to keep me from engaging deeply with others, especially those I don't approve of. If I make fun of them I don't have to take them seriously. I can avoid knowing them, walking the second mile with them, and showing them the love you want to give them through me. Help me, Lord, not to use humor in a way that breaks relationships and hinders the gospel. May I seek always to walk in your way.
To you be all the glory, Amen.
P.S. from Mark
If you're a pastor or organizational leader, you might want to recommend Life for Leaders to your people. This Bible-based devotional seeks to help followers of Jesus know the Lord more deeply and live out their faith more fully. Because of the generosity of our supporters, we are able to offer Life for Leaders without charge to all subscribers. Simply send folks to any daily devotion (see Subscribe button below) or to our Sign Up page.
---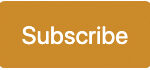 Sign up to receive a Life for Leaders devotional each day in your inbox. It's free to subscribe and you can unsubscribe at any time.
Find all Life for Leaders devotions here. Explore what the Bible has to say about work at the unique website of our partners, the High Calling archive, hosted by the Theology of Work Project. Reflection on today's Life for Leaders theme can be found here: The Sixth Station: Jesus Is Scourged and Crowned with Thorns

---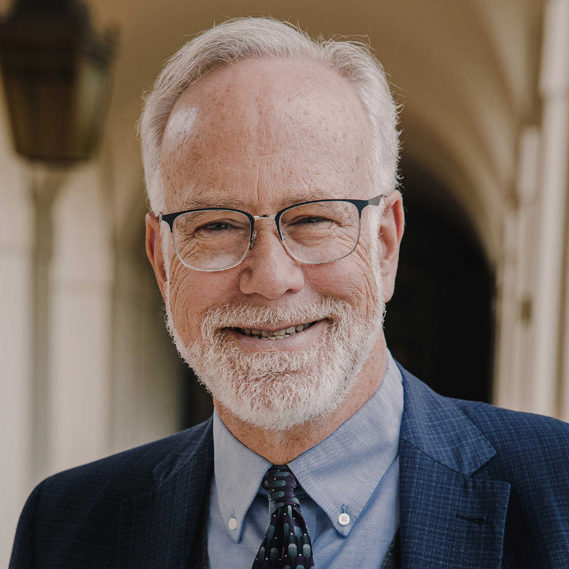 Dr. Mark D. Roberts is a Senior Strategist for Fuller's Max De Pree Center for Leadership, where he focuses on the spiritual development and thriving of leaders. He is the principal writer of the daily devotional, Life for Leaders, and the founder of the De Pree Center's Flourishing in the Third Third of Life Initiative. Previously, Mark was the Executive Director of the De Pree Center, the lead pastor of a church in Southern California, and the Senior Director of Laity Lodge in Texas. He has written eight books, dozens of articles, and over 2,500 devotions that help people discover the difference God makes in their daily life and leadership. With a Ph.D. in New Testament from Harvard, Mark teaches at Fuller Seminary, most recently in his D.Min. cohort on "Faith, Work, Economics, and Vocation." Mark is married to Linda, a marriage and family counselor, spiritual director, and executive coach. Their two grown children are educators on the high school and college level.