Now Sarai, Abram's wife, bore him no children. She had an Egyptian slave-girl whose name was Hagar, and Sarai said to Abram, 'You see that the LORD has prevented me from bearing children; go in to my slave-girl; it may be that I shall obtain children by her.' And Abram listened to the voice of Sarai."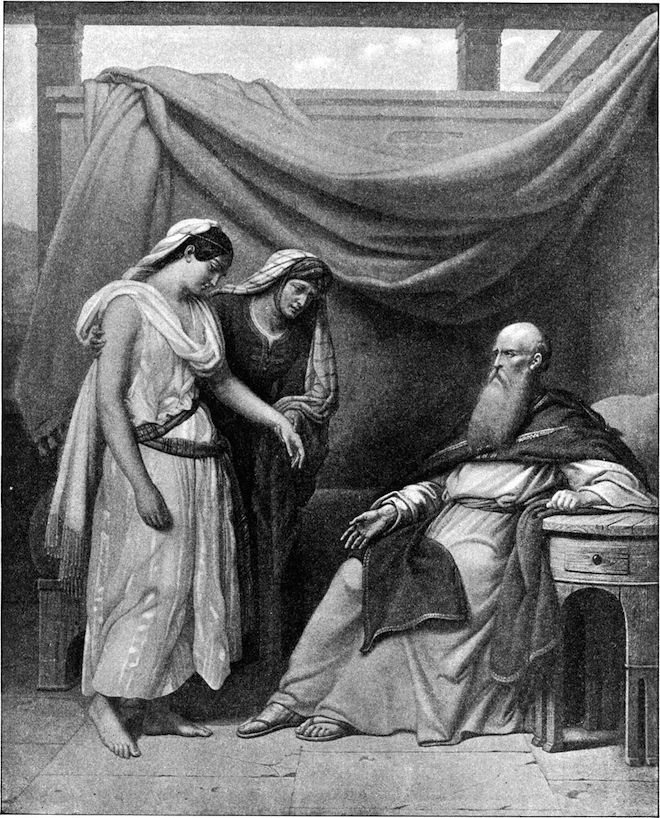 It's one thing to have faith in God and quite another to live out that faith in the midst of the challenges and uncertainties of real life. Anyone who says that walking in faith is easy has not done much walking.
Take the case of Abram in Genesis. God had promised to make of him "a great nation," which would seem to imply ample progeny (12:2-3). Then, years later, God specifically said that Abram, who had not fathered any children, would have an heir who would be his "very own issue" (15:4). From this heir would come multitudes of people who counted Abram as their forefather (15:5-6). When Abram heard this promise, he "believed the Lord" (15:6).
That sounds great. But there was one small problem for Abram. He had no children. He and his wife, Sarai, were not only childless but also well past childbearing age (16:1). This confronted Abram with a tricky faith challenge. Was he supposed to wait around in the hope that somehow his wife would give birth to a child? Or was he supposed to take action, doing something to make sure he had an heir so that God's promise might be fulfilled?
With the encouragement of Sarai, Abram chose the latter course. He slept with Sarai's slave-girl, Hagar, who became pregnant. From our point of view, Abram's actions were clearly wrong because they were adulterous, not to mention a sexually exploitative use of power. But in his time, it was socially acceptable for a husband of a childless woman to attempt to gain an heir by means of a slave-girl. Abram and Sarai apparently did not consider this to be wrong, though it didn't turn out very well for them.
I am not defending Abram's actions here. Rather, I want to underscore the difficulty of living by faith. Abram had faith. He trusted God. Yet he had to figure out how to live in light of God's promise. From our perspective, it's easy to see that Abram made an unwise choice and that he should have waited for God's miraculous intervention. Yet, without the benefit of hindsight, Abram did what seemed best to him, with the full agreement of his wife.
How thankful I am for the authenticity of Scripture. The Bible doesn't teach us that living out our faith is easy. Rather, in the struggles of the major biblical characters, we catch a glimpse of genuine faith lived in the perplexing challenges of real life.
QUESTIONS TO CONSIDER:
Have you ever found yourself in a position like that of Abram and Sarai (not literally the same, but similar)?
Can you think of times in your life when you sought to be faithful to God but really didn't know what that meant? What did you do in these times? How did it turn out?
Are you tempted today to pursue a course that seems to be the best, even though you sense deep inside that it isn't right? Are you willing to bring this before the Lord?
PRAYER:
Gracious God, again I thank you for the honesty of your Word. Thank you for showing us Abram in his exemplary faith and in his fallible, human effort to live by that faith. If you can use people like Abram and Sarai in your plans, then you can also use me. What an encouragement!
Help me, Lord, to be wise as I seek to live out my faith. Guide me by your Spirit. Keep me from going in directions that seem right but miss the mark. May I live out my faith this day in my leadership and every part of life in a way that honors you and is consistent with your plan and purposes. Amen.
Abraham, Sarah and Hagar, imagined here in a Bible illustration from Bible Pictures with brief descriptions by Charles Foster, published in 1897, Philadelphia, PA. Licensed under Public Domain (in U.S.) via Commons.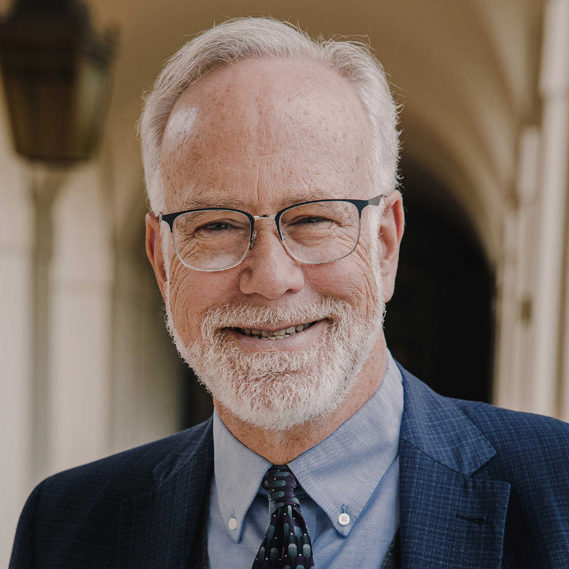 Dr. Mark D. Roberts is a Senior Strategist for Fuller's Max De Pree Center for Leadership, where he focuses on the spiritual development and thriving of leaders. He is the principal writer of the daily devotional, Life for Leaders, and the founder of the De Pree Center's Flourishing in the Third Third of Life Initiative. Previously, Mark was the Executive Director of the De Pree Center, the lead pastor of a church in Southern California, and the Senior Director of Laity Lodge in Texas. He has written eight books, dozens of articles, and over 2,500 devotions that help people discover the difference God makes in their daily life and leadership. With a Ph.D. in New Testament from Harvard, Mark teaches at Fuller Seminary, most recently in his D.Min. cohort on "Faith, Work, Economics, and Vocation." Mark is married to Linda, a marriage and family counselor, spiritual director, and executive coach. Their two grown children are educators on the high school and college level.