Yet you have made them a little lower than God,
+++and crowned them with glory and honor.
You have given them dominion over the works of your hands;
+++you have put all things under their feet.
Focus
We have lost our sense of what it means to be a little less than the angels and we are always coming up short of dominion over creation. But David's awe in God makes him speak with a certainty that it will be true. Awe in God's majesty gives us hope and clarity that while things may be dark now, they will not always be.
Devotion
In the last devotion, we find David coming to awe and peace when he considered the moon and stars in the sky. His conclusion was a resilient hope—like the athlete who thinks the team can win when their record is 0-6. Or the entrepreneur who knows her business plan is a great contribution to human flourishing but no bank believes in her. Or the person who has knocked and been knocked around by life and the world does not understand her, yet she keeps painting a picture of success. When we become in awe of God, we do not just see the present circumstances. We sing psalms of hope.
David says that we are a little lower than angels and crowned with glory and honor. But humanity knows its frailty. We know we haven't stood without condemnation since Genesis 3. We've been hiding behind trees and sewing fig leaves. None of us has a reputation worth bragging about. We are just less than the angels—but Noah struggled,  Abraham was inept at pleading with angels to save a city from destruction, Jeremiah tells us that the heart is wicked, and Malachi said we would rob God.
David also said we have dominion over our hands and all the animals are under our feet. But we run from spiders, fear lions and tigers, and would willingly give up our lunch box to bears if we could survive. We exert a lot of energy to have just a little dominion over animals when it seems that we simply could name them and they would obey.
It may seem like an error—but David is accurate because his awe is in God. The psalm is emphatic that the Lord, Our Lord, is excellent in all the earth. David is in awe that, while things are dark now and we do not get a full sense of glory and honor and dominion, there is still a hopeful expectation. David was in the dark and tending to sheep. But we know more clearly. We know and hope for the day where we won't struggle—where we are headed toward a renewed city, are converging on new hearts and everything we will do will be directed to God. We know this because our good shepherd is indeed the "Lord, Our Lord, how excellent is His name in all the earth." And when He is given a name above every name, we get the incorrupt inheritance. There will be a day where we won't worry about spiders, and all the work of our hands will be flawless also.
Reflect
What do you see around you that reminds you of human frailty and flaws?
What do you see within yourself that reminds you of your own frailty and flaws?
What does Jesus do to heal the flaws you see?
Act
Take some time and consider how seeing God clearly can give you hope for what can be. Write down how seeing God more clearly can affect your relationship with:
God
How you see yourself
How you interact with your neighbor
How you steward creation
Prayer
Thank you, God, for showing us glimpses of what can be. I need you, God, to bear the weight of my own frailties and the concern of others. But when you help me see you correctly, I have hope. Keep our eyes fixed on you, where we are certain that the hope of the kingdom may be realized on earth even as it is in heaven. Start with me, God. In Jesus' name, Amen.
Find all Life for Leaders devotions here. Explore what the Bible has to say about work at the unique website of our partners, the High Calling archive, hosted by the Theology of Work Project. Reflection on today's Life for Leaders theme can be found here: God Is Thinking of You
---
Subscribe to Life for Leaders
Sign up to receive a Life for Leaders devotional each day in your inbox. It's free to subscribe and you can unsubscribe at any time.
---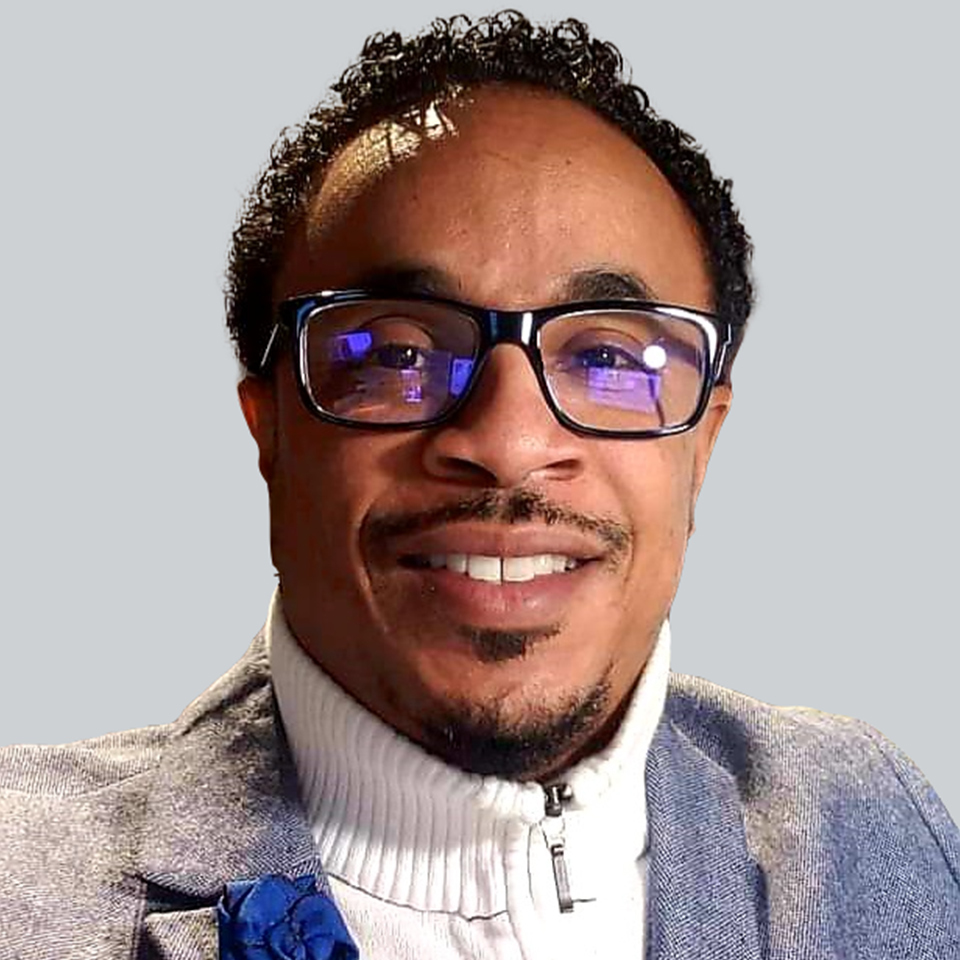 DeLano J. Sheffield is the Business Resource Specialist for Goodwill of MoKan where he connects to people on the fringes, training them to reach their full potential through learning and the power of work; he also is on the frontlines of the advances of the fourth industrial revolution and coaches leaders on diversity, inclusion, and accessibility. He began his career as an architectural engineer then went on to attend seminary. In every part of his life he finds ways to infuse theology into vocation, and strengthen practical connections of faith and daily activity. DeLano lives in Kansas City, Missouri.