The Word became flesh and made his dwelling among us. We have seen his glory, the glory of the one and only Son, who came from the Father, full of grace and truth.
Devotion
Yesterday I shared with you one of my favorite chapters of Scripture, Ecclesiastes 3, as we explored the fact that our work so often seems like toil. Today I want to share with you one of my other favorites: John 1, a chapter that helps us begin to understand the remedy for the hopelessness of Ecclesiastes.
The first chapter of the Gospel of John doesn't begin like any of the other Gospels. Matthew roots the coming of Jesus in the history of Israel. Mark jumps right into the story. Luke prefaces his work with a dedication to his Gentile reader, Theophilus. John, though, takes us up into the heavenlies—into the inner life of the Trinity, especially the Word who was with God in the beginning and made all things (John 1:1-3).
And then, as the chapter goes on, we hear the most amazing thing: that the heavenly Word who created the world has entered it. Every year, when I hear the Festival of Nine Lessons and Carols broadcast on the radio from King's College in Cambridge, I thrill when they get to the final lesson; in an impeccable British accent, the Provost of King's College intones, "St. John unfolds the great mystery of the Incarnation" and then begins to read this passage.
It's impossible to comprehend how an eternal, all-powerful God could live and breathe and walk among us as a human being, but Scripture tells is that it is indeed so. Jesus has, in the powerful translation from The Message, "moved into the neighborhood." And that makes all the difference, more than we could ever imagine.
In Letters to Malcom, published posthumously, fantasy author and theologian C. S. Lewis writes beautifully about this: "In the Incarnation God the Son takes the body and human soul of Jesus, and, through that, the whole environment of Nature, all the creaturely predicament, into His own being.. . . [L]ocality, limitation, sleep, sweat, footsore weariness, frustration, pain, doubt, and death, are, from before all worlds, known by God from within."
Jesus Christ knows our toil—the toil the Preacher complained about in Ecclesiastes—because he too has lived it. He too has experienced it. He too has suffered, and he has triumphed over that suffering. Consider that as you go about your work today.
Reflect
What do you think about the fact that God truly became a human being in Jesus Christ?
How would really believing that, with both mind and heart, change how you approach your daily work?
How can you offer up the toil of your work to Christ?
Act
Think today about some aspect of toil that characterizes your work—perhaps an overabundance of deadlines, or coworkers who are difficult, or a task that is hard to do, or a bad boss. Imagine that Christ is there in the toil with you, and pray for his assistance and grace in the situation.
Prayer
Lord, thank you for "moving into the neighborhood." Thank you for knowing me, and my work, from within. Thank you for suffering all that you suffered, all the "creaturely predicament," because you love me so much. Guide me now in what I say and do, so that I can share your love and grace with others. Amen.
Find all Life for Leaders devotions here. Explore what the Bible has to say about work at the unique website of our partners, the Theology of Work Project's online commentary. Reflection on today's Life for Leaders theme can be found here: God Works Relationally .
---
Subscribe to Life for Leaders
Sign up to receive a Life for Leaders devotional each day in your inbox. It's free to subscribe and you can unsubscribe at any time.
---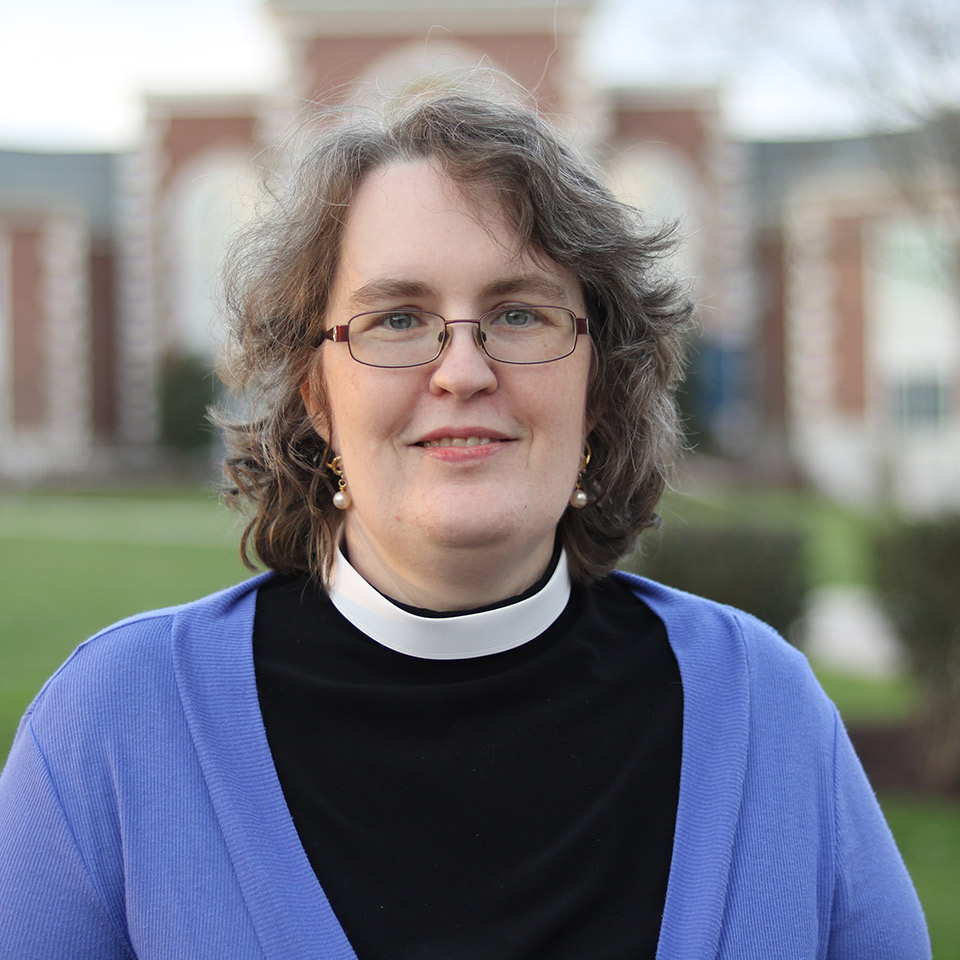 Jennifer Woodruff Tait (PhD, Duke University) is the editor of and frequent contributor to Life for Leaders. She is also the managing editor of Christian History magazine and web editor for the Theology of Work Project, and a priest in the Episcopal Church. She has written a book of poetry, Histories of Us. Jennifer lives in Berea, Kentucky, with her husband, Edwin, and their two daughters.
Click here to view Jennifer's profile.