After this the Lord appointed seventy others and sent them on ahead of him in pairs to every town and place where he himself intended to go.
Focus
As he engaged in his messianic ministry, Jesus wasn't just a preacher and healer. He was also an organizer. We see this in Luke 10, for example, where Jesus carefully organized the "advance teams" he sent out to the towns he intended to visit. The example of Jesus reminds us not all works of the kingdom of God are dramatically miraculous. We can use our gift of organization to honor God and to advance his work in the world.
Today's devotion is part of the series Following Jesus Today.
Devotion
In yesterday's devotion we focused on Jesus the Planner. Today I'd like to reflect with you on Jesus the Organizer.
Jesus's actions in Luke 10:1 remind me of what candidates for public office do. When they have a plan to campaign in a certain city, for example, they send an advance team to that location. The advance team is responsible for the details of what happens when the candidate visits, such as the location for events, the people to meet, the invitations for the events, and so forth. Good advance teams make sure, for example, not only that there are locations for the candidate's speeches, but that these locations reflect well on the candidate. It would not be good, for example, if a candidate gave a speech in a large venue that was only half-full. It's usually better to find a small venue that guarantees a standing-room-only crowd.
When Jesus sent out 70 of his disciples to the towns he intended to visit, I doubt he was worried about the sizes of the crowds that would welcome him. He had no trouble drawing multitudes, after all. But Jesus did pay attention to several crucial details of the work of his advance teams. He sent them out in pairs (Luke 10:1). It's likely that he sent them to specific towns (10:1). He instructed them to pray for more "laborers" for his "harvest" (10:2). He warned them that they would might very well face opposition (10:3). Jesus told his representatives to travel light and to accept hospitality from people in the towns they visited (10:4-8). While in those towns, his disciples were to "cure the sick" and proclaim the nearness of the kingdom of God (10:9). If they were not welcomed by the townspeople, they were to wipe the dust off of their feet as they left (10:11).
Jesus, in addition to being a planner, was also an organizer. He didn't just send people out and wish them Godspeed. Rather, he organized their efforts and gave specific instructions for what they were to do and not do.
I expect that a good bit of Jesus's organizational capability was developed through his work as a craftsman and businessman. During his apprenticeship with his father and his time running the family business, Jesus needed to organize his work, his schedule, and possibly the work of his employees. Building things with excellence required careful planning and execution. Jesus seems to have been accomplished at both.
Why spend a day's devotion on Jesus as an organizer? I have two main reasons. First, Christians often over-spiritualize Jesus, taking seriously his divine nature but minimizing his human nature. It's important for us to remember that Jesus was fully human and did many of the things human beings do, like organize stuff.
Second, it's also good for us to remember that Jesus spent the majority of his working life as a craftsman who ultimately ran a small business. (I'm assuming that his earthly father died at some point and Jesus took over for him.) Not only does this memory help us see Jesus accurately, but also it implicitly affirms the work we do that is less spectacular than healing the sick or casting out demons. You may not be doing the dramatic works of the kingdom very often, but, if you're an organizer, if you are good at helping things get done efficiently and effectively, then you are rather like Jesus. Therefore, you can do the things you're good at both in imitation of our Lord and for his glory.
Reflect
How do you envision Jesus doing his work as the messiah?
Do you think Jesus was an organizer? If so, why? Can you think of any other passages in the Gospels that confirm this view of Jesus?
Do you see your "ordinary" work as something you can do for God's glory? Why or why not?
Act
Do something "ordinary" this week as an act of worship.
Pray
Lord Jesus, as I reflect on this passage from Luke, I'm impressed by what I read between the lines. You had clearly developed a plan for your traveling ministry. You had put together a team of people who could prepare the way for you. You figured out how best to deploy them and prepare them.
I suppose I shouldn't be surprised by any of this. But in a way I am. I forget what it must have taken for you to be an effective craftsman and small business owner. I can focus so much on your miraculous work that I fail to take seriously your "ordinary" work. (I put "ordinary" in quotes, Lord, because I know that all work, when done for your glory, is anything but ordinary.)
Help me, Lord, to see you more clearly, to know you in truth and not just in my imagination. Help me to see my life as a reflection of your life. Teach me to do my work for your sake and for your glory. Amen.
---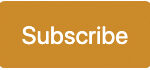 Sign up to receive a Life for Leaders devotional each day in your inbox. It's free to subscribe and you can unsubscribe at any time.
Find all Life for Leaders devotions here. Explore what the Bible has to say about work at the unique website of our partners, the Theology of Work Project. Commentary on today's Life for Leaders theme can be found here: Prayer, Peace, and Order Are Needed at Work as in Church (1 Timothy 2:1–15)

---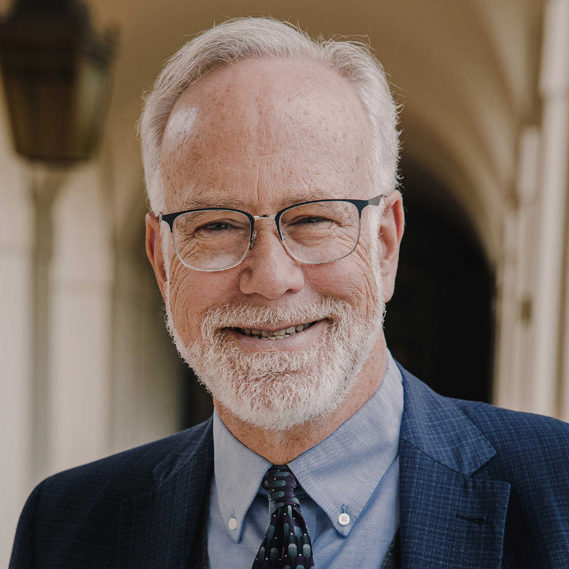 Dr. Mark D. Roberts is a Senior Strategist for Fuller's Max De Pree Center for Leadership, where he focuses on the spiritual development and thriving of leaders. He is the principal writer of the daily devotional, Life for Leaders, and the founder of the De Pree Center's Flourishing in the Third Third of Life Initiative. Previously, Mark was the Executive Director of the De Pree Center, the lead pastor of a church in Southern California, and the Senior Director of Laity Lodge in Texas. He has written eight books, dozens of articles, and over 2,500 devotions that help people discover the difference God makes in their daily life and leadership. With a Ph.D. in New Testament from Harvard, Mark teaches at Fuller Seminary, most recently in his D.Min. cohort on "Faith, Work, Economics, and Vocation." Mark is married to Linda, a marriage and family counselor, spiritual director, and executive coach. Their two grown children are educators on the high school and college level.