If you read Nada Jones's résumé, you'd think she was doing specifically what God placed her upon this earth to do. Her calling, which marries her passion of empowering women—both in the developing and developed world—and her love for entrepreneurship, fashion, and storytelling, seems to fit her like a glove. But the fusing of her passions and experiences didn't happen until recently, when Nada was in her middle-aged years. As we'll see, Nada's calling didn't happen right away but came about through a lifetime of exploration, introspection, personal development, and struggle.
Ever since Nada's childhood, she felt drawn to her four-part passion for women, entrepreneurship, fashion, and storytelling. She was born in Egypt but soon moved to Colorado as a toddler. She had read about rampant socioeconomic inequalities, which gave her a passion to make a difference in developing nations, especially with women. And storytelling was just a natural part of who she was. These passions started to solidify into callings while she was in college, and so she set off in pursuit of a career that would best facilitate such a life.
Upon entering the workforce, Nada felt bound for either the fashion world, with a focus on marketing, or for work helping women in developing countries. She ended up going down the former path, since, she says "the doors to marketing jobs kept opening up." She spent nearly a decade working her way up the ladder, until she eventually got promoted to a prestigious position in a corporate organization. These experiences were, in her words, "a breeding ground for entrepreneurship," and further fueled her interest in small business. And the advertising world was also a perfect venue for her to gain the mindset and tools to become a storyteller.
Nada's calling didn't happen right away but came about through a lifetime of exploration, introspection, personal development, and struggle.
Yet Nada felt torn about her career decisions at this point. "I wasn't working in fashion or in the developing world," she remembers, lamenting the fact that her marketing career didn't touch these aspects of her calling. "I felt like I was just accepting the opportunities that were in front of me, rather than seeking my own," she says. So, she boldly transitioned from advertising and went to Prague to work with a group of women artists and designers. There, she used her business and corporate expertise to help these women grow their local businesses. This short gig was more reflective of her calling, but she still felt like she wasn't making a difference in the lives of those in need.
Her next career move, which continued the trajectory she began in Prague, was a classic bootstraps hustle. She then returned to New York to co-found a platform for fashion and lifestyle products and the women that make them. (Remember, this was a time before Amazon—when brick-and-mortar stores were all that existed—and before Etsy—when local boutiques were truly local.) "I loved it," Nada says. Her corporate and marketing experience, her interest for fashion and serving women, and the entrepreneurial trajectory were all there. Her passions and callings were converging more and more.
After doing this for close to a decade, her career made another shift. Leaving behind her online retail and wholesale business, Nada began consulting and educating women entrepreneurs. She did this by co-writing a book to help budding entrepreneurs start and grow their small businesses, leading educational workshops, and organizing conferences with women entrepreneurial leaders. These were all natural outgrowths of her career trajectory, yet Nada still felt as if she could do more.
All throughout these years of marketing, then online sales, then consulting, she still felt the call to serve the less fortunate in the developing world. "How am I making a difference?" was the question that nagged at her. "I wanted my calling to be the place where my greatest joy and the world's greatest need met," she shares. Nada felt as if God had placed in her this strong desire—and at such a young age—of integrating her love of entrepreneurship, fashion, and storytelling with her passion to help women in developing countries. And yet she had worked for decades and had made numerous career moves, but still didn't feel as if those passions were integrating. "My calling still felt bifurcated from my career."
"I don't feel like I've arrived. In fact, I'm just getting started in a lot of ways."
It was near this time that the serendipity of God seemed to intervene. In 2016, after pairing up with a likeminded friend, she co-founded Project Raiz, a social impact trip that connects U.S. designers with artisans in Swaziland and Mozambique to expand the global marketplace. She also launched LIBERTY, a multi-media platform that inspires and equips an entrepreneurial life for women. This was it. This was when things really clicked into place. "This was the marrying of my passions," she shares. "I was helping empower women in developing countries with my entrepreneurial experiences and skills." And all this didn't arrive until her midlife.
While Nada seems to have finally settled into the fruition of her calling, nearly three decades after initially discerning the call, she shares how difficult this waiting period was. "I had a lot of pain, lots of moments of 'why?'" she says. "Why would you call me to this, God… without [my calling] being realized for so long?" She shared about the ebbs and flows of her emotions—how this waiting took tenacity, some blind faith, and many times bouts of anger. But now, in retrospect, she realizes that this waiting period was a time of refinement. "God was refining me so that I could play a part in this task God was calling me to," she says. "I was becoming something so that God could use me." Nada had to acknowledge that, even though she may have felt ready when she was younger, she really wasn't actually ready until recently to live into this calling. She had to be refined first, and for her, that required decades of waiting, experimenting, and being faithful.
"I just turned fifty," Nada says. "If you had talked to me five years ago, the marrying of my passions and calling wasn't a reality." Feeling as if she's living into her calling is new for her. Despite this fact, Nada says, "I don't feel like I've arrived. In fact, I'm just getting started in a lot of ways." And what's more, the person she's become, the mindset she's adopted—which took nearly five decades to achieve—is almost perfectly encapsulated on the website of her newest venture: "Considering what's possible and pursuing your calling doesn't end at thirty-five, in fact, that's when the need for flexibility and purpose are heightened." These words are a powerful reminder that your calling doesn't always—and doesn't have to—happen right away.
---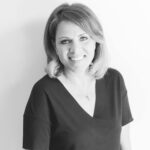 Nada Jones spent the last 17 years working with creative, entrepreneurial women, co-authoring a book on the subject, organizing ltdLIVE conferences, ltdWORKSHOPS and conducting hundreds of interviews for the ltdBLOG for entrepreneurial women. Prior to living the entrepreneurial dream, Nada launched her career in communications working for some biggies like Estee Lauder, Bloomingdales, Carolee, Nike and Patagonia.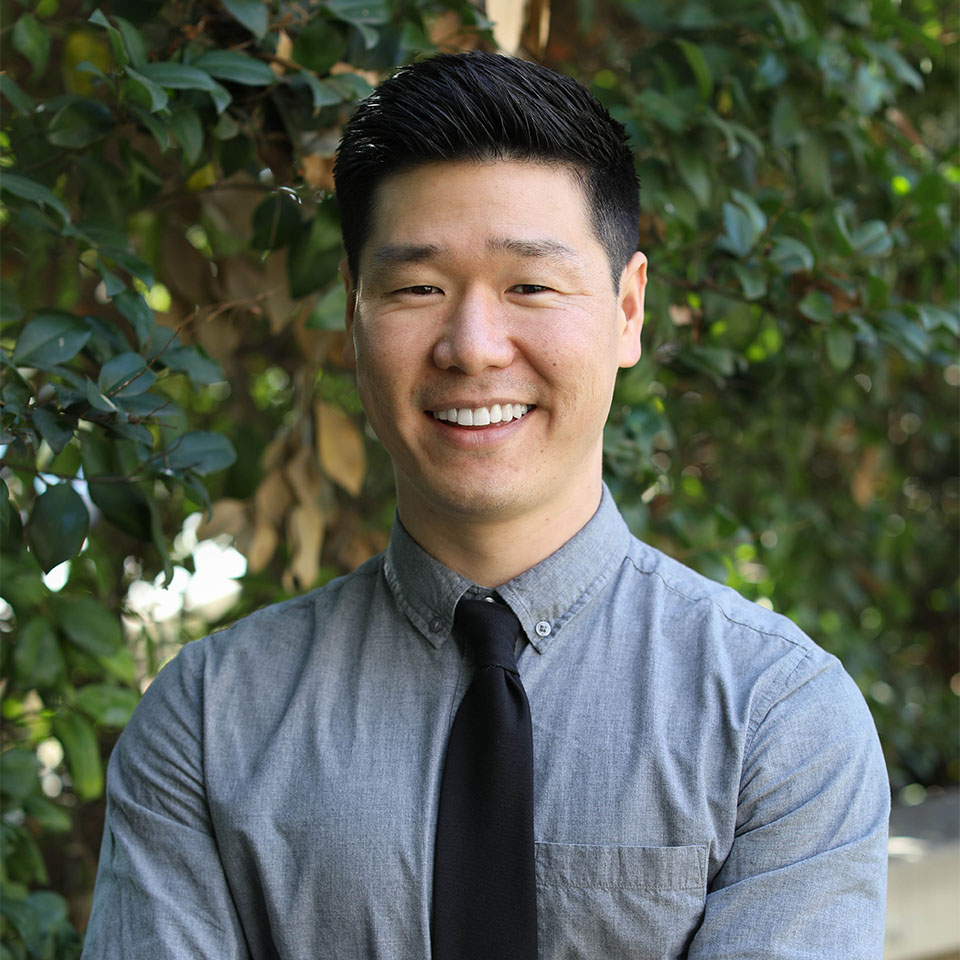 Paul Matsushima is the operations manager for Fuller's De Pree Center for Leadership. He is the author of Thank You Very Mochi, a children's book about preserving family culture and traditions, and writes for Inheritance Magazine. Paul holds a Master of Theology from Fuller.
Click here to view Paul's profile.