The Lord God took the man and put him in the Garden of Eden to work it and take care of it.
Focus
God called Aaron, brother of Moses, to bless the people of Israel, saying "The Lord bless you and keep you." God called Adam to care for creation in a similar way: exercising our human stewardship over the created world in a way that reflects the loving, caring, blessing we seek from God for ourselves, and which is demonstrated in the servanthood of Christ.
Devotion
It's been more than forty years since I graduated from high school and last sang in high school chorus. Although I have vague memories that we performed a Beatles medley one year, and a Beach Boys medley another year, I've forgotten nearly all the details of those four years of singing. Yet one piece still sticks in my memory: a benediction we sang every year at commencement. The song was surprisingly religious for a public high school. It began with the words, "The Lord bless you and keep you. The Lord make his face to shine upon you."  Despite all the years that have passed, the words and melody still pop into my mind from time to time. I even remember a bit of the tenor part on the repeated line: "And give you peace." As you may realize reading these words, the song is a blessing. It ends with the line, "The Lord be gracious, gracious unto you" (followed by a many-fold "Amen").
Although I recognized the song in high school as having a clear religious reference, it was a few years before I knew the specific passage that inspired it. It comes from the words that God commanded Aaron (brother of Moses) and his sons to use as a blessing for the people of Israel in Numbers 6:22-26. As a high school student singing mostly to strangers, I don't think I appreciated what a wonderful blessing these words were. Now I would feel deeply moved to have somebody speak that blessing over me.
Many more years passed before I learned another important aspect about the passage from which that song came, and one of the important Hebrew words it uses. The Hebrew word translated as "keep" in most English translations of Numbers 6:24 is shamar. The same word is also used in Genesis 2:15 to describe God's purposes for Adam in his care for creation: "The Lord God took the man and put him in the Garden of Eden to work it and take care of it." Here, the NIV uses 'take care of" to translate shamar. The NAS uses the translation "tend": "Then the Lord God took the man and put him in the Garden of Eden to cultivate it and tend it." The KJV translation of Genesis 2:15 sticks with "keep": "And the Lord God took the man, and put him into the garden of Eden to dress it and to keep it."
However it is translated, the point remains: humankind is supposed to care for God's creation with the same caring and tending—the shamar sort of keeping—with which we desire God to care for us, and the way Aaron called upon God to care for the people of Israel. Our care for creation should bless creation even as we seek God's blessing-care for us.
I ponder this because I have heard the Genesis 1:28 passage, which assigns to humankind the rulership over creation, as a justification for exploiting nature. Yet the passages preceding and following Genesis 1:28 make it clear that human rulership over creation is a mandate to serve, rather than to exploit. Genesis 1:27 reiterates in threefold repetition that humans are God's image-bearers, and it is in this context of being His image-bearers that we are assigned stewardship over creation. We must then ask what that rule or stewardship should look like. And while scripture is full of descriptions of God's care for his creatures (I think for example of Psalm 104), our most complete understanding of what authority in the image of God looks like comes from Jesus, who is often described as a servant-ruler:
Who, being in very nature God, did not consider equality with God something to be used to his own advantage; rather, he made himself nothing by taking the very nature of a servant, being made in human likeness. And being found in appearance as a man, he humbled himself by becoming obedient to death—even death on a cross!" (Philippians 2:6-8, NIV).
If in our understanding of Genesis 1:28, we somehow miss Genesis 1:27 and the understanding that our authority should be exercised as God's image-bearers—an authority which Christians should explicitly understand in the context of the imitation of Christ—Genesis follows this up just a few sentences later (Genesis 2:15), explaining how Adam was to keep the garden. Cal DeWitt's explanation of the meaning of shamar and its implications to creation care provide a good summary of this.
The word "keep" is the Hebrew word shamar, which means a loving, caring, sustaining kind of keeping. This word is used in the Aaronic blessing, "The Lord bless you and keep you" (Num. 6:24) When we invoke God to keep us, it is . . . that God would keep us in all of our vitality, energy and beauty. . . .  It is the kind of rich and full keeping that we should bring to God's garden, his creatures and to all of Creation. As God keeps his people, so should people keep Creation.
—From Calvin DeWitt, "Seeking to Image the Order and Beauty of God's 'House': A Scriptural Foundation for Creation-care" in Creation-Care in Ministry: Down-To-Earth Christianity, ed. W. D. Roberts and P. E. Pretiz (Wynnewood PA, Aerdo, 2000) 9-24.
Reflect
If you have ever had a blessing spoken over you, ponder what that was like and what it meant. What were the intentions or hopes of the one speaking that blessing?
What comes to mind when you ponder how God desires his creation to be blessed and cared for? What examples have you seen among God's people of good loving care for nature (God's created world)?
Ponder several ways in which your actions in this coming week could have the impact of blessing creation. You might consider picking up trash from a field, the woods, or along a river, or perhaps planting a pollinator-friendly patch of lawn or garden.
Act
Pick one of the ideas that came to mind in the final "reflection" above. Put it into practice this week.
Pray
Lord, thank you for the ways that you care for and keep me. Even in a world full of sin and violence—even despite my own sin—you are a loving, sustaining, caring creator. I am always in your care, even when I am not thinking about it (which is all too often). I consider the authority of creation that you have given to your image-bearing humans to be a wonderful gift but also a tremendous responsibility—one we have often abused. Help me to care for and keep your created world in a way that reflects your loving care for me. Amen.
Banner image by Skylar Zilka on Unsplash.
Find all Life for Leaders devotions here. Explore what the Bible has to say about work at the unique website of our partners, the Theology of Work Project's online commentary. Reflection on today's Life for Leaders theme can be found here: Fruitfulness/Growth (Genesis 1:28; 2:15, 19-20).
---
Subscribe to Life for Leaders
Sign up to receive a Life for Leaders devotional each day in your inbox. It's free to subscribe and you can unsubscribe at any time.
---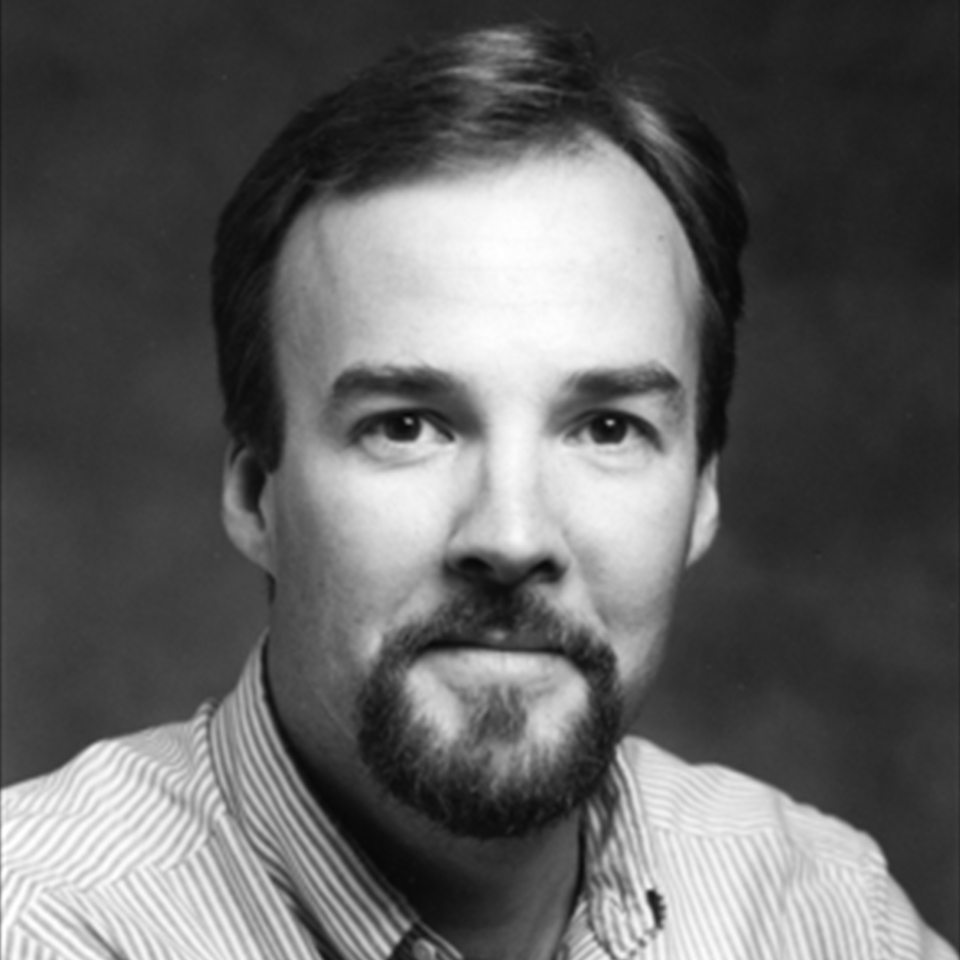 Matthew Dickerson's books include works of spiritual theology and Christian apologetics as well as historical fiction, fantasy literature, explorations of the writings of C.S.Lewis and J.R.R.Tolkien, and books about trout fishing, fly fishing, rivers, and ecology. His recent books include: Disciple Making in a Culture of Power, Comfort, and Fear and The Voices of Rivers: Reflections on Places Wild and Almost Wild. He was a 2017 artist-in-residence at Glacier National Park. He lives in Vermont with his wife, dog, and cat, not far from three married sons, and is an active member of Memorial Baptist Church. Matthew is also a professor of computer science at Middlebury College in Vermont.