Look and see, there is no one at my right hand; no one is concerned for me.  I have no refuge; no one cares for my life.
Psalm 142:4
There are times in leadership when we find ourselves isolated.  Sometimes we find ourselves there of our own making.  We've had to make some hard decisions with which everyone else strongly disagrees, and we feel alone.  Sometimes it's the result of others' actions.  We find ourselves marginalized politically or even have our organization "right-sized" out of existence.  Where once we had colleagues and superiors who supported us, we now find ourselves isolated.  As the Psalmist prays in today's text: "Look and see, there is no one at my right hand; no one is concerned for me.  I have no refuge; no one cares for my life."
Somewhere along our leadership journey we all find ourselves here.  What encourages me is that the Psalmist understands this the experience and gives voice to our situation in prayer.  Psalm 142 recalls David's experience of being driven into the wilderness by his predecessor, King Saul.  As a young man, already marked out as the next king, David had served Saul faithfully in his court.  As time went on, Saul's inner demons and David's military successes and popularity resulted in David becoming a marked man.  Saul's obsession with removing David as a threat to his rule drove David into the wilderness, into isolation and exile (see 1 Samuel 16-24).
In that narrative context, the psalmist teaches us to pray our own experiences of abandonment.  In the face of rejection and even the threat of violence, we are taught to pray.  Complicating matters further, we often experience not only the rejection of others but also the absence of God at the same time.  Rather than feeling God's encouraging and sustaining presence, we feel that God too has abandoned us.  "I have no refuge" is a poignant prayer for David, since in a more triumphant moment, he had declared: "The LORD is my rock, my fortress and my deliverer; my God is my rock, in whom I take refuge" (Psalm 18:2).
So the Psalmist teaches us to turn to God in faith: "I cry to you, LORD; I say, 'You are my refuge, my portion in the land of the living'" (Psalm 142:5).  In precisely the darkest moments and locations of our experience, our faith is meant to be exercised in prayer.  Exactly when "I have no refuge … I say, 'You are my refuge.'"
Like David, we will all have experiences of the absence of God and abandonment by those closest to us, even while we are attempting to faithfully pursue our God-given vocation of leadership.  There will come a time when there is "no one" and "no refuge" left.  But strangely, despite all appearances, that very time and place is God's gift, because that's the soil where faith is planted.  When all sight is gone – the sight of encouraging friends and of God's presence – faith awaits the chance to be planted and bear fruit.
In addition to learning to pray faithfully, the Psalmist also reminds us that David learned to act faithfully toward Saul even while he was being hunted by him.  By referencing David's experience in the cave, the Psalmist recalls for us David's encounters with Saul during one of Saul's expeditions to kill him (I Samuel 24).  David had the opportunity to kill Saul and become king in his place but refused to do so.  Instead, he continued to support Saul's rule, even at the cost of his own calling and even his own life.  It was a remarkable demonstration of faithfulness in the face of evil.  When confronted by David with his action, Saul himself acknowledged as much: "You are more righteous than I; for you have repaid me good, whereas I have repaid you evil" (I Samuel 24:17 NRSV).
In the wise words of my friend Don Flow, David was willing to "disadvantage himself to the advantage of another … the very distinctive and authentic witness of Christian leaders today."  May we learn to faithfully pray and live in the same way.
Something to Think About:
When have you felt isolated and abandoned in your leadership?  How have you responded to God in those times?
Something to Do:
Take some time to reflect on whether you are willing to disadvantage yourself to the advantage of others.   What might that look like this coming week?
Prayer:
Lord Jesus Christ,
We are grateful that you know us in every aspect of our life and leadership.  You know what it is like to be alone and forsaken, by God and by your friends and co-workers.
Help us to turn to you in our darkest places and times.  When there is no one else and no place else to turn, may we, by your Spirit, turn to you.
We ask in your name, Amen.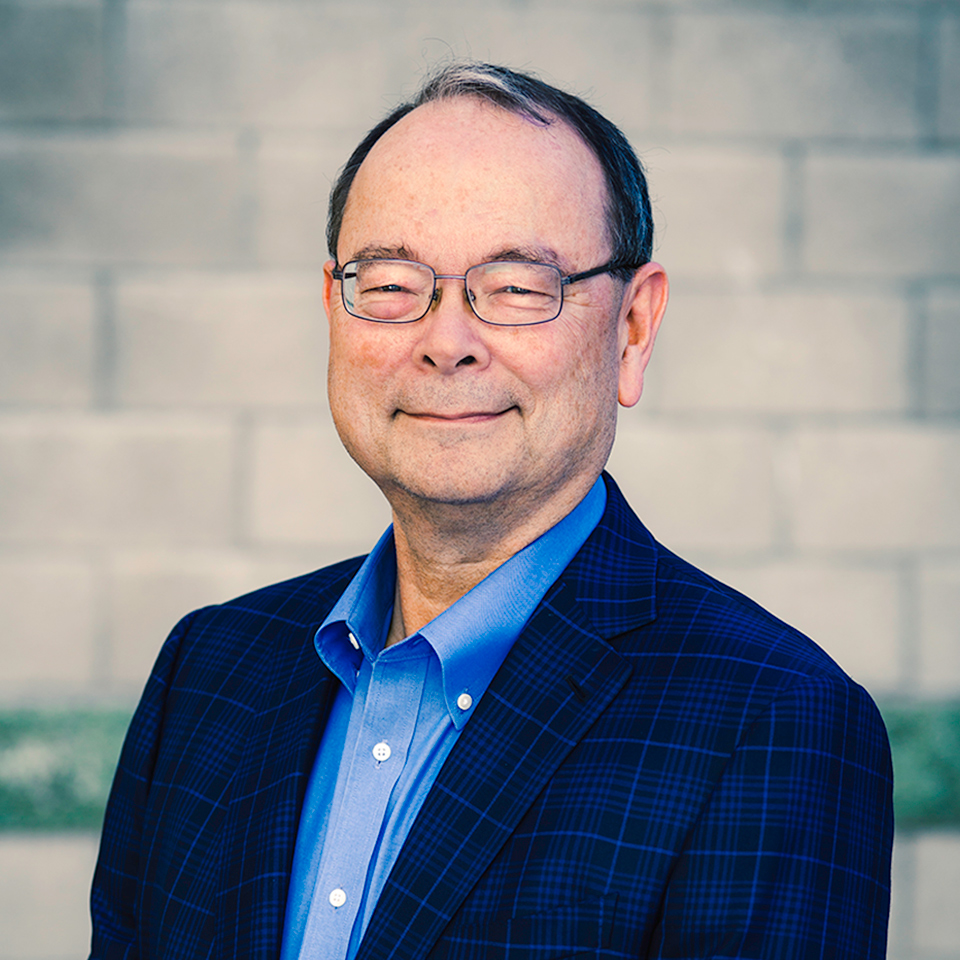 During his adult life, Uli Chi has lived and worked in the intersection between business, the academy and the church. He has had the privilege of serving as past Board Chair of Regent College in Vancouver, BC, as current Vice Chair of the Board of the Max De Pree Leadership Center at Fuller Seminary, and as current Chair of the Executive Committee of the Center for Integrity in Business at Seattle Pacific University. He has also been involved in all aspects of local church leadership, including as a member of the adult ministries team's teaching faculty at John Knox Presbyterian Church in Seattle.
Click here to view Uli's profile.