Don't burn out; keep yourselves fueled and aflame. Be alert servants of the Master, cheerfully expectant.
I have a two-year-old grandson named Jayden. Recently, my wife and I had him for an overnight at our home. It was delightful. Still, we quickly realized that, contrary to appearances, we were outnumbered. Despite there being two of us and only one of him, we felt outmatched. Jayden clearly had more energy than both of us put together! The glory and energy of someone fulfilling their vocation as a two-year-old was on full display for us to see. Being a child came naturally (and seemingly effortlessly) for him. For us, however, being grandparents required attentive and deliberate energy. Not that we did our work begrudgingly, of course – we love him dearly, and were glad to do it. Nevertheless, effort it was, and energy it took.
Perhaps I'm stating the obvious, but all work demands effort. Foundational to the promises we make as leaders is that we will give the energy our work requires, even when we feel outmatched and outnumbered. For that reason, I am grateful that the leadership vow from my Presbyterian tradition begins with the question, "Will you seek to serve the people with energy?" While I took that vow as a church leader, the question is equally applicable to other leadership contexts, including, by the way, that of being grandparents!
Jesus tells several stories about accountability for his followers. Some scholars call them the Parousia Parables (see for example, Luke 12:35-48). They address questions of how we are to live in the time between Jesus's ascension and his return. Luke 12:35 provides a summary of their teaching, "Be dressed ready for service and keep your lamps burning." (NIV) These striking images of attentive and sustained effort recur throughout the New Testament as a reminder of the need for deliberate and persevering energy in our work as servants of Jesus. They are doubly important for those of us in leadership, who are his lead servants. Our text today picks up their imagery, and offers some practical instruction and encouragement to all of us who would lead in the Way of Jesus.
First, "Don't burn out." A wise friend once told me that business is a marathon, not a sprint. Our modern obsession with short-term results has resulted in unprecedented levels of burn-out, both among leaders and their followers. Many organizations require people to be "all in, all the time". But, what would it mean for us to think really long-term? What should we expect of ourselves and those we lead, if we have a hundred-year planning horizon for our work? For those of us who are seeking to be followers of Jesus, this question is even more difficult, since our work often appears insignificant (like a mustard seed) and its effects hidden (like leaven). It's easy to wonder whether we are making any difference at all and to be tempted to throw in the towel. Not surprisingly, this has been a challenge from the early days of the Church. We need to be reminded, again and again, to take the long view. We are in a marathon that, for the church at least, is measured in thousands of years. (2 Peter 3:8)
Second, "Keep yourselves fueled and aflame." How do we nurture and sustain energy for our work when its demands make us susceptible to "burn out"? The good news is that we have a wealth of resources in the form of spiritual practices that make a real difference. As an example, researchers at Duke University have studied burn out among physician and nurses, which are at alarming levels. They found that focusing on what is good, on expressing gratitude, and on cultivating awe, makes a demonstrable difference in reducing stress and fatigue among clinicians who are on the frontlines of health care. Practicing positive spiritual disciplines can indeed "recharge our batteries", keeping us "fueled and aflame".
Finally, "Be alert servants of the Master, cheerfully expectant." Jesus's Parousia Parables direct our attention to what is right in front of us, even as we eagerly anticipate what is yet to come. But, how does the hope of Jesus's return as the Lord of our work provide energy for the present? The Apostle Paul concludes that the promise of our resurrection when Jesus returns, reminds us that our "labor in the Lord is not in vain." (1 Corinthians 15:58b) Our leadership work in the present – however seemingly insignificant and even secular in context – when done for the glory of God and for the common good, matters to God and will endure forever. As such, it is worthy of our most solemn promise, the vow to serve that work with energy.
Something to think about:
What would it mean to take a hundred-year view of your work? What would you do differently? How might it shape what you expect of yourself and of those whom you lead?
Something to do:
At the end of your day, write down three (3) good things that have happened today. (Researchers at Duke University have found this practice, when done for fourteen consecutive days, significantly reduces people's sense of stress, fatigue, and burnout.)
Prayer:
Lord Jesus Christ,
Thank you for your example of faithfulness – of staying alert, fueled and aflame with the Spirit – in doing the work the Father gave you to do. Thank you for the gift of the Holy Spirit, who provides us the desire to follow you and empowers us to do so. And, thank you for the many Spirit-inspired practices which give us simple ways in which to stay alert and cheerfully expectant.
Infuse our life and work with your strength and energy. We ask in your Name. Amen.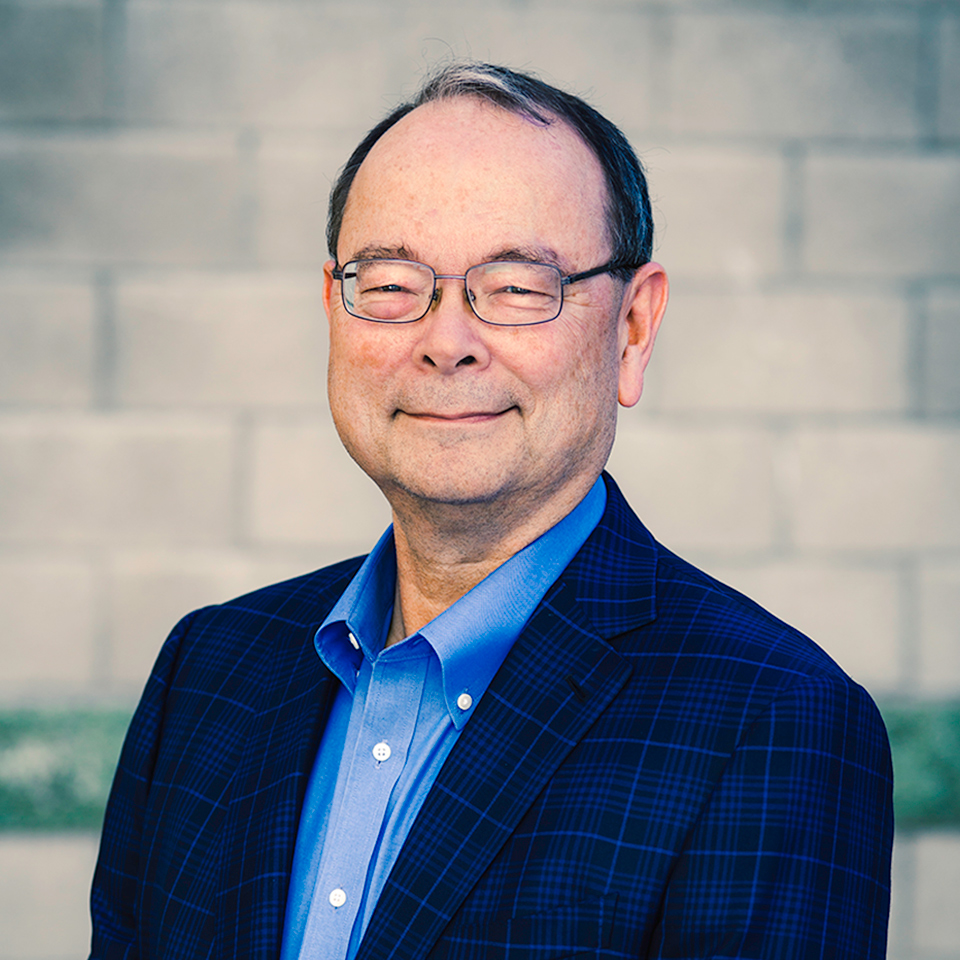 During his adult life, Uli Chi has lived and worked in the intersection between business, the academy and the church. He has had the privilege of serving as past Board Chair of Regent College in Vancouver, BC, as current Vice Chair of the Board of the Max De Pree Leadership Center at Fuller Seminary, and as current Chair of the Executive Committee of the Center for Integrity in Business at Seattle Pacific University. He has also been involved in all aspects of local church leadership, including as a member of the adult ministries team's teaching faculty at John Knox Presbyterian Church in Seattle.
Click here to view Uli's profile.