Paul, Silvanus, and Timothy, To the church of the Thessalonians in God the Father and the Lord Jesus Christ: Grace to you and peace.
This is the fourth installment in the Life for Leaders devotional series I'm calling: "Life in Lockdown." You can find the other devotions in this series here.
In yesterday's Life for Leaders devotion, we considered Paul's creative use of technology to nurture churches he had planted but from which he was physically separated. We saw that Paul adopted the technology of letter writing in order to do what nobody had done before. Though we can take his creativity for granted, what Paul did was quite innovative for its time.
Yet, Paul was not merely creative in his use of letters. He was also critical. I don't mean he said negative things about letters. Paul was critical in the sense that his used his critical faculties to think carefully and theologically about how he communicated through letters. I spent years of my life studying this very thing, which was a central thesis of my doctoral dissertation. Let me cite a few examples of Paul's effort that might encourage you:
Paul's opening greeting was unique. Whereas first-century letters would open with "Greetings" (chairein in Greek), Paul began with "Grace [charis in Greek] and peace [following Hebrew custom]." Paul's language reflected his distinctive, gospel-centered theology.
Paul imitated and expanded the traditional opening mention of the gods. His initial prayers underscored the point that the churches founded by Paul were not really his churches. They were God's churches, built on God's grace in Christ.
Paul was exceptionally open in his letters about his own feelings. We take this for granted in our culture, but what Paul did was unique. His choice to be vulnerable reflected both his core theology about who Christ was and what Christ had done.
Paul used his letters as substantive teaching tools. He didn't just pass along news (as was common in personal letters) or make authoritative pronouncements (as in official letters). Rather, Paul went to great lengths to help his churches grow in their understanding and experience of Christ.
Paul, though comfortable using his apostolic authority when necessary (as in his letter to the Galatians), bent over backwards to include his converts as equal brothers and sisters in the church and partners in his mission. Moreover, even when he was the primary writer of a letter, he made sure to include his co-workers as co-writers.
So much more could be said here, of course, but you don't want to read my 200-page dissertation in this devotion. The point I want to make is that Paul did not simply use technology unthinkingly. Rather, he used technology both creatively and critically, finding ways to do with letters what had not been done before. (For a creative and critical use of technology, next week my colleagues Michaela O'Donnell Long and Tod Bolsinger will be featured in a De Pree Center webinar on "Leading in Uncharted Territory." Click here for more information.)
For us, the implications are clear. As we utilize the various technologies that are available to us, we should think carefully about how best to use them. What might it mean to send an email as a follower of Jesus? How might a Christian engage with others on Facebook? What difference does our faith make when it comes to a Zoom video conference? In Monday's Life for Leaders devotion I will share a few ideas about these things. For now, let me invite you to reflect on your use of technology in light of your faith.
Something to Think About:
What about Paul's use of letters strikes you as significant?
Do you use any communication technology in a way that is distinctive because of your Christian faith? What difference does your faith make?
Have you seen other Christians using technology in a way that reflects genuine faith—or, in your opinion, in inconsistent with our faith?
Something to Do:
As you think about how you use technology, can you imagine doing something different because of your faith? If something comes to mind, experiment with this. You might also want to speak with your small group or a Christian friend about this.
Prayer:
Gracious God, again we thank you for the example of Paul, for his creative and critical use of technology in his work. Help us to be similarly creative and critical. By your Spirit, show us what we might do differently (or not do at all) as a reflection of the gospel. Let "all of our intentions, actions, and operations be directed purely to your praise and your service." Amen.
Quotation taken from a prayer of St. Ignatius of Loyola.
---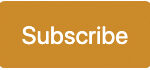 Sign up to receive a Life for Leaders devotional each day in your inbox. It's free to subscribe and you can unsubscribe at any time.
Find all Life for Leaders devotions here. Explore what the Bible has to say about work at the unique website of our partners, the Theology of Work Project. Commentary on today's Life for Leaders theme can be found here: Introduction to Galatians

---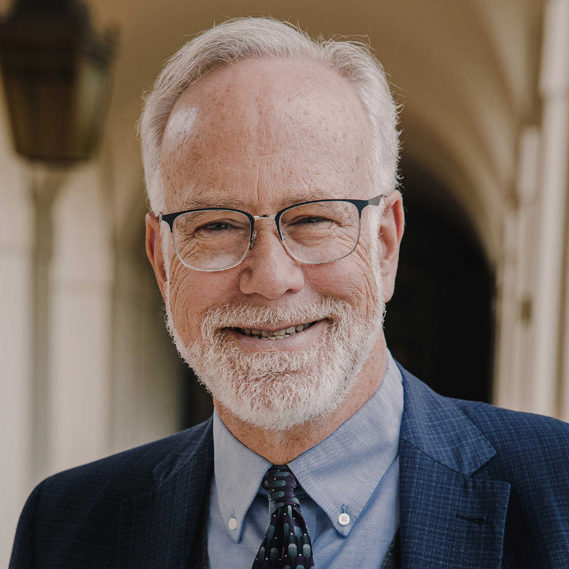 Dr. Mark D. Roberts is a Senior Strategist for Fuller's Max De Pree Center for Leadership, where he focuses on the spiritual development and thriving of leaders. He is the principal writer of the daily devotional, Life for Leaders, and the founder of the De Pree Center's Flourishing in the Third Third of Life Initiative. Previously, Mark was the Executive Director of the De Pree Center, the lead pastor of a church in Southern California, and the Senior Director of Laity Lodge in Texas. He has written eight books, dozens of articles, and over 2,500 devotions that help people discover the difference God makes in their daily life and leadership. With a Ph.D. in New Testament from Harvard, Mark teaches at Fuller Seminary, most recently in his D.Min. cohort on "Faith, Work, Economics, and Vocation." Mark is married to Linda, a marriage and family counselor, spiritual director, and executive coach. Their two grown children are educators on the high school and college level.