Greet all the brothers and sisters with a holy kiss. I solemnly command you by the Lord that this letter be read to all of them.
This is the third installment in the Life for Leaders devotional series I'm calling: "Life in Lockdown." You can find the other devotions in this series here.
A pastor friend of mine was lamenting the fact that he had to use digital technology to engage with his congregation. Not only did he miss face-to-face contact with his people, but also he seemed to resent the fact that he had to use technology he didn't love. "Zoom is okay," he said. "But we're the first pastors who've had to use this sort of thing and that bugs me."
"Actually," I responded, "we're not the first pastors who've had to be creative in our use of technology in order to shepherd our flocks. That's been going on for centuries. In fact, you see it in the Bible."
"Where?" he wondered. "Technology didn't exist back then."
"That's true of digital technology, of course," I said. "But technology did exist in the first century and it was essential to the pastoring of the early church."
"Tell me more about this," he said.
So I did, drawing from the research I did years ago while working on my Ph.D. dissertation on the Apostle Paul and his relationship with the Thessalonian church. Paul had been called by God to an itinerant church-planting ministry. He would travel to some city in the Roman Empire, preach for a season, gather new believers into a community, help them get launched, and then move on to the next city. Yet, just because Paul had left a given city, he did not stop caring about the church he had planted there. Thus, he faced a tricky challenge: how to pastor a church when he wasn't physically present.
One way Paul did this, as we saw in yesterday's devotion, was by sending emissaries to various churches. Another way required creative use of technology on Paul's part. I'm speaking of letter writing. Let me explain why, for Paul, this was both technological and creative.
First, letter writing used the tools and products of first-century technology. It required the use of papyrus, which was produced from a plant that grew around the Nile River in Egypt. (Today's photo is a papyrus document from the third-century B.C.) Paul's use of papyrus depended both on the technical process by which this paper-like substance was made and on the extensive trading system that spread papyrus throughout the Roman Empire. Moreover, Paul used both ink and a stylus as he wrote. These were essential to the technology of letter production.
Letter writing, therefore, was technological. But, you might wonder, why do I suggest that Paul was creative in the use of this technology? Isn't it rather obvious that he should have written letters to his churches? It is . . . to us. We know Paul mainly from his letters. Thus, we're apt to think, "Of course Paul wrote letters to his churches." But for Paul, this was not nearly so intuitive. Though letters were common in the Greco-Roman world, they tended to come in two forms: personal letters and official letters. Relatives wrote each other, for example, and emperors wrote to their subjects. But nobody wrote letters that were a mix of personal and official in order to teach, encourage, nurture relationships, and shape communities from a distance. Paul used a familiar technology in an unfamiliar, creative way.
We, of course, have a wider variety of technologies available to us today. We can still write letters, of course, delivering them in a variety of modes (snail mail, email, fax, sharing through the cloud, etc.). But digital technology gives us so many more ways to stay in touch with people. In fact, that's what's happening at this very moment. You and I are communicating through a technological medium that has only been around for a few years, relatively speaking. (On a related note, next week my colleagues Michaela O'Donnell Long and Tod Bolsinger will be featured in a De Pree Center webinar on "Leading in Uncharted Territory." Click here for more information.)
In tomorrow's Life for Leaders devotion I want to think with you a bit more about what we might learn from Paul's use of technology. For now, you may want to consider the following questions.
Something to Think About:
As you think about Paul's use of letters to care for the churches he planted, what strikes you about Paul's approach? What do you think you might learn from Paul?
In what ways do you use technology to connect with and care for people? Which technologies do you prefer? Why? Which technologies do you tend to avoid? Why?
How might you use technology in a creative way to reach out to and communicate with the people in your life: family, friends, co-workers, church members, etc.?
Something to Do:
As you think about the last question above, try an experiment. Use some kind of technology to reach out to someone you might otherwise have not connected with. Pay attention to your interaction with this person and see what you learn from it.
Prayer:
Gracious God, thank you for the example of Paul. Thank you for his creative use of the technology that was available to him. Help us, we pray, to be similarly creative in our time of history, with all of the tools available to us. Even when we are unable to be physically present to each other, like Paul, may we find ways to build community, share loving concern, and help each other to grow in faith. Amen.
---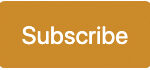 Sign up to receive a Life for Leaders devotional each day in your inbox. It's free to subscribe and you can unsubscribe at any time.
Find all Life for Leaders devotions here. Explore what the Bible has to say about work at the unique website of our partners, the Theology of Work Project. A prayer on today's Life for Leaders theme can be found here: Let Us Pray for the World of Technology and Scientific Research (Prayer)

---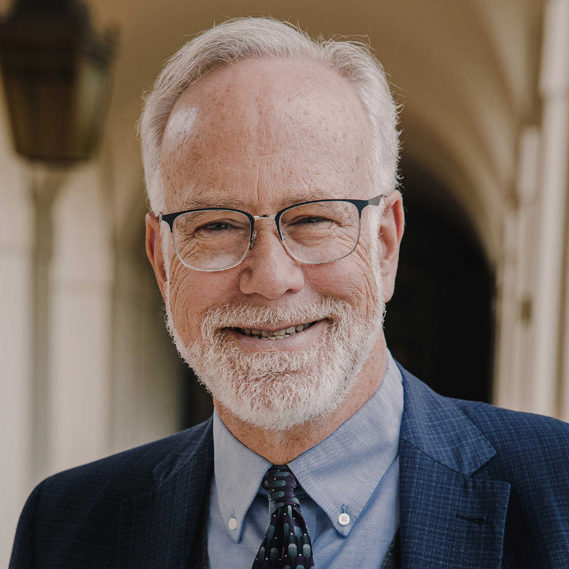 Dr. Mark D. Roberts is a Senior Strategist for Fuller's Max De Pree Center for Leadership, where he focuses on the spiritual development and thriving of leaders. He is the principal writer of the daily devotional, Life for Leaders, and the founder of the De Pree Center's Flourishing in the Third Third of Life Initiative. Previously, Mark was the Executive Director of the De Pree Center, the lead pastor of a church in Southern California, and the Senior Director of Laity Lodge in Texas. He has written eight books, dozens of articles, and over 2,500 devotions that help people discover the difference God makes in their daily life and leadership. With a Ph.D. in New Testament from Harvard, Mark teaches at Fuller Seminary, most recently in his D.Min. cohort on "Faith, Work, Economics, and Vocation." Mark is married to Linda, a marriage and family counselor, spiritual director, and executive coach. Their two grown children are educators on the high school and college level.