To Adam [God] said, "Because you listened to your wife and ate fruit from the tree about which I commanded you, 'You must not eat from it,'
"Cursed is the ground because of you;

through

painful toil you will eat food from it


all

the days of your life.
It will produce thorns and thistles for you,


and

you will eat the plants of the field.
By the sweat of your brow


you

will eat your food
until you return to the ground,


since

from it you were taken;
for dust you are


and

to dust you will return."

As an Anglo Protestant kid growing up in Southern California, I had no experience of Ash Wednesday. My church never had Ash Wednesday services, and I never saw people with ashes imposed on their foreheads. Ash Wednesday meant nothing to me.

Then, in my freshman year of college, I stared Ash Wednesday in the face, literally. On March 3, 1976, as I stood in line in college dining hall, I noticed that all of the dining hall workers had dark, cross-shaped marks on their foreheads. At first I was perplexed. But then I realized that it must be Ash Wednesday. I figured that all the dining hall workers must have been Roman Catholics, which explained the phenomenon I was observing on their faces.
I wondered at the time why these people didn't wash off their ashen crosses before beginning work. I wasn't put off by their Ash Wednesday traditions, though it seemed odd to me to display these traditions in the workplace. After all, what did Ash Wednesday have to do with work?
I can now answer that question. Everything! Ash Wednesday has everything to do with work. We see this in the biblical passage that provides the basis for the Ash Wednesday worship. The last part of Genesis 3:17-19 says, "For dust you are and to dust you will return." This is what is said when we receive what is called "the imposition of ashes." The ashes imposed on our foreheads are a reminder of our mortality. One day, we will die and return to the dust from which human begins were taken.
Our physical death is not the only bad news in Genesis 3:17-19, however. The earlier portions of this passage speak of our work as "painful toil" (3:17). Until we die, we will do battle with "thorns and thistles" in our work (3:18). We will be productive, but only "by the sweat of [our] brow" (3:19). Thus, our mortality, which is signified through the ashes of Ash Wednesday, is first experienced in our work, which, because of sin, can be painful and unhappily toilsome.
Whether or not you wear ashes on your forehead today, you will experience the sad result of sin in your workplace. Even if you have a really fine day at work today, you know that things aren't perfect. Relationships among colleagues may be ragged. Systems may be unjust. You may wonder if, in the end, your work really matters. Ashes on your forehead or not, you're living Ash Wednesday at work.
But, remember that Ash Wednesday is not the end, but just the beginning of Lent. It starts a time of preparation for Holy Week and Easter. Yes, Ash Wednesday reminds us of the bad news of sin and its results. But, in this way, it begins to prepare us for the extraordinary good news that is coming.
Something to Think About:
What experiences have you had of Ash Wednesday?
Does it make sense to you to connect Ash Wednesday with your daily work?
Something to Do:
If you are able, attend an Ash Wednesday service today. Such services are no longer found only in "high church" contexts. Many denominational and non-denominational churches sponsor Ash Wednesday services at different times throughout the day. I'd encourage you to participate in one of these.
Prayer:
Gracious God, Genesis 3 is not good news. It proclaims the bad news of how sin has warped our lives. It reveals that we will experience the impact of sin in our work, as well as in our ultimate mortality. Though we'd rather not deal with this bad news, Lord, we need to hear it because it's true.
And because it prepares us for the good news that is coming. When we recognize how lost we are, we yearn to be found. When we feel the pain of our mortality, we long for immortality. When our work is painful, we are reminded that we need your grace to touch all of life.
As we begin this season of Lent, may our hearts be open to you. Prepare us, Lord, for a fresh experience of your grace. May your life be alive within us! Amen.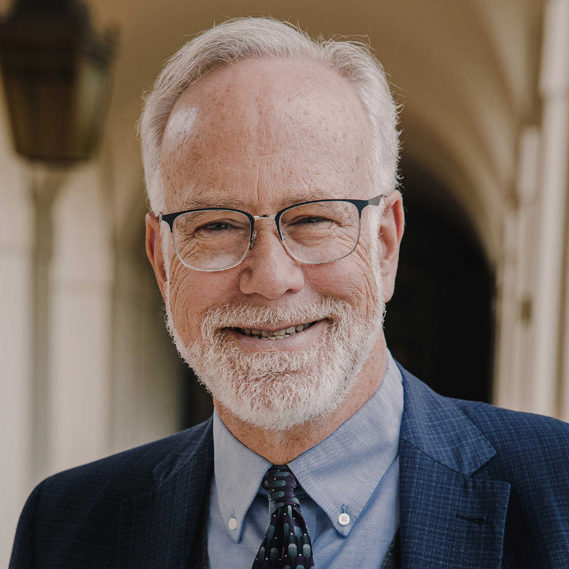 Dr. Mark D. Roberts is a Senior Strategist for Fuller's Max De Pree Center for Leadership, where he focuses on the spiritual development and thriving of leaders. He is the principal writer of the daily devotional, Life for Leaders, and the founder of the De Pree Center's Flourishing in the Third Third of Life Initiative. Previously, Mark was the Executive Director of the De Pree Center, the lead pastor of a church in Southern California, and the Senior Director of Laity Lodge in Texas. He has written eight books, dozens of articles, and over 2,500 devotions that help people discover the difference God makes in their daily life and leadership. With a Ph.D. in New Testament from Harvard, Mark teaches at Fuller Seminary, most recently in his D.Min. cohort on "Faith, Work, Economics, and Vocation." Mark is married to Linda, a marriage and family counselor, spiritual director, and executive coach. Their two grown children are educators on the high school and college level.