Now as they went on their way, he entered a certain village, where a woman named Martha welcomed him into her home. She had a sister named Mary, who sat at the Lord's feet and listened to what he was saying. But Martha was distracted by her many tasks; so she came to him and asked, "Lord, do you not care that my sister has left me to do all the work by myself? Tell her then to help me." But the Lord answered her, "Martha, Martha, you are worried and distracted by many things;  there is need of only one thing. Mary has chosen the better part, which will not be taken away from her."
Focus
One of the ways we live the gospel of Jesus is by welcoming people with heartfelt warmth and tangible care. We offer comfort, sustenance, and community. Scripture encourages us to be hospitable, not only to those we know and love, but also to strangers (Romans 12:13). Showing hospitality is a practical expression of Christ-like love.
Today's devotion is part of the series Following Jesus Today.
Devotion
As a long-time Christian, I've probably been in at least a dozen conversations about today's passage from Luke 10, including sermons, Bible studies, and small group discussions. Each conversation has ended at more or less the same place:
Martha was so busy with all of her work that she didn't have time for Jesus. Mary, on the contrary, had time for Jesus. When Martha complained, Jesus said Mary made the right choice. The bottom line: Martha, bad. Mary, good. Now go be like Mary, not Martha.
For much of my life, that conclusion seemed slightly off base to me. Perhaps it had to do with my bias in favor of people named Martha: I have Martha in my DNA. I'm not saying this metaphorically, in the sense that I am a worker bee like Martha, though this happens to be true. No, I mean I have literal Martha DNA. You see, my mom was named Martha. And her mom was named Martha. And, believe it or not, her mom was named Martha. I've got Marthas in me going back three generations. So I'll admit my bias up front, a clear Martha bias.
I grew up in a family where Marthas actually were a lot like Martha in Luke 10. Take our family Thanksgiving celebrations, for example. We would gather at the home of Grandma Martha. She and my mom Martha would immediately get busy with preparations for the meal. Meanwhile, the men and children would sit, not at the feet of Jesus, but at the feet of the television, watching some holiday football game. The Marthas worked; we sat. Just like Martha and Mary. Well, not "just like." But you get the picture.
I look back on that practice today and think, "How unfair! Why weren't the men sharing in the work?" But honestly, I don't think the Marthas in my family minded this inequity because they wanted to work hard to make sure everyone felt welcome. On most Thanksgivings, we would have, not only lots of family, but also an assortment of others who had nowhere else to go for the holiday. The Marthas were especially eager to help these guests feel truly welcome.
And that's just like Martha in our story. As it says in verse 38: "Now as they [Jesus and the disciples] went on their way, [Jesus] entered a certain village, where a woman named Martha welcomed him into her home." The focus here is on Jesus, but the story acknowledges the effort of Martha.
The Greek verb used here meaning "to welcome" is almost a technical term for not just saying hello at the door, but for treating visitors with gracious generosity. It would surely have included preparing a meal for the guests, perhaps also a place for them to sleep. This explains why Martha was so busy. She had a lot of work to do in order to welcome Jesus and his entourage. And she, like the Marthas in my family, wanted them to feel welcome.
Notice that nothing in this text suggests that Martha was doing anything wrong at first. No critical word of Jesus or disapproving sign from Luke. On the contrary, what Martha did was absolutely appropriate in her culture. It was an act of expected kindness. It was a way of affirming the value of visitors. Moreover, later in the first century A.D., welcoming guests was something that the early followers of Jesus devoted themselves to. Generous hospitality was a way of showing the love of Christ to others (see Romans 12:13, 15:7).
And it still is. You and I can demonstrate the good news of the gospel by welcoming others into our lives, our homes, and our church. True welcome isn't just a "Hi, how are ya?", but rather an opening of heart and life, a focus on caring for others, meeting their needs. And this does take work, Martha kind of work.
So, before we get to how Martha got off track, it's worth remembering that she was doing her best to welcome Jesus and his crew. Welcoming people into our lives is a good thing. So is welcoming Jesus into our lives. And so is receiving the welcome of Jesus. I'll have more to say about this in our next devotion. For now, let me encourage you to reflect on the following questions.
Reflect
As you read the story of Jesus's interaction with Martha and Mary, what stands out to you?
Can you think of a time when you were warmly welcomed? What happened? How did you feel?
How natural is it for you to welcome others?
In what ways do you welcome Jesus into your life?
Act
Ask the Lord if there is a way you can welcome someone this week. Depending on COVID-related restrictions, this might be challenging. But see if you can come up with something you can do to welcome someone, perhaps a new employee at your work, or a neighbor, or someone new to your church, or ???? As God leads you, show hospitality to someone.
Pray
Lord Jesus, thank you for this story in Luke. It evokes many things in us as we read and reflect on it.
I'm struck today by the fact that Martha sought to welcome you well. Though she didn't get everything quite right, her intentions were right. And in this I am inspired by Martha. I want to welcome you, Lord, into my life, my home, my work, my everything.
I also want to welcome others as an expression of the gospel. Guide me, Lord, to exercise hospitality in your name. Amen.
---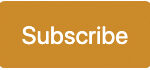 Sign up to receive a Life for Leaders devotional each day in your inbox. It's free to subscribe and you can unsubscribe at any time.
Find all Life for Leaders devotions here. Explore what the Bible has to say about work at the unique website of our partners, the Theology of Work Project. Commentary on today's Life for Leaders theme can be found here: Mary and Martha (Luke 10:38-42)

---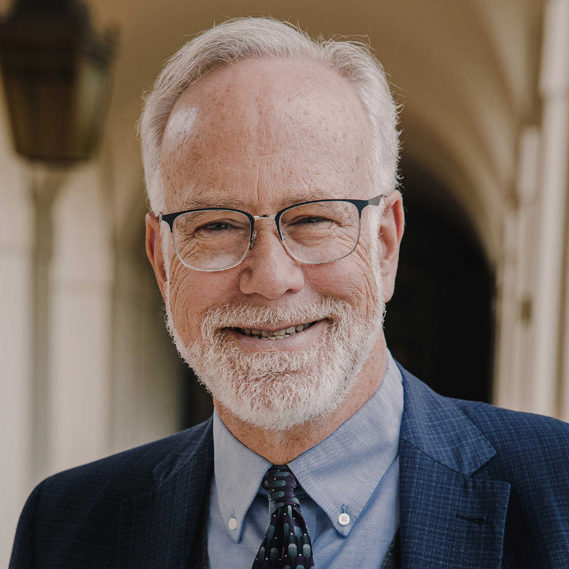 Dr. Mark D. Roberts is a Senior Strategist for Fuller's Max De Pree Center for Leadership, where he focuses on the spiritual development and thriving of leaders. He is the principal writer of the daily devotional, Life for Leaders, and the founder of the De Pree Center's Flourishing in the Third Third of Life Initiative. Previously, Mark was the Executive Director of the De Pree Center, the lead pastor of a church in Southern California, and the Senior Director of Laity Lodge in Texas. He has written eight books, dozens of articles, and over 2,500 devotions that help people discover the difference God makes in their daily life and leadership. With a Ph.D. in New Testament from Harvard, Mark teaches at Fuller Seminary, most recently in his D.Min. cohort on "Faith, Work, Economics, and Vocation." Mark is married to Linda, a marriage and family counselor, spiritual director, and executive coach. Their two grown children are educators on the high school and college level.