And he believed the LORD; and the LORD reckoned it to him as righteousness."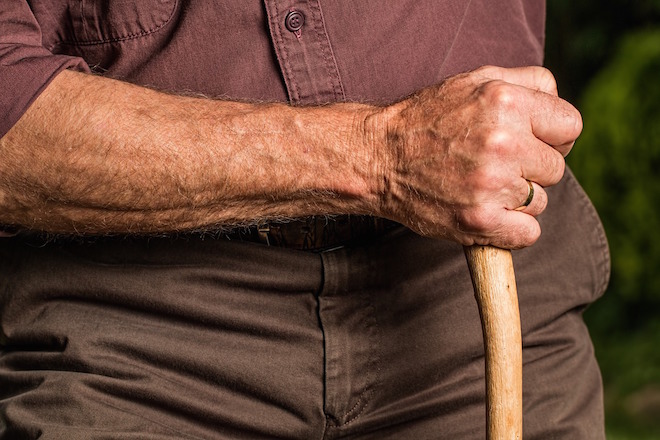 I can still remember meeting my great-grandfather. I don't remember much about that meeting, but what I can recall is fixed strongly in my mind. I was about three years old when my parents and grandparents drove with me out to Monrovia, California, to visit the person my mom called Grandpa. I remember waiting in a room that had lots of plants in it, which I thought was rather odd. Finally, this very, very old man with a full head of white hair came into the room. He seemed friendly and glad to see me. But, to tell you the truth, the main thing I remember is his aged appearance. Remember, I was only three and my great-grandfather was ninety years older than I was.
In Genesis 15:6, you and I meet our great-great- . . . grandfather, namely, Abram. This may be literally true if your background is Jewish. But even if you don't have a bit of Jewish DNA in you, Abram is still your grandfather in a spiritual sense. Allow me to explain.
In verse 6, we're told that Abram "believed the LORD; and the Lord reckoned it to him as righteousness." The Hebrew verb translated as "believed" does not mean simply "believed in" with the sense "Abram believed that God existed." Rather, "believed" in this verse has the meaning "trusted." When Abram heard God's promise to him of an heir from whom would come a vast number of descendants, he believed what God said. He trusted God and his word, which God regarded favorably.
In the New Testament, Abram (whom God will soon rename Abraham) is our forefather in faith. According to Galatians 3:6-7, "Just as Abraham 'believed God, and it was reckoned to him as righteousness,' so you see, those who believe are the descendants of Abraham." Through faith, we are included in God's family. Through faith, we receive the blessing that was promised to come to us by way of Abraham (Genesis 12:2-3).
The example of Abram/Abraham in Genesis 15 inspires us to trust God and his promises. Abram's ongoing story in Genesis will show us also how hard it can be at times to keep on trusting God and how tempting it is to take matters into our own hands. Nevertheless, as we meet our great-great- . . . grandfather in this story, we are encouraged to "believe the Lord" today.
QUESTIONS TO CONSIDER:
Do you find yourself struggling to trust God with some part of your life and/or leadership? Why is it hard to "believe the Lord"?
What helps you to trust God, even when it's not easy to do so?
Would you like God's help to trust him more?
PRAYER:
Gracious God, thank you for the faith of Abram, our great-great- . . . grandfather, so to speak. Thank you for his example of trusting you.
Lord, help me, I pray, to trust you, to believe in your promises, to order my life around what you have said and done. When I struggle to trust you, strengthen my faith by your Spirit. Bring around me those who can nurture and encourage my faith.
Even today, Lord, may I trust you fully in all that I do. May my faith in you glorify you and be reckoned to me as righteousness. Amen.