December 4th, 2023 at 10:00 am (PST)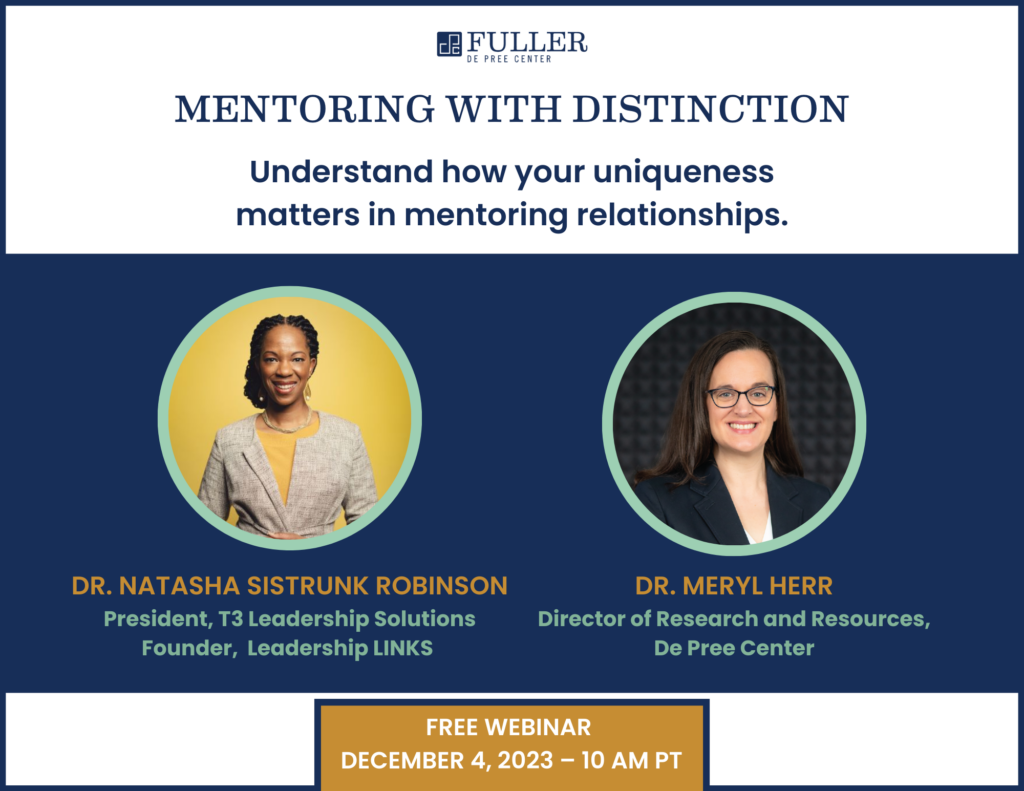 Webinar Details
Date: December 4th, 2023
Time: 10 – 11 am PT via Zoom
Click the link below to register.
Description: On December 4, Dr. Natasha Sistrunk Robinson, author of Mentor for Life: Finding Purpose Through Intentional Discipleship, will join us for a FREE webinar called "Mentoring with Distinction." She will help us understand how our distinctiveness, or uniqueness, matters in mentoring relationships. She writes,
"Mentoring is an important tool for leadership development and discipleship in God's kingdom. From the very beginning, God informs Bible readers that it is not good for humans to be alone, and so God created another just like Adam, yet distinct. Throughout the Bible, we see God's redemptive story at work, including Jesus' prayer and desire for, and our public witness of the Trinity when oneness is evident and embraced among believers. The presence of sin constantly threatens the unity that God's desires for relationships between men and women, across generations, for those in different ethnic and cultural communities."
This webinar will be hosted by Meryl Herr, Director of Research and Resources.
About Our Speakers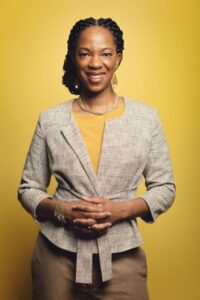 Dr. Natasha Sistrunk Robinson is the President & CEO of T3 Leadership Solutions, Inc. and an Associate Certified Coach (ACC) with the International Coaching Federation (ICF). She is a graduate of the U.S. Naval Academy (2002), former Marine Corps Captain, and former federal government employee of the Department of Homeland Security. She obtained her doctorate degree (DMIN, Urban Ministry Leadership) from North Park Theological Seminary and graduated from Gordon-Conwell Theological Seminary Charlotte (cum laude, M.A. Christian Leadership). With more than 20 years of leadership experience in the military, federal government, academic, and nonprofit sectors, she continues to shape generations of the world's best leaders. 
Dr. Robinson is the Visionary Founder and Chairperson of the North Carolina-based 501(c)(3) nonprofit, Leadership LINKS, Inc., where she cultivates an intergenerational and multi-ethnic Network of leaders who are committed to mentoring and raising up the next generation of Black girls and young women who lead, and use their skills and resources for the greater good of humanity.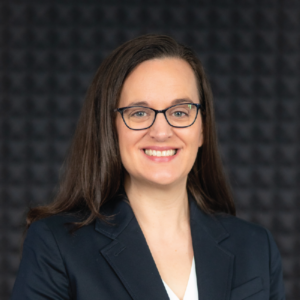 Dr. Meryl Herr is the Director of Research and Resources at the Max De Pree Center for Leadership where she designs and conducts research studies that add to the understanding of what helps marketplace leaders flourish. She also oversees the conversion of research findings into resources that will serve leaders across industries and seasons of life.
Meryl earned a BS from Vanderbilt University and an MDiv and PhD (Educational Studies) from Trinity Evangelical Divinity School. Her doctoral research focused on the role of imagining the future in vocational discipleship. After completing her doctorate, Meryl pursued additional training by completing a graduate certificate in Educational Research Methods through the University of Illinois at Chicago.
In addition to working at the De Pree Center, Meryl is the owner of The GoodWorks Group, a consulting firm specializing in educational program planning and evaluation. She collects and analyzes data to help her clients make informed decisions about their educational programs.