For he himself is our peace, who has made the two groups one and has destroyed the barrier, the dividing wall of hostility, by setting aside in his flesh the law with its commands and regulations. His purpose was to create in himself one new humanity out of the two, thus making peace, and in one body to reconcile both of them to God through the cross, by which he put to death their hostility.
In yesterday's devotion, we saw that, according to Ephesians 2:15-16, Christ died in order "to create in himself one new humanity out of the two [Jews and Gentiles], thus making peace." Today, I want to focus on the second part of Christ's purpose: "and in one body to reconcile both of them to God through the cross."
When we think of the reconciliation forged by the death of Jesus, we naturally focus on the reconciliation of individuals to God. Because of the cross, that which separated us from God—our sin—lost its power. Thus, you and I can be reconciled to God. This is not just good news. It's great news.
Yet there is another dimension of reconciliation that we sometimes neglect. This is also a result of Christ's death on the cross. It is reconciliation between people or people groups. It is seen most dramatically, as illustrated in Ephesians 2, in the unifying of Jews and Gentiles in Christ.
We might think of reconciliation between people as a secondary result of the reconciliation we experience individually with God. In a sense, this is true. But, in Ephesians 2:16, reconciliation is seen differently. Here, Christ's purpose is "in one body to reconcile both of them to God through the cross." In this surprising verse, Christ first reconciles Jews and Gentiles, forming them into one body. Then, he reconciles them to God as a unified body of people.
Ephesians 2:16 reminds me of a passage from the Sermon on the Mount, where Jesus says, "Therefore, if you are offering your gift at the altar and there remember that your brother or sister has something against you, leave your gift there in front of the altar. First go and be reconciled to them; then come and offer your gift" (Matthew 5:23-24). I have always been impressed by the order Jesus commends here: reconcile with your brother or sister before you offer your gift, a sign of reconciliation with God.
Both Ephesians 2 and Matthew 5 underscore how much God values reconciliation between people. If we are going to live according to God's intentions for us, it's not enough that we have a mended relationship with God. We also need mended relationships with each other. That's the way God wants it. That's an essential part of Christ's purpose on the cross.
Something to Think About:
Why do you think Christians often tend to neglect the importance of reconciliation between people?
In what areas of life do you need to experience the reconciling work of Jesus?
How might you be able to live today as an agent of divine reconciliation?
Something to Do:
As you go through this day, observing relationships at work, seeing injustice in your city, hearing on the news about social brokenness, consider how much God's passion for reconciliation is needed today. Talk with a Christian friend or with your small group about how you might be an agent of reconciliation in your part of the world.
Prayer:
Lord Jesus Christ, thank you for bringing together diverse and divided peoples into one body. Thank you for where this is actually happening in our world today, as your people live out your passion for reconciliation in their daily and corporate lives. Help me, dear Lord, to be a reconciler in my relationships and in the institutions where you have placed me. Amen.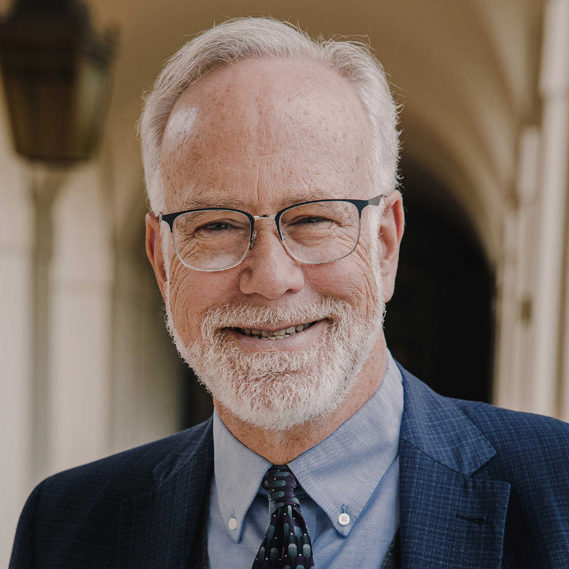 Dr. Mark D. Roberts is a Senior Strategist for Fuller's Max De Pree Center for Leadership, where he focuses on the spiritual development and thriving of leaders. He is the principal writer of the daily devotional, Life for Leaders, and the founder of the De Pree Center's Flourishing in the Third Third of Life Initiative. Previously, Mark was the Executive Director of the De Pree Center, the lead pastor of a church in Southern California, and the Senior Director of Laity Lodge in Texas. He has written eight books, dozens of articles, and over 2,500 devotions that help people discover the difference God makes in their daily life and leadership. With a Ph.D. in New Testament from Harvard, Mark teaches at Fuller Seminary, most recently in his D.Min. cohort on "Faith, Work, Economics, and Vocation." Mark is married to Linda, a marriage and family counselor, spiritual director, and executive coach. Their two grown children are educators on the high school and college level.